American Originals Pizza Maker Review
I am a sucker for a takeaway pizza, but as always I love a kitchen gadget. So when I saw the Pizza Maker from American Originals I knew I had to give it a go. The hot red colour, and ability make pizzas, cook burgers and kebabs, was all the persuading I needed.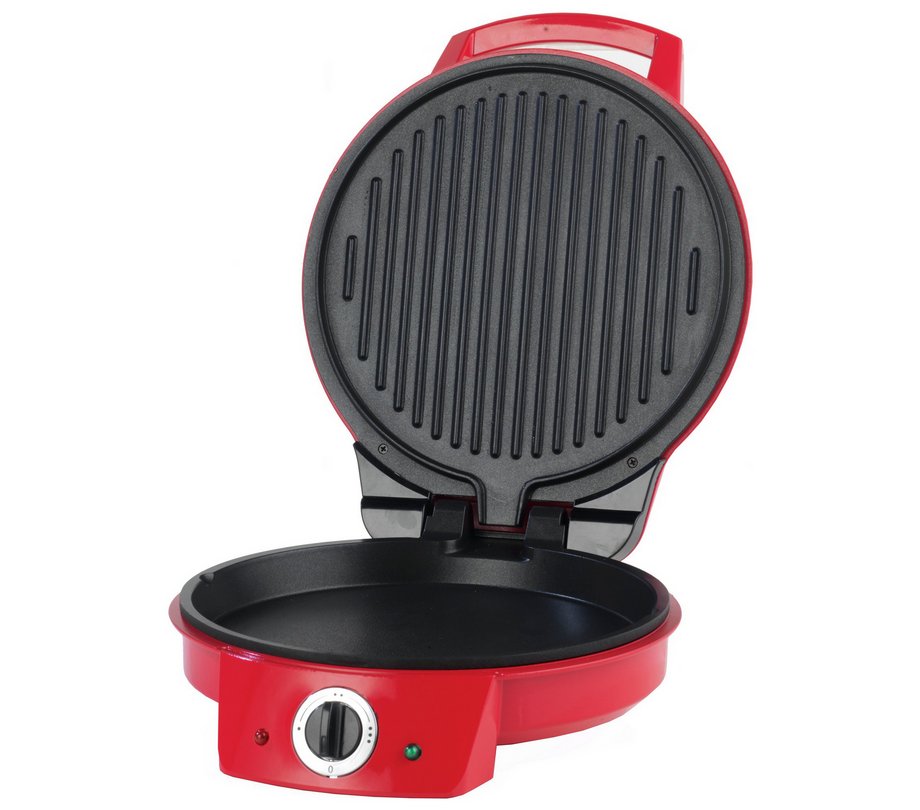 Setup was easy, give it a quick rinse and then plug it in. The dial on the front controls the temperature setting and a LED indicates when it is heating up and hit temperature. Making a pizza was a breeze simply put the dough on the base, and then put toppings on top. Then you can cook the bottom of the pizza, then when ready you can close the lid and cook everything on the top as well as the bottom!
This worked perfectly and allowed me to make a crispy pizza base and well cooked toppings. I found this was also great for toasted sandwiches, as it allowed me to cook the top and bottom of the sandwich with ease. The heavy top also means the sarnie can be pushed down a bit for a crispier cook.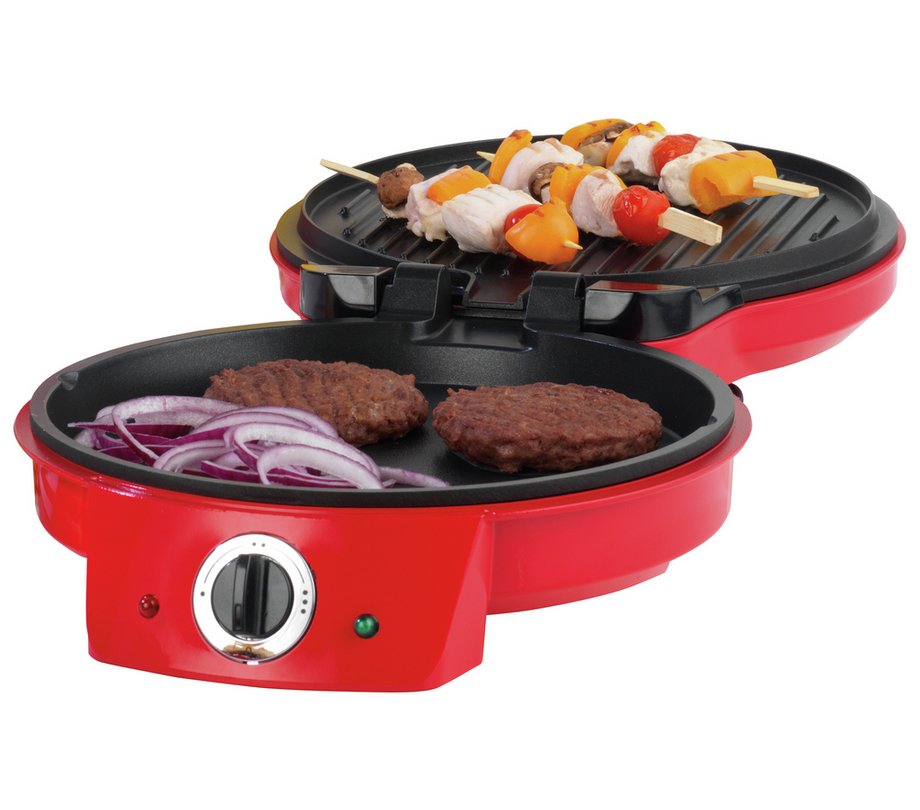 Dual cooking was my next test, I was able to put burgers on the flat base and start cooking them with the lid closed. When they were ready I could open the lid and cook bacon on the grill side. whilst keeping the burgers warm on the bottom. Remove the bacon and put the buns on the grill for a professional finish.
OK bad points, it is a devil to clean. Unlike other grills which are at an angle and the fat drains away, this one it sits in the bottom. So when done I tend to have to move it around a lot to get it clean. A good idea is to stick kitchen paper in the bottom and let it absorb all the juices, then just pick it up and throw away.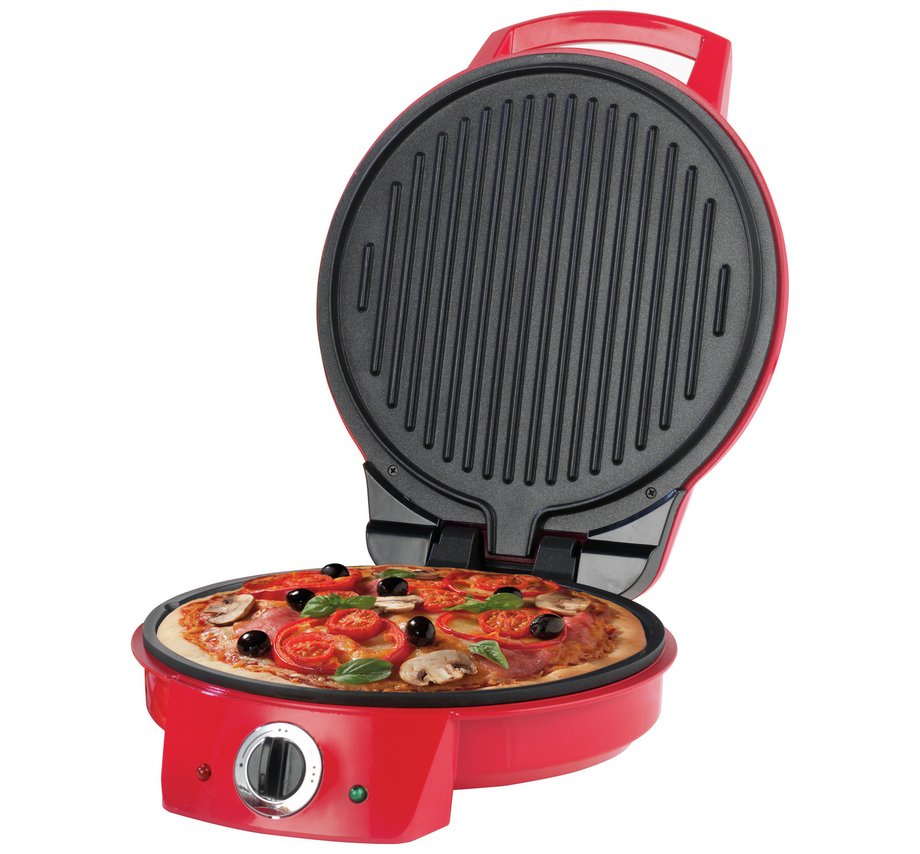 Overall for only £35 you have a gadget which can cook a huge range of meals. Pizza is its claim to fame, but I have found myself cooking more and more stuff on this bad boy!
argos.co.uk/search/american-originals/