They say a picture speaks a thousand words. What if it's an animated picture with a nyan cat eating bacon riding a unicorn whilst holding Dr Who's screwdriver? The internet and social networks are full of .gifs and I've found my new source. Introducing GIF Pager.
Built to Material Design recommended guidelines, users can enjoy all those awesome gifs that brighten up your mundane Tuesday. Be it kids falling asleep at the table, "Deal With It" memes or sarcastic responses to whatever today's big internet reaction is, GIF Pager has them all.
GIF All The Things!!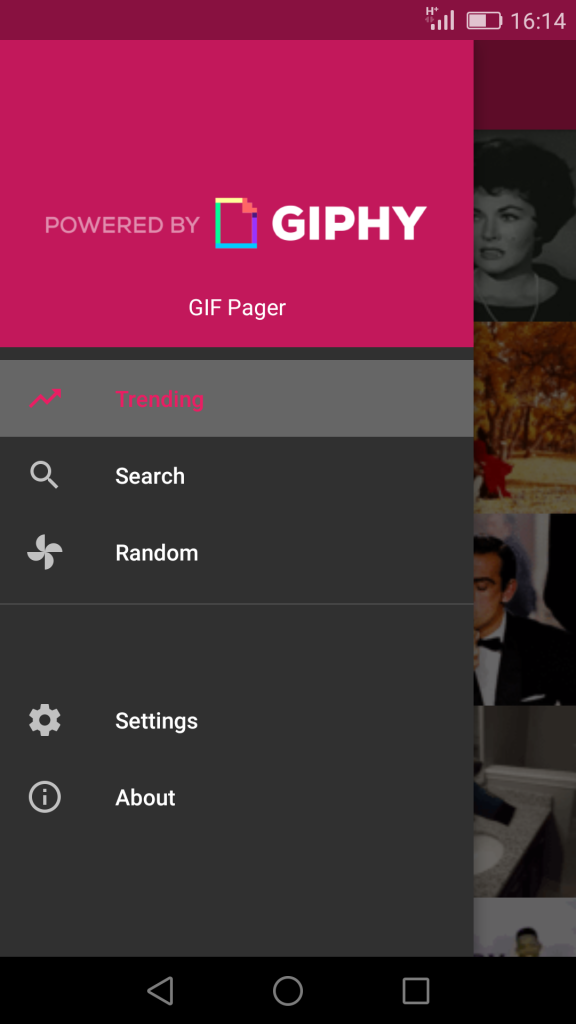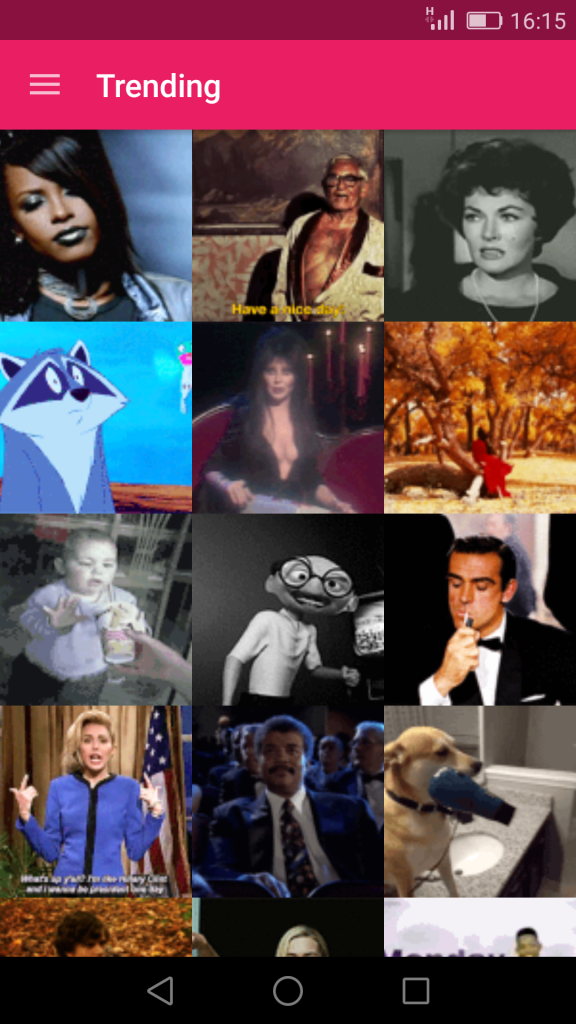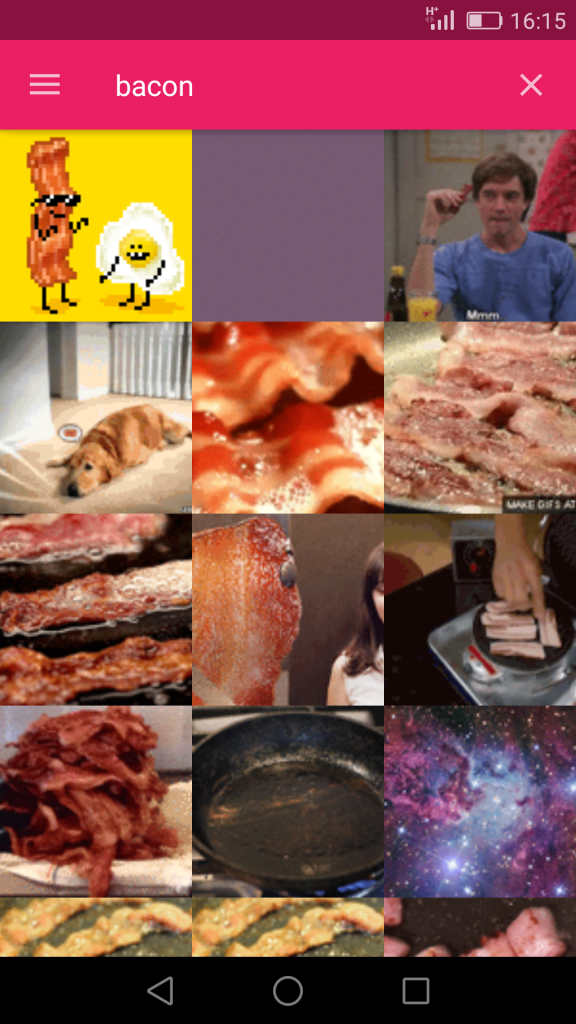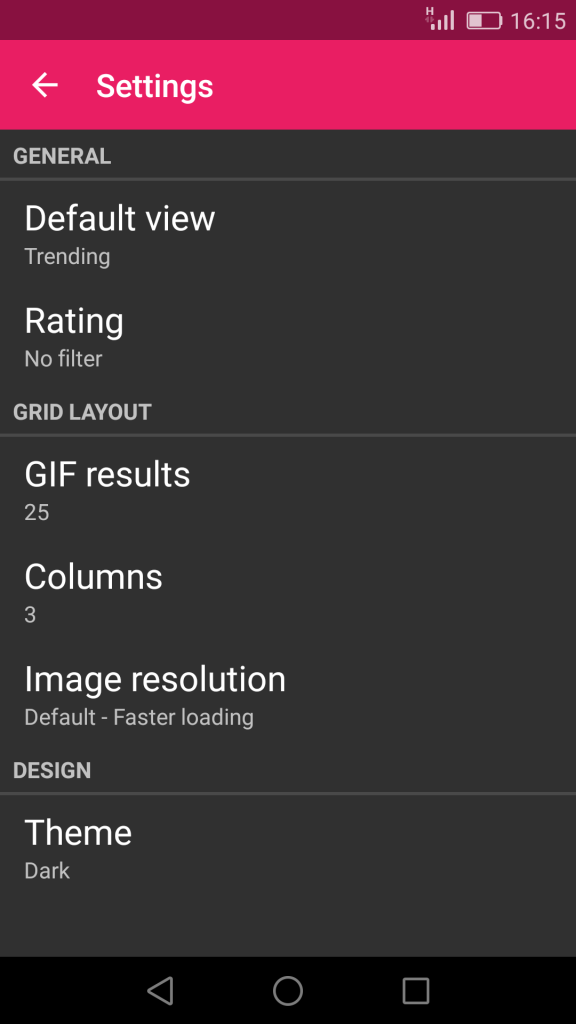 Published by a well known app developer, ROM master and general nice guy Rascarlo. Take your time and enjoy possibly hundreds of thousands of animated pictures all for your viewing pleasure, or, spam your Google Plus page and Facebook timeline with your favourites. (Sharing to Facebook does show the animated picture, which FB sucks at.) Certainly a great looking and fun application to use, you'll get the full power of Giphy on your Android phone. Sometimes an end user doesn't want a Swiss Army knife app that does 10 things but not even one feature is fully complete. GIF Pager offers up a tray of fun to keep you amused on the train home from work and doesn't take it's self serious.
A few settings are included to offer a little more to the experience, it seems the developer is keen to take requests or feedback also. Change the default view between Trending, Search or Random. White or black view and number of columns. The app is free with zero adverts, we'd ask our readers to use the In App Purchase option to buy the developer a coffee, well, 90 pence wouldn't actually stretch that far but maybe out of courtesy then. GIF Pager is bright, pink, great fun and works exactly the way you'd like it to.