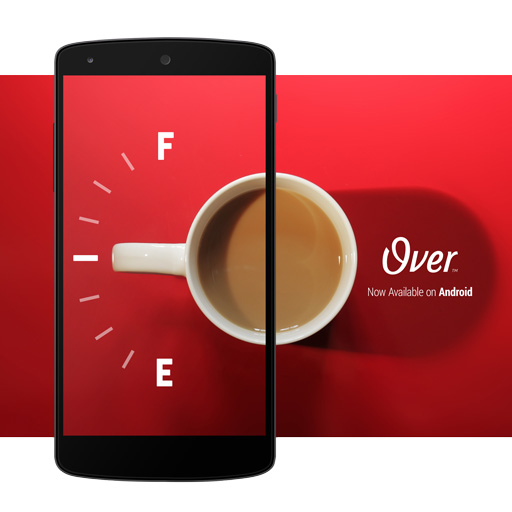 Over – Android App
Over is the app for adding text and artwork to your photos. Designed with mobile creatives in mind, Over features standard and custom-made fonts and well-crafted artwork combined with a sleek design, easy-to-use functionality, and immediate sharing ability.
Everyone loves those motivational posts that you find on Instagram or Facebook. You know the type. A foggy mountain top image with hipster filters. Splashed over in some stylish font about tomorrow being a new day, how awesome life really is and all that nonsense… We'll now, you can make your own with this application Over. I'll be honest, I was reluctant to download this app at the start, I was expecting all the fonts and styling that the cool kids use.  Well that's actually what I did find too, but, I played along and had some fun. You can get some inspiration inside the app which is basically a link to Over's Instagram account. This application is very focused on that particular social network but you can share anywhere using the built-in Android sharing and don't need an Instagram account at all.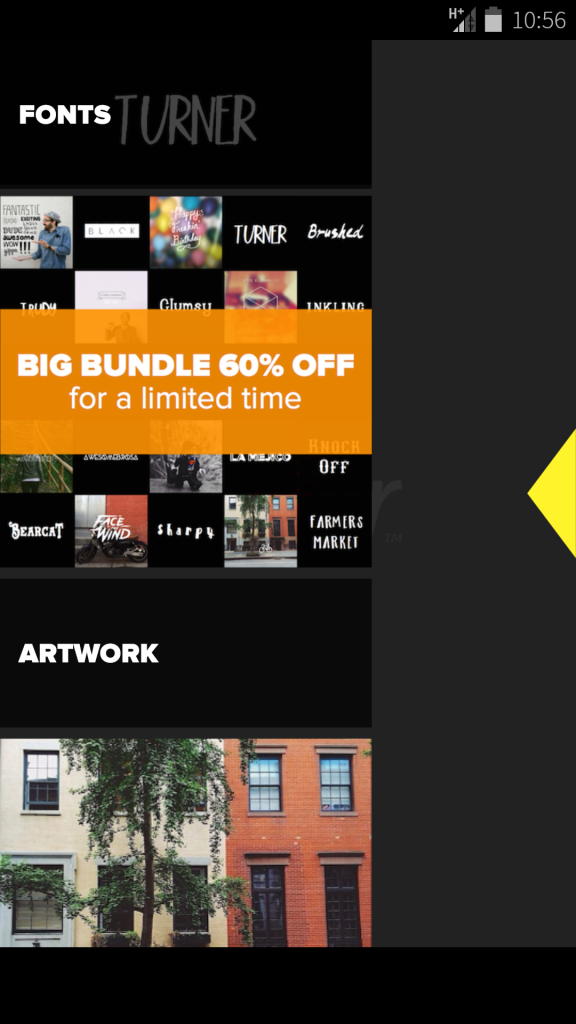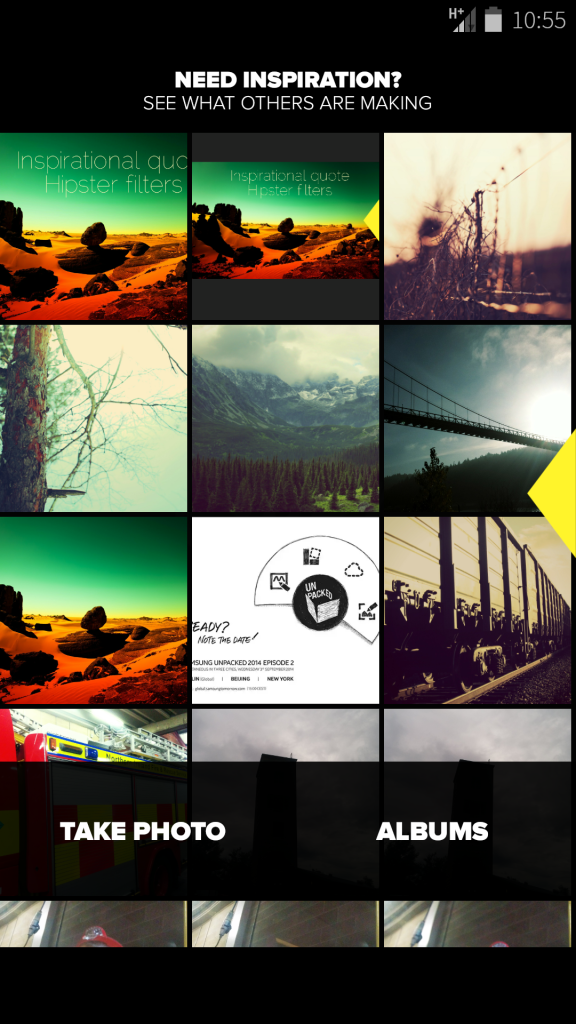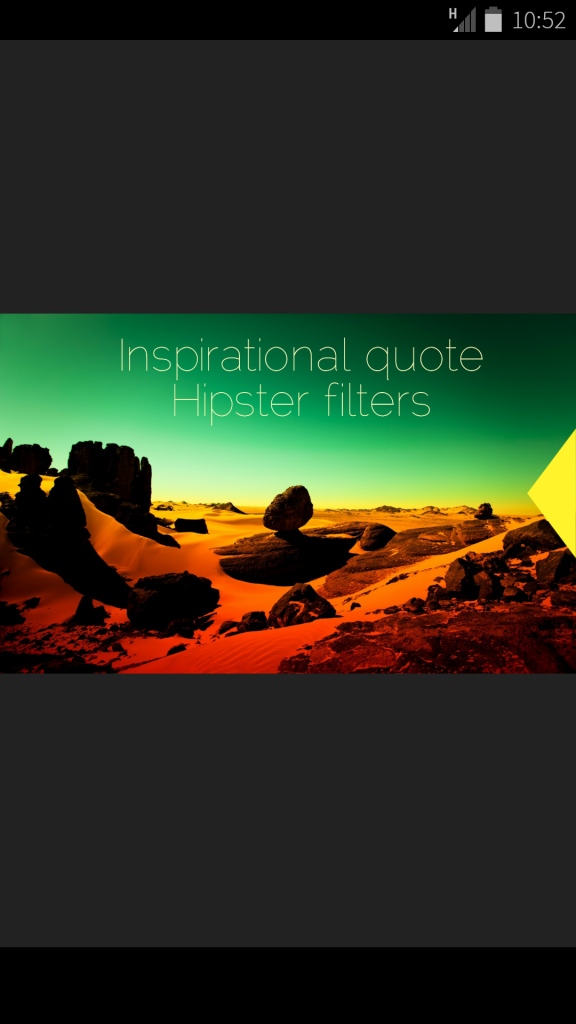 Grab a picture from your device's gallery and add some nice artwork and fonts to make something to share. I'm pretty sure most people won't have those fancy photos on their phone. Use a bit of creativity, grab some pictures of your kids, add a nice piece of text to it, then send it to your wife. You'll be getting bacon sandwiches in the morning ;)…. Moving on..
The app works very well with what I'd call a wheel UI on the left which you spin for different options of editing and save/ share. The right side offers all the extras, which, in my opinion, are hidden behind a lot of In App Purchases. You have to pay extra to even use your own pre-installed fonts. Some very cool artwork is available here too, don't get me wrong, designers and artists deserve to be paid for their art. I have absolutely no issue with that.
I like the way Over tries to let you grow from your own inspiration, there's nothing wrong with trying to use a bit of creativity once in a while. Maybe your anniversary is coming soon, maybe your boyfriend or girlfriend's birthday is next week. Why not try to design something yourself. Have a go, you might just enjoy it. (I'd still buy a proper card and some flowers too though)
On sale right now for £0.52 or whatever that is in US Dollars. This is a special sale price so hurry before it runs out.
Download Over below;