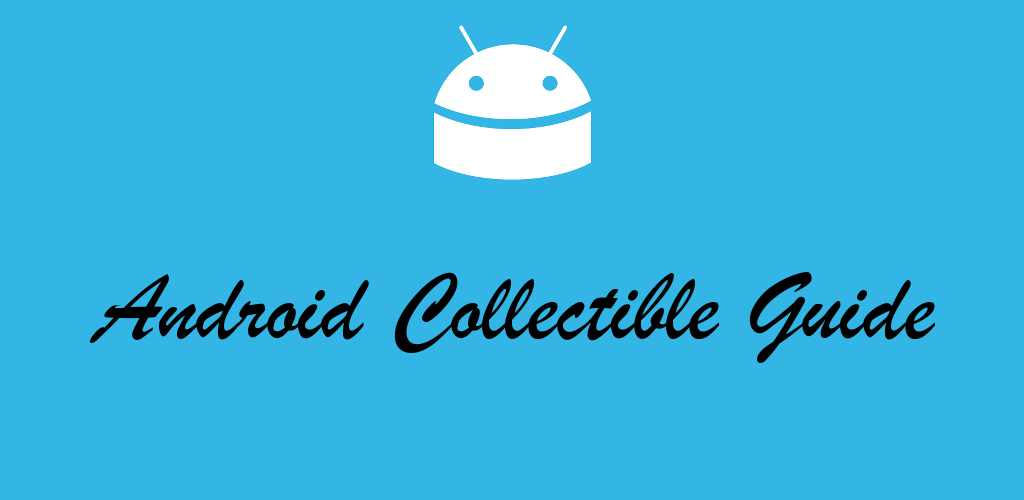 Android Collectible Guide is Nicolas Marien's first Android app,
Google Play Description:
You are a new Android Mini Collector and you are lost with all the different series, names, artists…?
Fear no more. This application aims to help you get along with collecting Android Mini.
You can add some action figures to your personal collection, set a price for each mini, estimate your collection value…
Moreover if you want to talk about your collection with passionate and friendly people, this application easily allows you to jump to the Google Plus Android Mini Collectible Community.To put it in a nutshell, this application is the toolbox you need when you're collecting.Many thanks to Andrew Bell for creating these amazing Android Mini,
to Nathaniel for the icon
to Zacharie and Olivier for their piece of advice and testing
Built in Google's recommended guidlines, Android Collectible Guide is an application for buying/ looking or learning about where these highly sought after "Bugdroids" originated. A fantastic looking app packed with cool pictures of all the different series that have been released and even the limited editions. A pretty cool feature is when it's a secret edition and you have to click to reveal, great fun.
You'll find links to the pretty big customising community on Google Plus.
Links to where it all began, Mr Andrew Bell
Where to buy
Dead Zebras blog. ( official home of these works)
If you're a fan of Android Minis, then this application is for you. DroidHorizon know our readers love'em after the great response we had with our birthday giveaway added to a fantastic app built in Holo, we'd be more than happy to recommend you download from below……