One of the great things about Android is the ever evolving, open, and increasingly easy ways to connect everything we use on a daily basis. This has become a major selling point for the platform, and there are so many apps that lend to this. Some apps shine and actually make our lives a bit simpler; the way it should be.  For example, have you ever wished you could use your Android device as a remote control with your stereo? Music Remote by Ubergrund, is a free app that lets you do this, easily and best of all – without the need of a wifi or bluetooth connection.
I have personally been using this app for a few months and I highly recommend it.  It's reliable and fairly simple to set up and use.  It's also an easy and cheap way to breathe new life back into those old Android devices you may still have lying around or in a drawer.
The premise is simple:
Install the app on your old Android device, enable the app in Settings, then connect it to your stereo. This can be done via the headphone jack.

Next, install the app on your other Android device, as well. Set it up same way you did the first one and choose which device to use as the server (the device connected to the stereo).
Choose a playlist/tracks and remotely control playback, as well as volume, with your other device. Simple.
Another great feature if you don't want to install the app on the other device or don't have a second/spare Android device to use, is the ability to control it with your Mac/PC/Chromebook via the web.
Operating this way is just as simple:
On the connected Android device, go to Settings > Browser Interface > Enable.
Then tap Share Browser Interface URL.
Send the link to your email, open it in your web browser, use the on screen controls to operate your connected device remotely. Be sure to bookmark it in your browser for quicker access next time.
So, head on over to the Google Play Store and grab it.  It's easy to use and it's free!  Don't forget to rate the app after trying it out for a bit.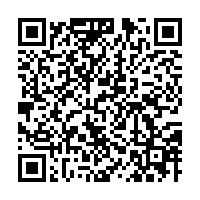 Link:  Music Remote  (Google Play)