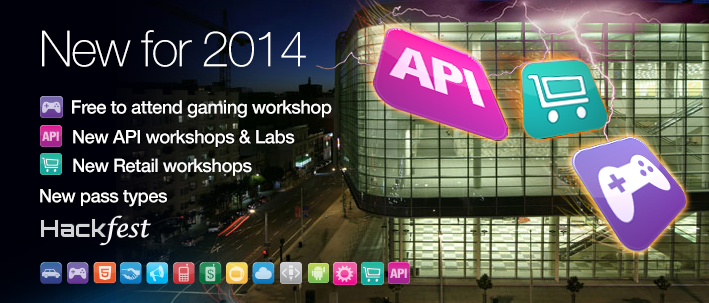 Four big Android viewpoints to look forward to at Apps World North America
With Apps World North America just over two weeks away on February 5-6, there's plenty of content to look forward to for anyone in the apps ecosystem, from developers, to OEMs and industry professionals alike.
For every 10 smartphones shipped globally, eight will be running Android – it's no surprise therefore the Droid World track remains one of the most important and popular areas of the Apps World event.
Here are four industry leaders you don't want to miss in San Francisco:
1) The successful app developer: Dr Ben Medlock is the founder and CTO of SwiftKey, which uses artificial intelligence software to predict text and is one of the best selling Android apps of all time. Ben will put his experience and expertise to use at 2:10pm on the second day to discuss the challenges of predicting the human mind in creating inference technology.
SwiftKey will be well known to anyone who attended Apps World Europe; they picked up two Appsters Awards back in October including the prestigious Appsters Champion prize.
2) The HTML5 expert: Paul Irish is a developer advocate at Google Chrome, a front end developer by trade and a recognised expert in HTML5 and CSS. He is the keynote speaker in the paid HTML5 track, at 10:40am on the second day; there's still time to upgrade your pass if you want to hear Irish in action.
3) The social specialist: Seth Sternberg is product management director for Google+, but arrived at Mountain View after co-founding social and advertising platform Meebo, which Google bought out in 2012. Seth will be exploring the strategies smart companies operate in order to increase app logins, subscriptions and downloads, and make the most out of the system, at 11:30am on day one.
4) The analytics virtuoso: Marcos Sanchez, VP of global corporate comms at App Annie, will be on stage at 12:00pm on the first day discussing the best ways to get your app noticed on Google Play. Don't just put your app in the marketplace, do the odd push here and there and expect results, Marcos will argue – you need to utilise the exponential data at your fingertips.
With each of these four talks under your belt, there's nothing stopping you from creating an Android app that will knock it straight out of the ball park. If you still haven't registered, find out more about booking your pass here – and if you need to book accommodation with it, you can go here.
Logistics
Starts: 2014-02-05 09:00
Ends: 2014-02-06 17:00
Timezone: (GMT-5) Eastern Time (US & Canada)
Where: San Francisco, CA / North America