ArmourDillo Hybrid Protective Case for HTC One – Review
Soft on the inside, hard on the outside, Armadillo! See this video if you don't get the reference. Anyway, the guys over at mobilefun.com have sent over this case for us to look at. The ArmourDillo case comes in two parts, the first part covers the phone in a lightweight TPU Polymer case with hard plastic sides. The second part is this cases main feature, a hard skeleton for added protection. The design of the exoskeleton extends out to protect vulnerable parts of your device such as the corners and sides. The exoskeleton not only provides extra protection, but also a very useful kickstand.  This means then when watching a video on the train, I can now just flick out the kickstand and watch it without having the hold the thing in my hand for 30 mins. The stand can then be clicked back into place, and it really doesn't add any bulk to the overall feel of the case itself.
The start with I found the case very difficult to put on, but this was mainly down to my stupidity. Once I removed the tight fitting hard shell, I could the quite easily apply the soft rubber case. This then allowed me to attached the harder exoskeleton.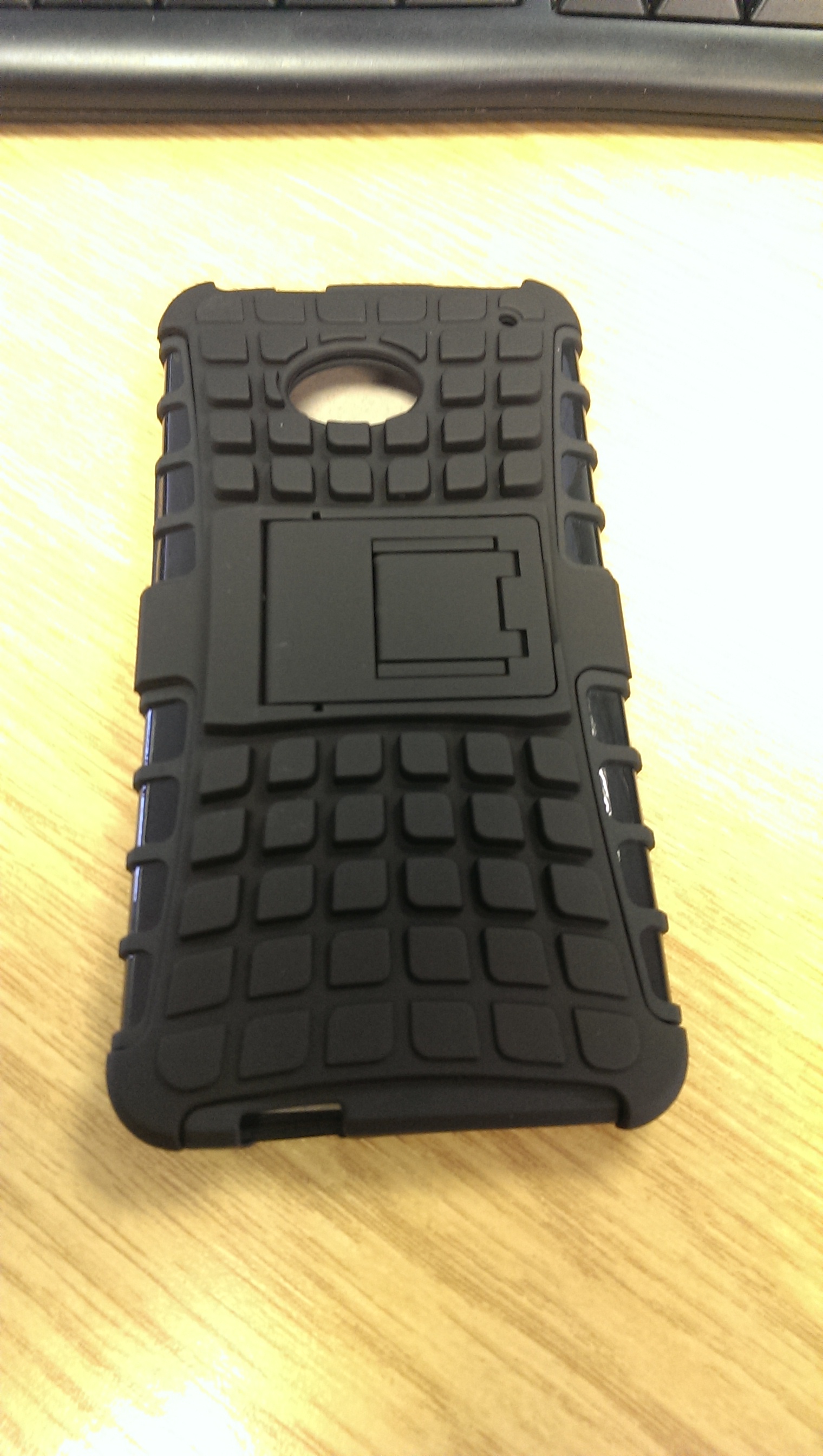 This case is a bit bulkier than some of the thinner, barely there cases. But this bulk is all pushed to the back of the phone, so to other people it still looks slim. The bulk allows the phone to sit nicely in your hand and also with the rubberised (Tyre-style) back, the phone has no chance of falling out of my hand. One problem this case has it doesn't look high quality, when I got it out of the packaging I was a little disappointed. But it does grow on you and the fact you have this easy to use kickstand is a great bonus.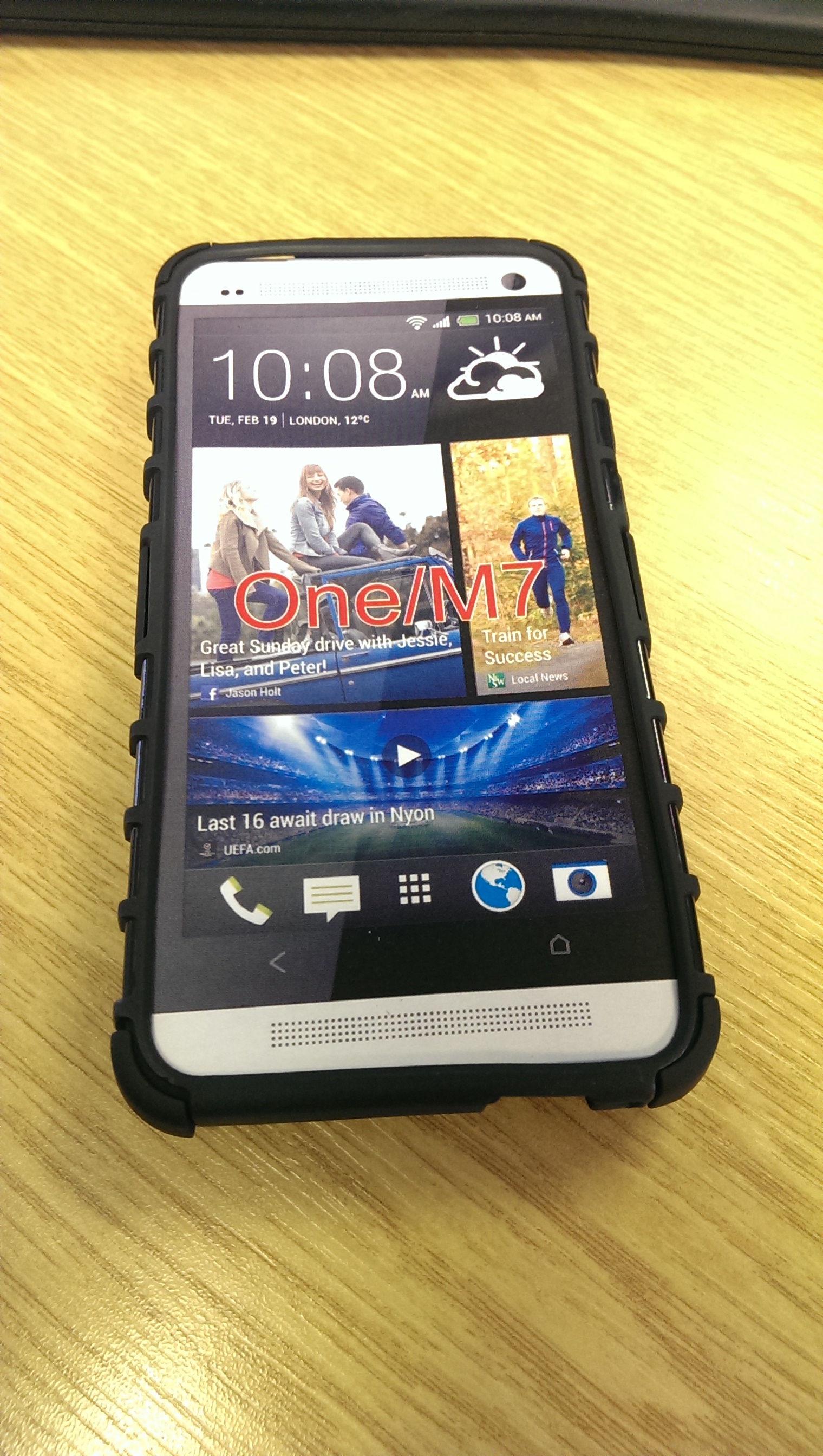 This case has a lot of stuff going for it, it offers a great level of protection to your phone, its easy to apply and offers a kickstand. You would just need to get used to the overall look, as this does take a while, but the advantages outway the look of the device.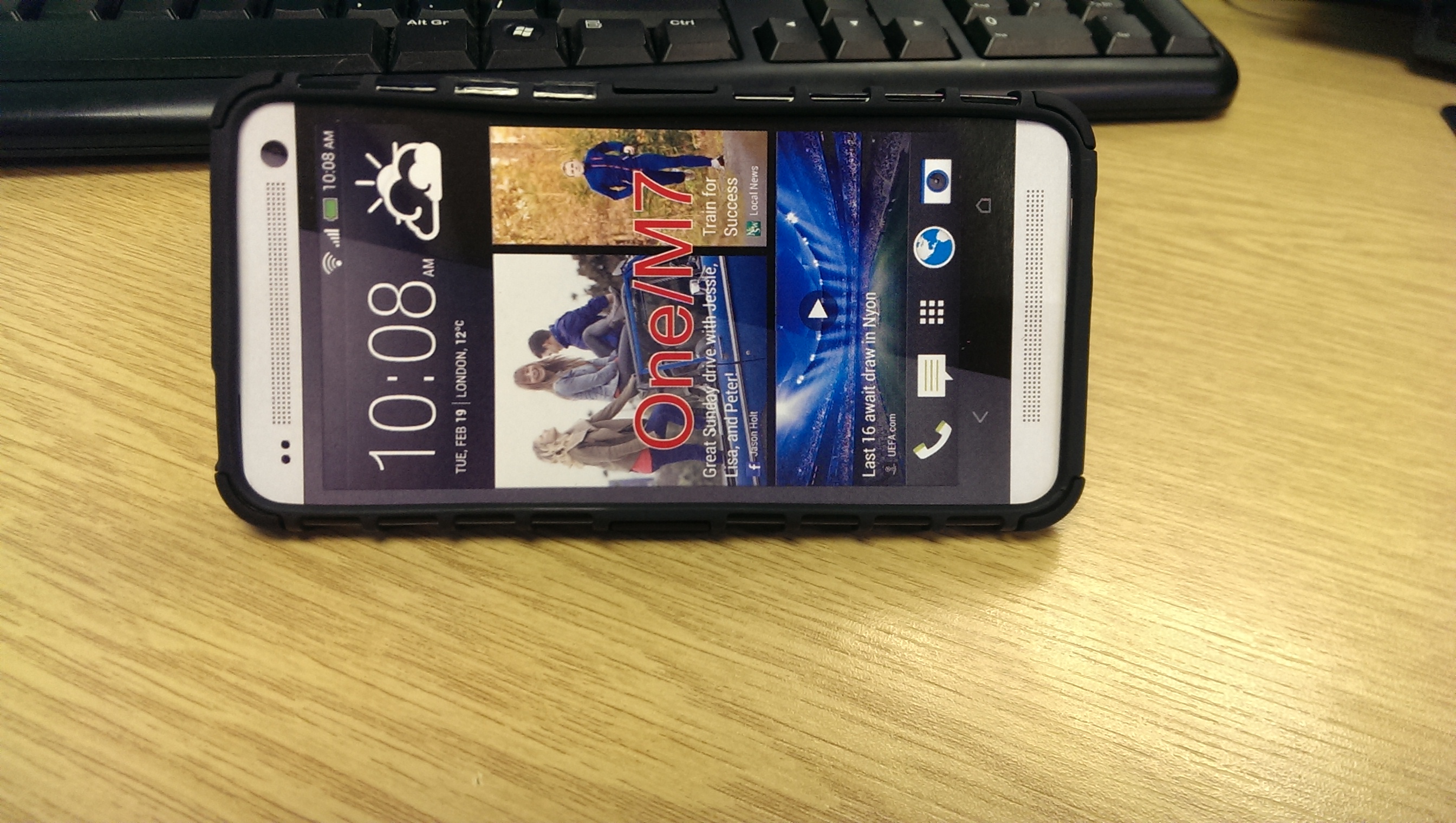 You can grab this case and others below:
http://www.mobilefun.com/33117/htc/one/cases.htm