Atman Pretty Plus Vaporizer Pen Review
This vaporizer is a lot more better looking then others I have looked at. The Pretty Plus from Atman is to only be used for dry herbs. After using it for a couple of months I was really happy with the Pretty Plus.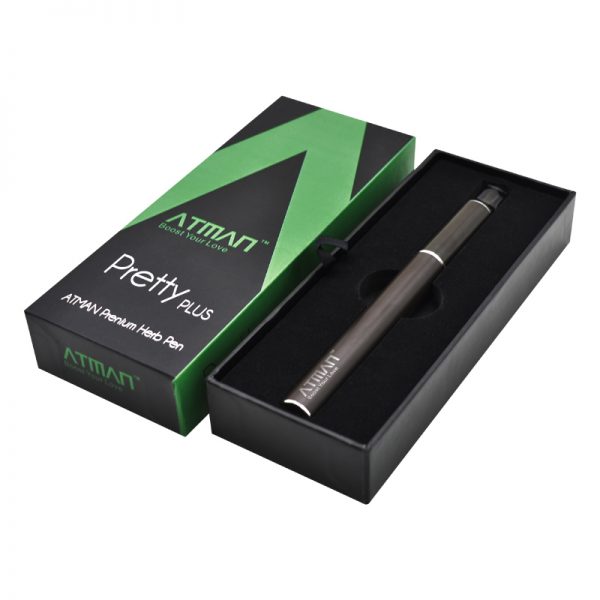 I loved the look of this, it's sleek and discrete. There is only the one button, which turns it on and only one temperature setting, which makes this the easiest pen I have used. The bottom is where the micro-usb port is and the cap to show when being used. The cap can be unscrewed to allow you to fill the ceramic chamber, it can hold around a quarter gram of herbs.
The Pretty Plus will glow and change color when being used, which isn't something I have seen in a herb pen before. When heating up, the cap will go bright orange and will hold that until it is turned off and will "cool" down to normal.
I would also recommend not touching it when its orange, as it is hot and will make you yell like a baby. Turning off the device, is easy with just 5 clicks, 3  flashes of the LED, and it'll power off.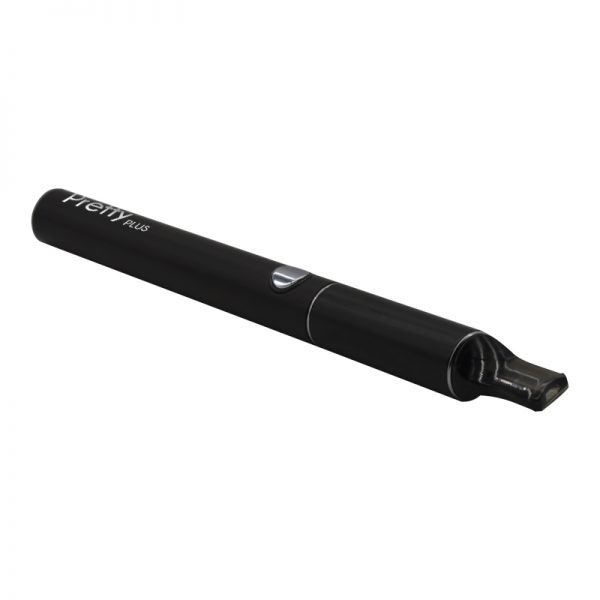 Features:
Pretty Slim vaporizer pen for dry herb in 14mm Diameter.
With high-tech design, coming with the color change, orange alert. To tell when it is ready to vape, and warn customer the atomizer is getting hot, do not touch it directly.
Coming with the ceramic tank, ensure pure taste.
New heating structure, ensure 100% heating up. No waste.
High drain lithium battery, super enough power, ensure it can reach 400°F in 30 seconds.
Unscrew the tank cover to fill the dry herb.
Bottom Micro USB charging way.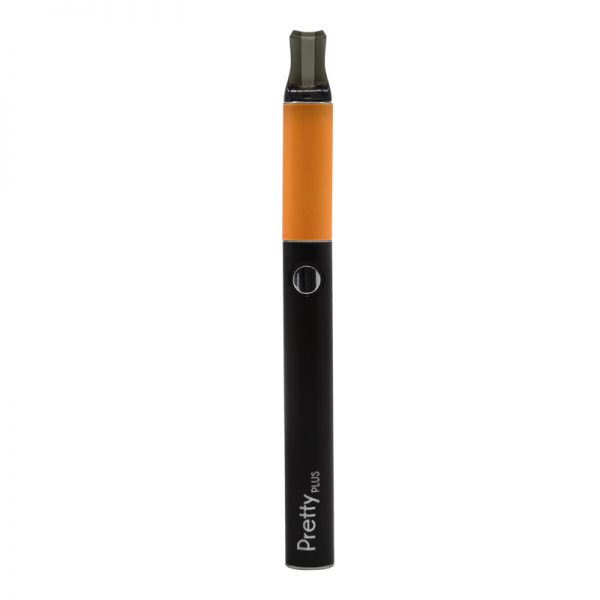 There are two negatives for the Pretty Plus, the fact there is only one temperature and that you have to wait for the whole device to cool down before you can spoon in some more herbs.
The Atman Pretty Plus produces a really nice and aromatic taste, though on the second cycle this is reduced a bit, as the temperature does start to cook the herb. But on that second cycle that's where the best taste and biggest hit is from.
atmanmarket.com/product/atman-pretty-plus-dry-herb/