If you're looking to protect your saloon / sedan car from the elements, this solution from Audew has you covered.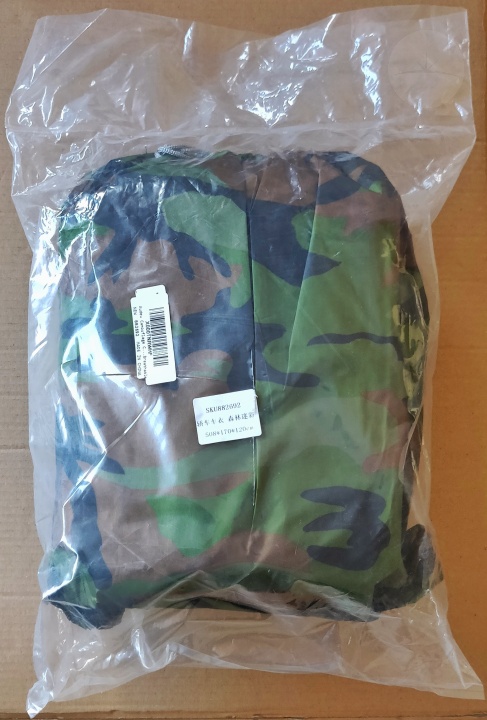 The 190T polyester car cover comes folded up inside a handy drawstring carry bag. On the outside it has a camouflage design, while the inside has a reflective silver coating to reflect heat.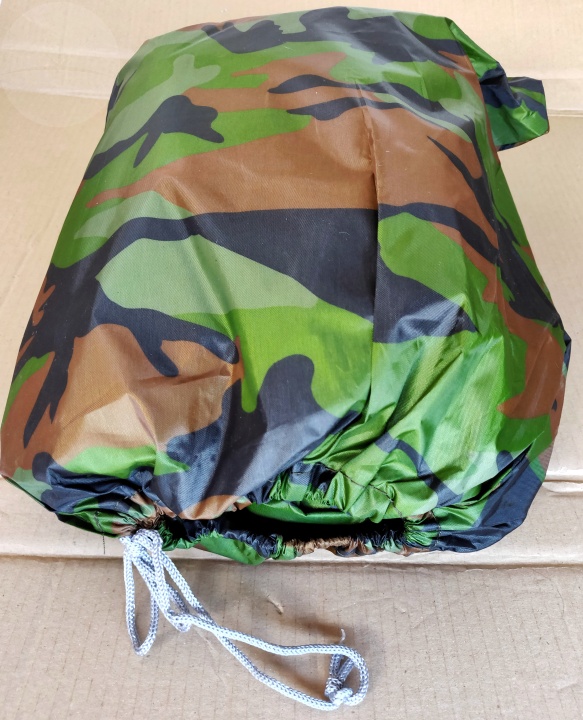 The cover is fairly large since it has been designed to completely cover your saloon / sedan. This can make it a little awkward to work with, but luckily there's a tab to help you find the front. Then it's only a matter of pulling it over your car with the wing-mirror pockets and elasticated edge doing a good job of keeping it in place. You can also fasten a couple of plastic clips under the car at the front and back to secure it against the wind.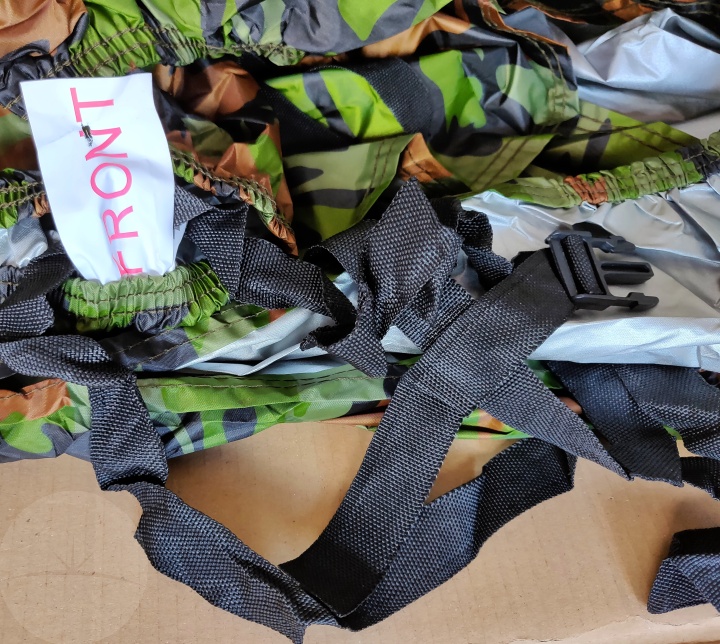 Once covered your car will be well protected against scratches, heat, frost, dust and of course those annoying bird droppings. Perfect for long-term storage, keeping your newly washed car clean, no ice to clear in the winter and no being greeted by a oven hot car in the summer.
Unfortunately there's no way to lock this cover to your car so it will be open to tampering and theft. Also in an urban environment that camouflage pattern may make it stand out more and actually attract attention.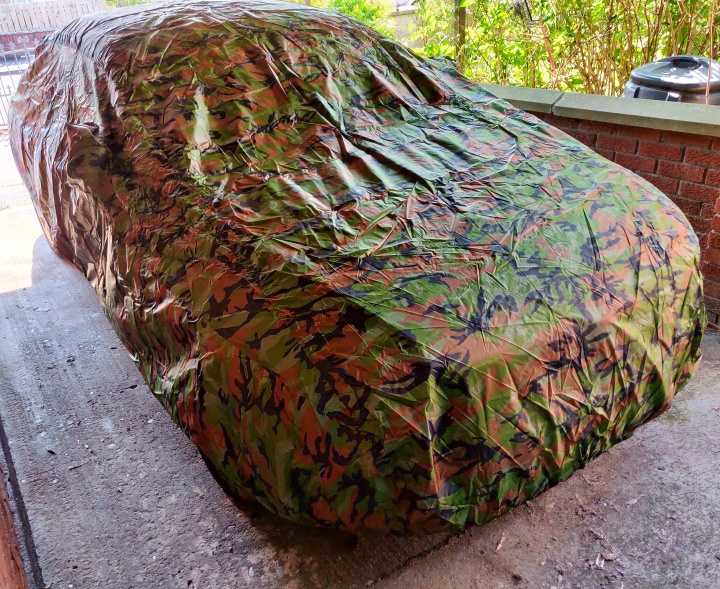 Removing the cover is easy and it doesn't take long to roll up and stick it back in the carry bag. Overall this product seems good quality and the design works well to protect your car while also being easy to fit and remove. You can currently pick one up for just under $45 from the links below…