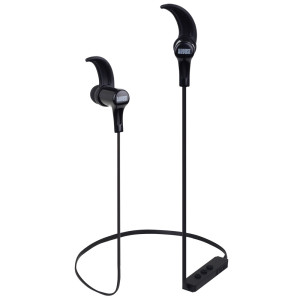 Hi guys it's that time again for another review from me and this time I have the August EP610 bluetooth headphones.
First off, August has over the last few weeks become one of my favorite audio specialists, their designs are always beautiful and practical however sometimes a little extra attention to the smaller detail would suit me, but that's just me, when i opened the packaging for the August EP610 the design just screamed at me "look at how beautiful I am" such excellent craftsmanship at an affordable cost.
It was extremely easy to set up how ever I will admit I looked a the instructions as I was unsure how to switch it on but once I overcome that obstacle it was so easy and with only three buttons on the cable errors are kept to a minimum.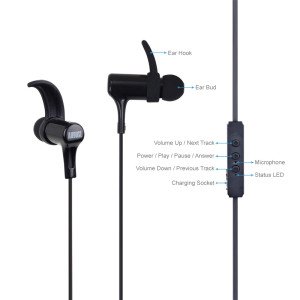 As I just mentioned there are very few buttons so what August have done is make them multifunctional to minimize mess and in my eye have succeeded in this task along with a flat cable connecting both ear plugs to the control unit. The charging cable comes with the set and is your standard Android charging micro USB lead so even if you misplace it you should be OK with your phone charger ( unless your an Apple user ).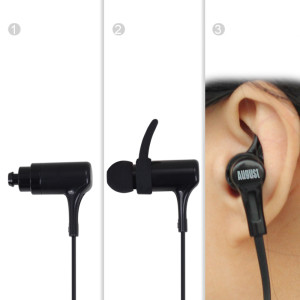 With the box is a small bag of various sized adapters and ear hooks, for those like myself who are unfamiliar with the ear hook it basically does what it says, it hooks into the creases in your ear making it a little harder for them to pop out an issue many people who were old enough in the 90's will know all to well.
as I said before these headphones I was unfamiliar with the ear hook and after much fiddling i was able to find the right combination of adapters to fit after which I found them to be very comfortable and the control unit easily accessible as this doubles as a microphone for phone calls giving you more reason to keep your device safe and in your pocket. The Bluetooth also has a range of around ten meters so you'd soon know if it had left the safety of your person.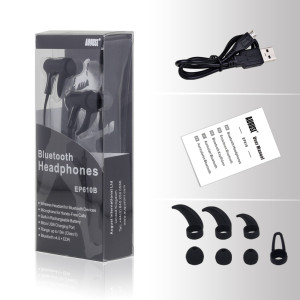 Although the sound that came from them was amazing i did find the they protruded my ears a lot, a little more than i would have liked and as beautiful as they are i would have liked to have seen them a bit slimmer.
Charging time on this is pretty good hitting the 1 hour mark and then lasting for me at least a good 5 hours so perfect for those long commutes or marathon.
Any additional information i may have forgotten can be found here.
but let me know your thoughts, do you agree with the sexy look August has achieved with the EP610 ?
Leave your comments below and be involved.