The Saturn Pro enables any audio device to receive and transmit audio wirelessly, which means you can connect any Bluetooth® enabled device to a non-Bluetooth® enabled device and vise-versa. So whether you want to stream music from your phone to your old Hi-Fi stereo system, or stream the soundtrack from your TV to your Bluetooth headphones, the Avantree Saturn Pro does it both.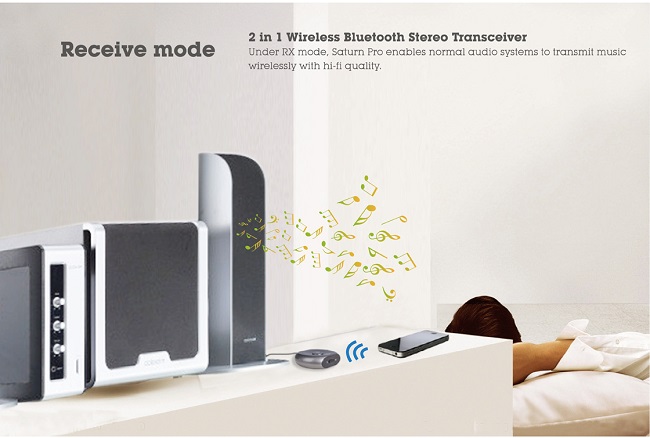 We've done quite a few reviews for Bluetooth receivers and transmitters here on Droid Horizon, like the Arcam miniBlink, the Mass Fidelity Relay and the TaoTronics High-Fidelity Transmitter, but the Saturn Pro is the first I've encountered being both Bluetooth receiver and transmitter in one small device. And when I say small I mean really small, only 50mm(L) X 37mm(W) X 13mm(H) and extremely lightweight too, less than 50g. It's so tiny it easily fits in my pocket, which makes it really portable. Perfect for parties and even for the gym.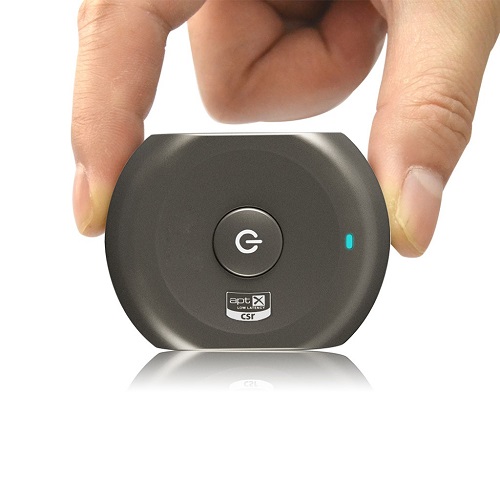 aptX® low latency audio codec
I was a little surprised that there is no digital output on the Saturn pro, there's just a regular 3.5mm audio jack. And there's no NFC pairing too, unlike most adapters we reviewed. But I guess that with its small sizes, a cheap $49.99 price tag, and the fact that it's a 2in1 device, you have to compromise a little. On the other hand, most Bluetooth adapters can't reach the audio quality of wired devices anyway, because of the Bluetooth signal. But that's not the case with the Saturn Pro due to its aptX® low latency audio codec, which delivers a very impressive audio quality over a Bluetooth® connection, just like a wired device, so you get a pure wireless sound without compromising on audio quality.
The low latency means there's no delay like most other Bluetooth adapters, so the audio/video stays in sync in case you're listening to a movie playback on your Bluetooth earphones, or playing games on your mobile with your earphones on. Note that unlike the iPhone, most of the new Android phones are compatible with the aptX® technology. Take a look at the list of compatible devices here and read more about the aptX® technology here.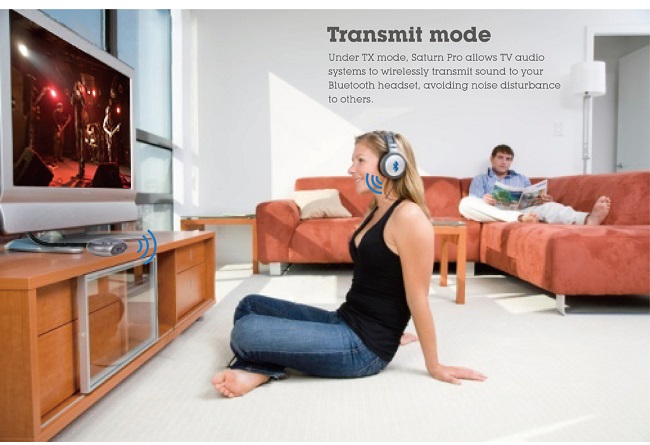 Great Audio quality for such a tiny Bluetooth adapter
Personally I'm using the Saturn Pro to connect my old non-Bluetooth enabled Onkyo receiver to my phone. Now I can sit anywhere in the house and stream music from my phone or tablet without getting up. As for the audio quality, I didn't expect much from such a tiny device, but the Saturn proved me wrong and really impressed me. The audio quality is just as good as a wired connection thanks to the aptX® codec, and has a very warm sound with powerful basses and clear high level tones. Truly amazing considering it's so small.
Another feature I love is that unlike some other Bluetooth receivers and transmitters, the Saturn Pro stays on when connected to AC power, so you can listen to your music continuously while charging it. The battery is charged with a standard Micro-USB charger and will last around 10-12 hours, depending whether you're using it to transmit or receive audio.
Specification
Bluetooth 3.0 with EDR
Bluetooth profile: A2DP and AVRCP
Audio codec: aptX-LL, aptX, SBC, AAC
Operation Range: Class 2, 10 meters
Built-in rechargeable li-ion battery (Non-replaceable)
Transmitter mode working time: up to 15 hours
Receiver mode working time: up to 10 hours
Standby time: up to 150 hours
Product size: 50mm(L)X37mm(W)X13mm(H)
Product weight: 48.5g
What's in the box
Avantree Saturn Pro
3.5mm audio cable
RCA audio cable
3.5mm audio connector
USB charging cable
User Manual
Warranty card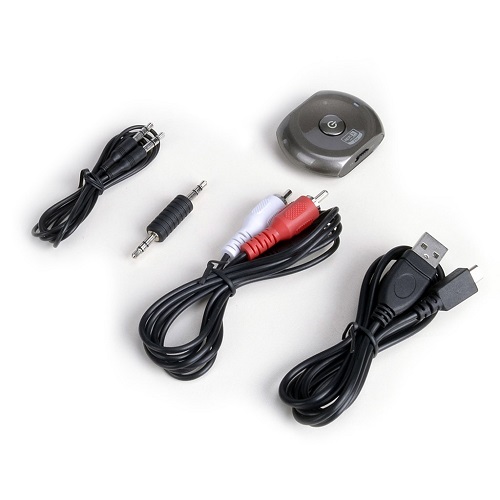 So, if you're looking for a wireless solution for streaming music from your Android phone or tablet to your old sound system, or transmitting audio to your Bluetooth headphones, with great audio quality and portable sizes, and for around the $50 mark, I'd definitely recommend the Saturn Pro.