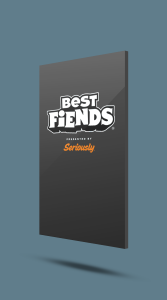 Hi guys and gals i'm back with another anti festive surprise this time in the form of the puzzle adventure game, Best Fiends by Seriously Digital Entertainment.
So what is it about i hear you say well the story is this, the little guys that live in Minutia   lived in peace and harmony, until the night the meteor smashed into Mount Boom! A strange force transformed the slimy Slugs who lived there into a gang of greenery-gobbling goons – and now, the Slugs captured the Best Fiends' families!
pretty dramatic isn't it ?
Since i started reviewing apps, games and products i've seen good ideas and i've seen terrible ideas and i have seen plenty of games with this format on both apple and android most commonly would of course be candy crush ( who could forget that! ).
But the puzzle adventure game has come along a bit since the birth of candy crush with games like marvels puzzle adventure or the Dr who adventure and best fiends is pushing the bar a little higher with its silky smooth animations, vast amounts of levels and completely adorable characters.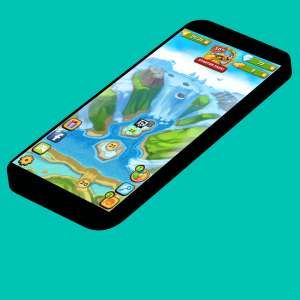 Keeping in theme with most modern puzzle adventures you have a team of guys which attack the enemy with each of our moves, link your moves together for bigger and more powerful attacks.
You of course have some power-ups in the form of what i call bubble bursts (ability to destroy lines of bubbles/gems) whioh take time to build up depending on your ability to link your moves together, even diagonally !.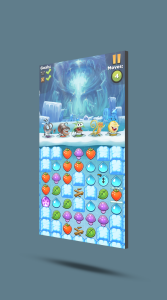 You have five little guys or best fiends as they like to be known each representing each color on the game board  and as you make your way through each level you have tasks you need to complete within a certain amount of moves like destroy 3 slugs within 18 moves, seems easy enough although it does get harder the further you progress.
You can also upgrade your little guys using the in game currency and the more you upgrade them the more they change and the stronger they get.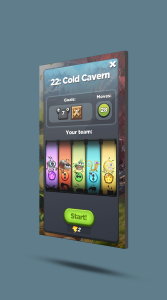 You can link your facebook account to challenge your friends and see who can get the furthest.
What i really like is the energy system which seems to be designed to stop you from non stop play and my bad points on it are the dreaded in app purchaes, it seems we cannot escape them and i can only imagine where they will end up, maybe in future titles like pokemon go and pay 200 pokeballs for a meowth, who knows where this IAP madness will end.
Anyway my conclusion to this game, the be all and end all of it. this is a fantastic game and defiantly a candy crush killer and with many youtube super stars such as pew die pie and yogscast's very own Sjin playing it and posting videos it is certainly one to look out for and one can only imagine where the future lies for games of this genre.
you can download it from the link here
Well let us know what you guys think does it deserve the 9.0 rating should it be lower, do you love it or hate it, what are your favorite bits, leave your comments below or get involved with our facebook page, google+ and twitter.