Belkin Boost Up Wireless Charger for iPhone Review
Belkin is a well-known brand, and they have worked closely with Apple to engineer an efficient and high-speed charging pad for Apples iPhone X, iPhone 8 Plus and iPhone 8. The Boost Up Wireless Charging Pad allows you to lay your phone on the charging pad and go. With faster-charging speeds up to 7.5W.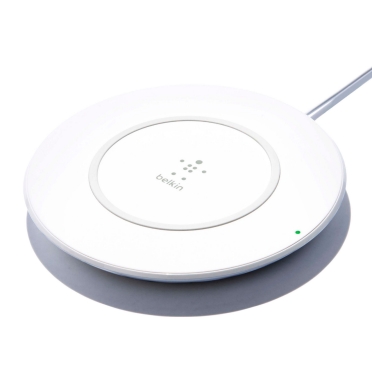 The Boost Up looks like any other wireless charger. Though due to the focus on Apple products, they have decided to go with a bright white colouring all the way through. There is a grey circle of rubber in the middle, allowing you to secure your phone to the device, without it slipping out. The whole thing is power via USB and a wall plug included with the pad, this would indicate thought into that 7.5W of power promise.
Once plugged in, and the phone is placed on top, you will see an LED light up to indicate the phone is charging. Don't worry if you are using a case, having tested around 30 cases for the iPhone X, I found only one case didn't work. This already included its own "QI" charging standard, and this seemed to interfere with the Belkin.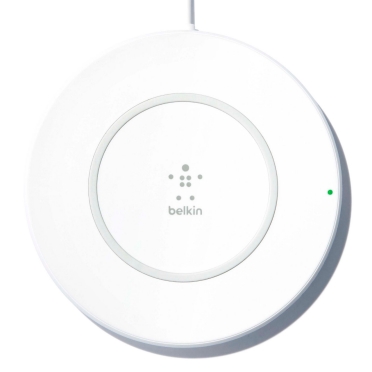 Supports up to 7.5W charging
Charges through most lightweight cases
Non-slip surface helps secure iPhone X, iPhone 8 Plus, and iPhone 8
AC adapter included
Works with all Qi enabled devices up to 5W
2-Year Warranty
Additional 1-Year Warranty with registration of charging pad
£1,500 Connected Equipment Warranty
Weight: charger 3.88oz / 110g
Weight: power supply 4.09oz / 116g
The Boost Up is capable of providing 7.5 watts of power, to your iPhone X. Though at the moment this isn't possible to do, Apple has assured us in an IOS update, this will be possible. Keeping the Boost Up on your desk at work or bedside table, the convenience of just placing the phone down is a major draw for this product.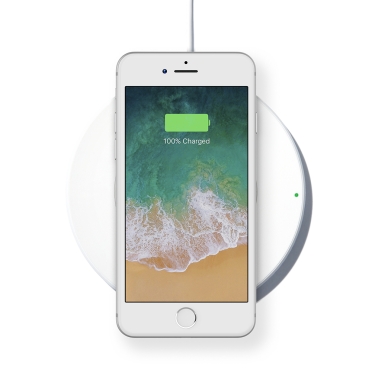 For the amount of money we spend on an iPhone X, the idea of using a wireless charger, built by people working with Apple is another major draw for me.