In this age of non-stop digital innovations, careers in the field of information and technology continue to make an impact on businesses and society as a whole. The younger generation born into this age of technology that's about to take a step into colleges and universities can have a bright future with a degree in information systems.
If you're interested in choosing an information systems degree at a reputable higher education institution like the University of Alabama Birmingham, you'll have to know what Information Systems is about and the benefits you'll get from learning the field.
About Information Systems
What automatically comes to mind when you hear Information Systems or IS are computers and computer programs. But IS is much broader than that. It involves the study of systems based on a particular kind of data and complementary networks of computer hardware and software used to collect, process, filter, and distribute data. This kind of data pertains to significant data owned by an organization. An IS expert builds an information management system for a specific organization to help them organize, process, and utilize the necessary information in a central platform or software. Working with and handling such vital information requires confidentiality and care—a heavy yet rewarding responsibility. That is why IS experts play a pivotal role in the security of these data and are trusted by executives.
Benefits of an IS Degree
The responsibilities a professional in the field of IS has can be quite scary, but when you consider the benefits you can get from it, you'll find that they can outweigh your doubts. Here are the benefits you can get from studying Information Systems:
The professional world has grown more competitive. To make yourself a cut above the rest, you need good employability skills. Aside from extensive knowledge about the development of systems and processes, students who study information systems are equipped with the skills that make them eligible for employment. The key skills that Information Systems students acquire are:
Problem-solving

Analytical thinking

Technical skills

Basic programming skills

Time management

Attention to details

Ability to work under pressure
Wide Range of Career Opportunities
Considering a future career path is a huge factor when choosing a college degree. Due to the skills that you can learn from studying Information Systems, it opens up many doors for job opportunities. Some of the lucrative jobs a degree in Information Systems can offer are:
Information systems manager

Systems analyst

Application analyst

Project manager

Information officer

Database administrator

ICT consultant

IT technical support officer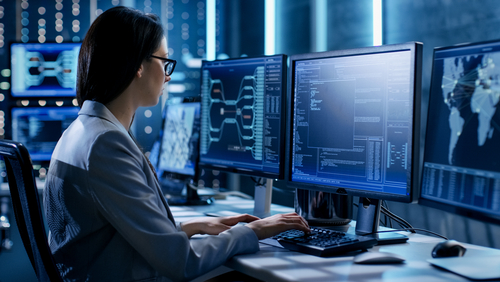 Nowadays, not a single business can survive without the aid of technology and data systems, regardless if it's a small enterprise or a multinational company. Virtually every company depends on management information systems or MIS for their business processes and overall business direction monitoring. These potential employers value IS professionals. So, there is a high chance of getting hired.
Aside from the various kinds of positions that an IS degree has to offer, job opportunities can also be found across different industries. The use of computers has brought convenience to every aspect of society and has made transactions more seamless. Some of the most vital fields of human enterprise that Information Systems have helped improve are:
Education

Corporate

Engineering

Manufacturing

Hospitality

Farming and agriculture

Banking and finance

Medicine

Multimedia Arts

Sports
With Information Systems, you never stop learning. Whether you're still at the university or already working at a company with a team, you will encounter different cases that will require analysis and troubleshooting skills. You can encounter reports of bugs, system damages or inconsistencies, and other problems that need urgent fixing. You'll also have to conduct regular maintenance and upgrades. Having to deal with these various challenging tasks can help improve your skills, and with every successful resolution, you will have an increase in self-confidence. This means that there is always an opportunity to learn and grow as a professional. Building through this growth can later present you with more opportunities to rise in the leadership ladder.
Achieving advanced knowledge and expertise in Information Systems is a valuable tool that is essential to the real world. Technology is becoming more sophisticated, and the possibilities are endless. As more innovations and breakthroughs are discovered, further training will also create more opportunities for practice. If you want to join the ranks of experts who are leading the race to the future, an Information Systems degree can be your defining milestone.