Kids are passionate about singing. So, it will be only fair to get your little ones a microphone. Choosing the right microphone for your child may be challenging. All the same, these machines make excellent birthday or Christmas gifts.

Singing has also been proved to be good for the brain. There is also evidence proving that singing improves social and linguistic skills. The devices make great playthings for family fun.

Still, before you dive into all the fun, you have to find the right machine. Below are some of the superb microphones for your little pop star.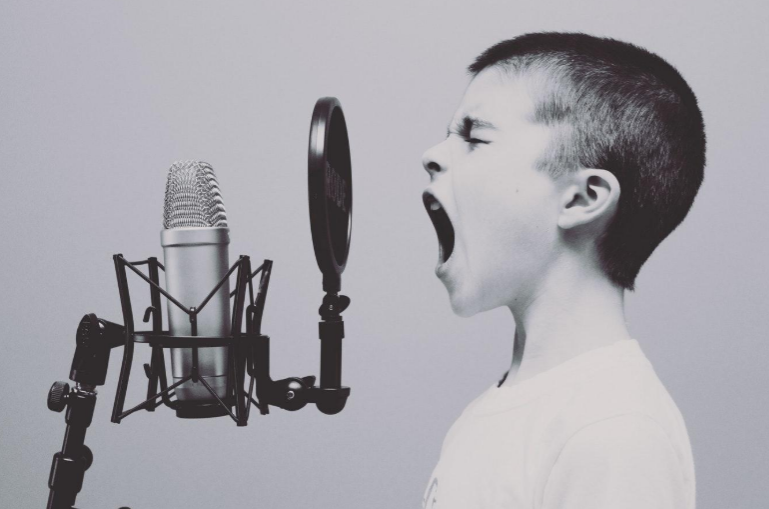 Tips when picking and choosing a kids microphone
Design-

 Consider the accessories and extras featured in the device. The easier to use, the better they are for younger children. While choosing the design consider your child's age. 




Younger children prefer basic microphone toys, like on

starwalkkids

. A few buttons to make it user-friendly is sometimes best. Older children might enjoy more sophisticated devices. This may include extra microphones for when their friends have come over.

Durability-

 Some microphones are made better than others. Some are cheaper than others. So choose a microphone that can wield through children's mismanagement.

Battery life-

 There are microphones that use batteries and others which don't. Those that use batteries are more user-friendly.

Health and safety-

 Microphones that use batteries and are not plugged in via AUX cable are generally safer. It is important for parents to choose devices that have passed through standard regulations. Most of these devices come with a standard age requirement of 3 years due to their features.

Kids may also use objects like batteries improperly, so make sure you fit in the batteries yourself. Choose a device that won't bring any harm to your child and follow the manufacturer's instructions.
Quality features- Your child's interest will be useful while considering the device features. Some microphones have pre-recorded songs.Others come with a playback option, an Mp3 or Bluetooth connection. Some microphones feature voice changing effects, and games that kids may find interesting.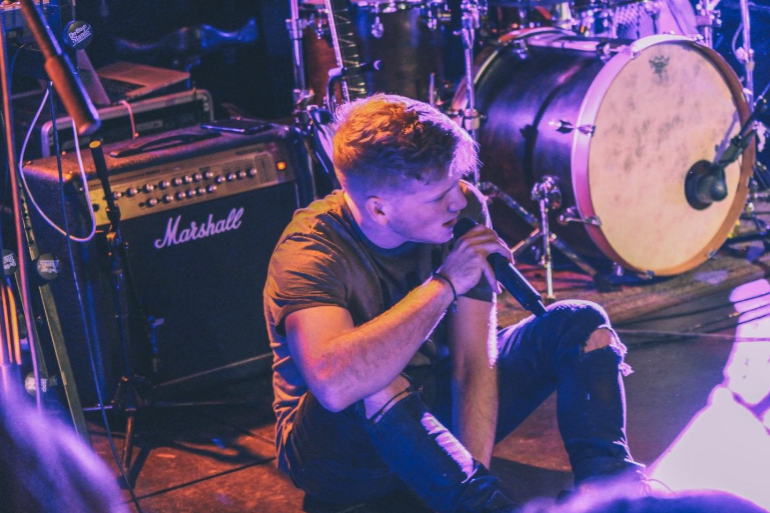 As you can see, there are quite a few things to consider before buying a kids microphone. We will run through some of the best ones for your kids.

VTech Kidi Super Star Move Karaoke Microphone

This karaoke microphone is truly amazing. It has four built-in games and activities. The microphone also features voice changing effects and colour changing mood lights. You may also record for up to two minutes for playback. A cable is included for external music player connection.

You can use the music magic mode to reduce the vocal track of the songs or add audience applause. This microphone is recommended for children above 3 years and should be used under adult supervision.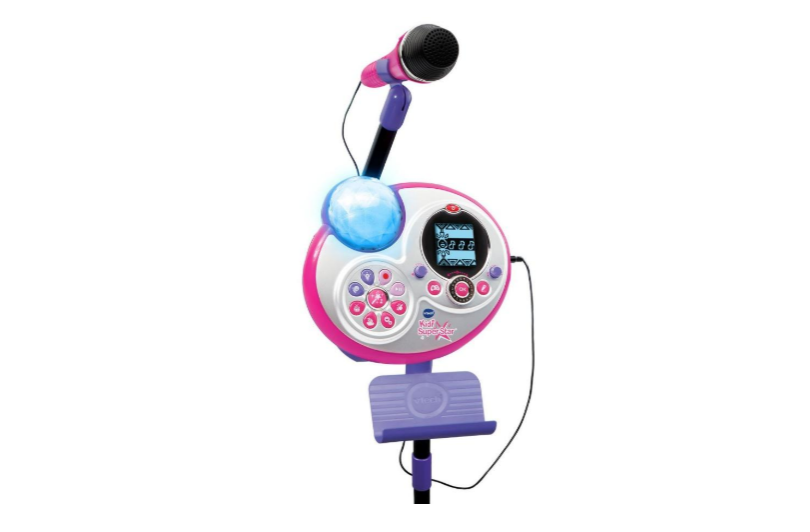 ThinkMax Karaoke Microphone Toy

This microphone is suitable for tiny hands and a great toy for early development. It features voice changing effects and colourful lights that will keep your little one entertained. There is also a 30-second playback option.

It is safe, portable and a fine toy to develop your child's learning abilities. No batteries are required for the toy. This machine will work great for your baby and toddler.

Karaoke Disco Light Adjustable Mic & Speaker Stand

For aspiring little pop stars, this karaoke microphone will be an excellent gift. It includes 12 built-in songs and 2 effect buttons. You may use these buttons to add beats and applause. The set comes with a disco ball light and speaker, making it perfect for parties. 

With its adjustable mic, this machine is perfect for young superstars. Connect to your Smartphones, iPods, MP3 player and CD player using the audio jack. This microphone will make a splendid gift for your toddler.

Wireless Bluetooth Karaoke Microphone

This karaoke microphone is portable with a lightweight design. You can take it anywhere; parties or sleepovers. The microphone features a voice change function and can easily connect with all smart devices. It may also function as a recorder and player.

The superior metal filter head is designed to neatly reduce dust interference and noise. The speaker enhances and delivers a clear and loud sound. The set is compatible with all Bluetooth enabled devices and both Android & iOS system devices.
This Bluetooth wireless microphone is an ideal gift for you and your loved ones.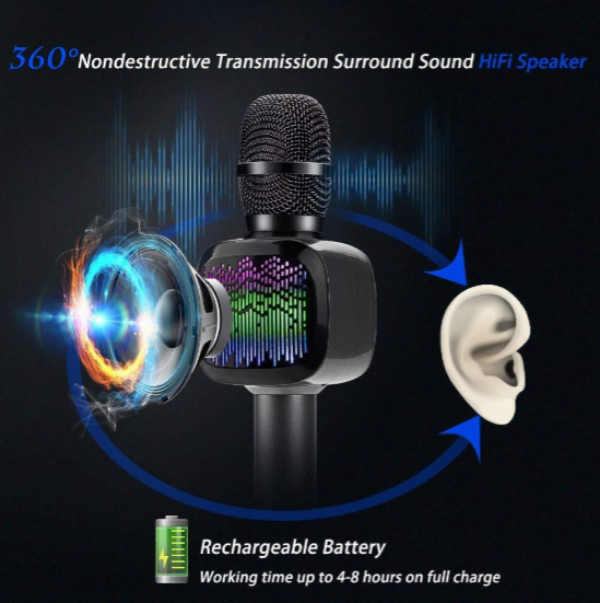 TOSING K068 Karaoke Microphone

This is a pleasant microphone for both boys and girls. It is ideal for birthday parties, picnic gatherings, and family karaoke. The gadget is compatible with Bluetooth devices. It is easy to use and easily connects with both Android and IOS devices. 

All you need to do is turn on the microphone, adjust the volume and echo button then enjoy yourself with the microphone. The set comes with a multi-project battery to keep you and your devices safe. There is also a USB and audio cable included plus a storage box for convenience. 

So, which is the best kids microphone?

Wireless Bluetooth Karaoke Microphone

This microphone has attractive designs that your child will love. It is also portable and lightweight, so you can literally take it anywhere. You may also enjoy the featured voice change function. The gadget is easy to use and compatible with all Bluetooth devices.