Betasphere HR700 Twist Bluetooth Speaker – Review

Picture the scene, you have an HTC One X, your devilishly handsome husband has a HTC One with those great speakers, what's the solution? The solution is the Betasphere HR700 Twist Bluetooth Speaker. This black, matte finished speaker has great sound, looks great and easy to setup. My wife was ecstatic when she played with this, the speakers volume range is massive and can well surpass my HTC One's speaker.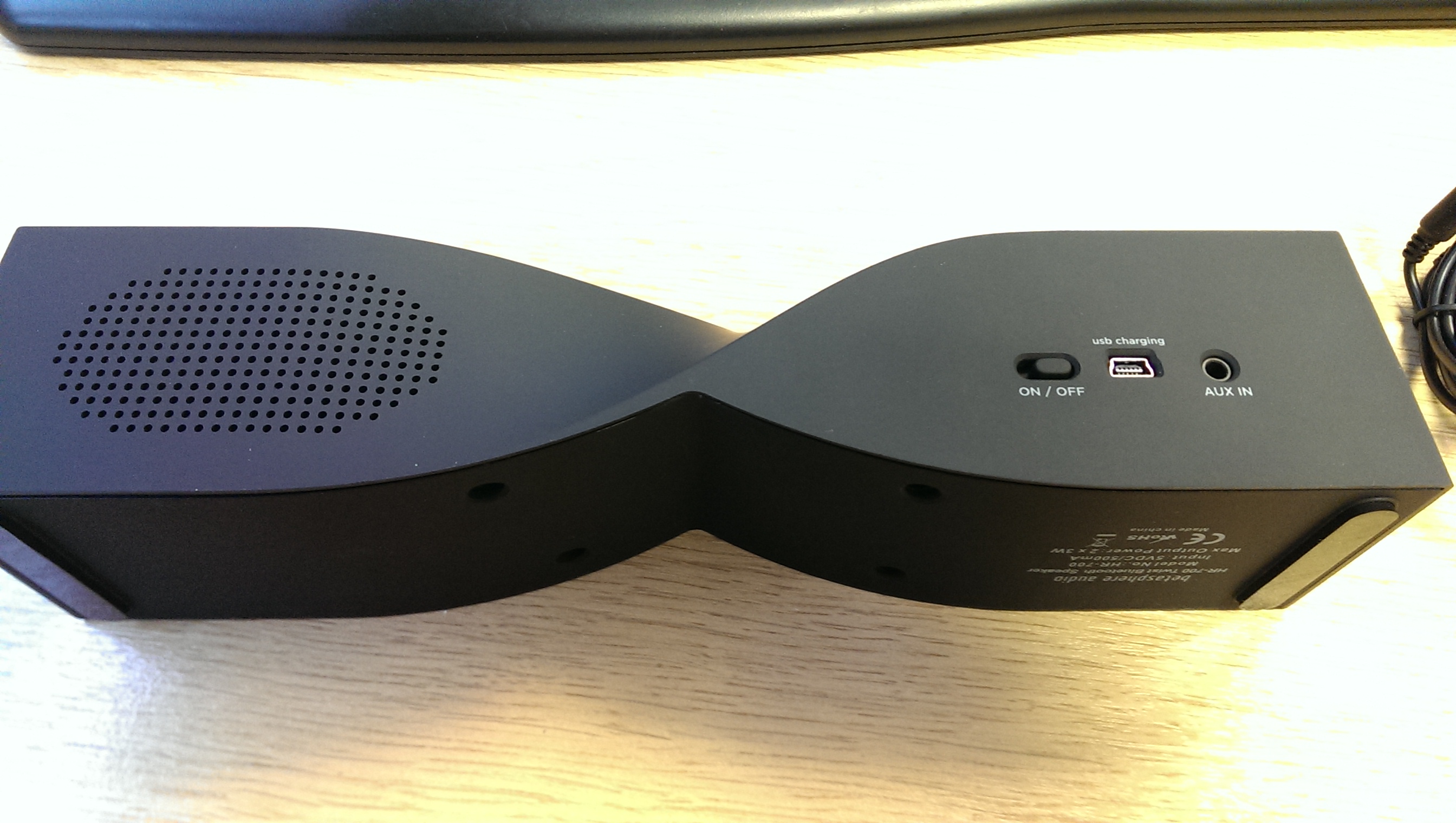 Along with the speaker, you also get a USB cable for charging and an AUX cable for using the AUX in port on the speaker. For a while I thought the speaker wasn't charging as what I thought was the charging light turned out to be a microphone. The charging light is on the speaker section, so this allowed me to charge the speaker up fully. I have been using it for 20 mins a day while I shower, and it's been almost two weeks and it hasn't run out of battery yet. It has rubber feet on the bottom allowing it be secured on most surfaces, I have used it on its end standing up (though not recommended) and that works well too.
I have tried with various music files such as .flac, streaming Google Music and TuneIn radio. None of these had any problems with the speaker and the sound quality was always great. When playing a .flac file, you could hear the sound quality compared to the .mp3 version of the song. So any audiophiles out there will be more than happy with this bit of tech.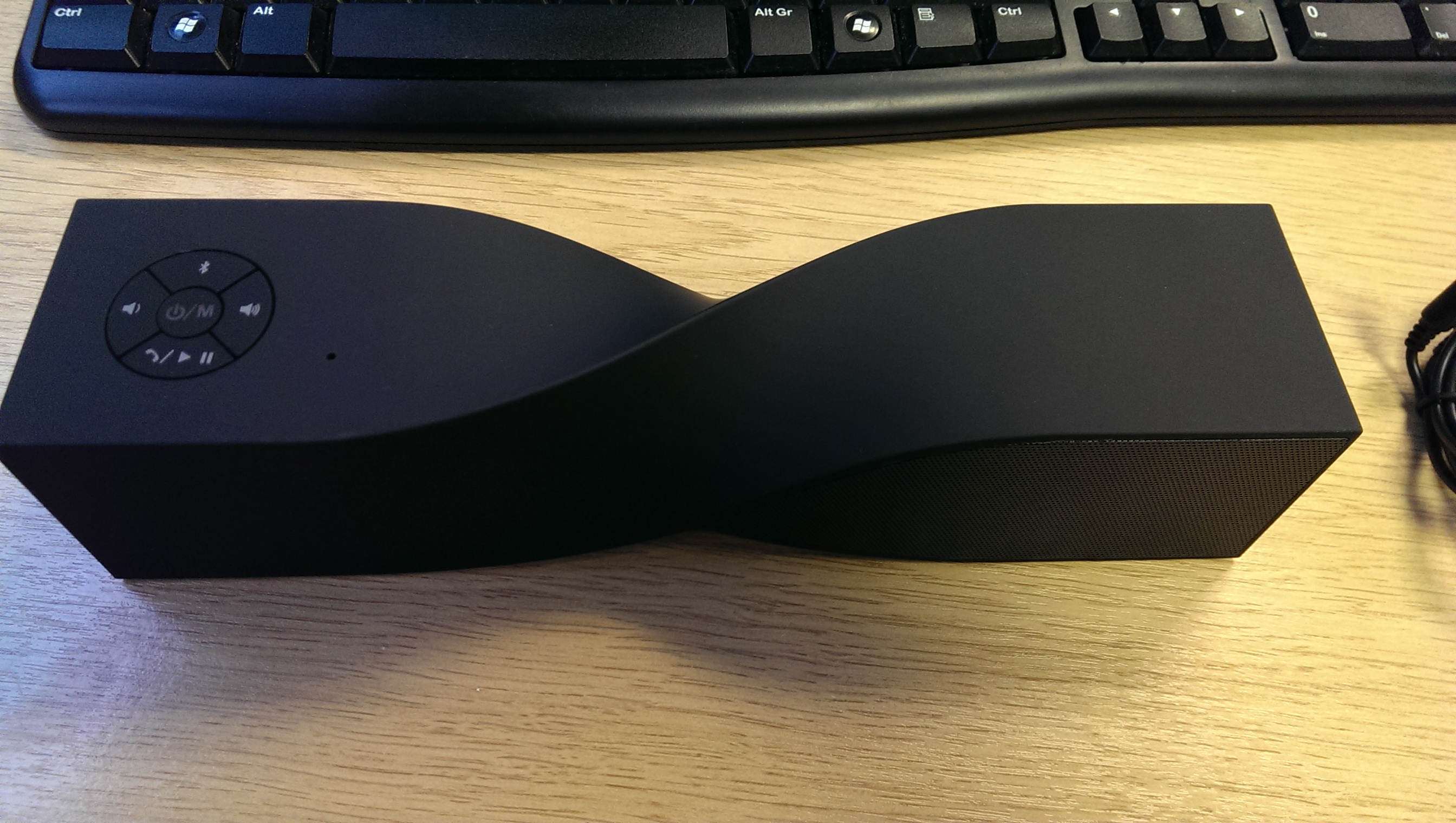 You have five buttons on the speaker, all recessed into the speaker, so as not to affect the look of it. You have the two volume buttons, the power button, the bluetooth button and a play/pause/pickup call button. The power button has LED's behind it so to let you know the status of the speaker. If it's blue then its trying to connect, if it's green then it's on and connected. It also has a lovely "Ding*Ding" noise when its connected. The range on this is very good, but found it depending on device. My wife's HTC One X lost contact after about 5m, while my HTC One stayed in contact way past 10m.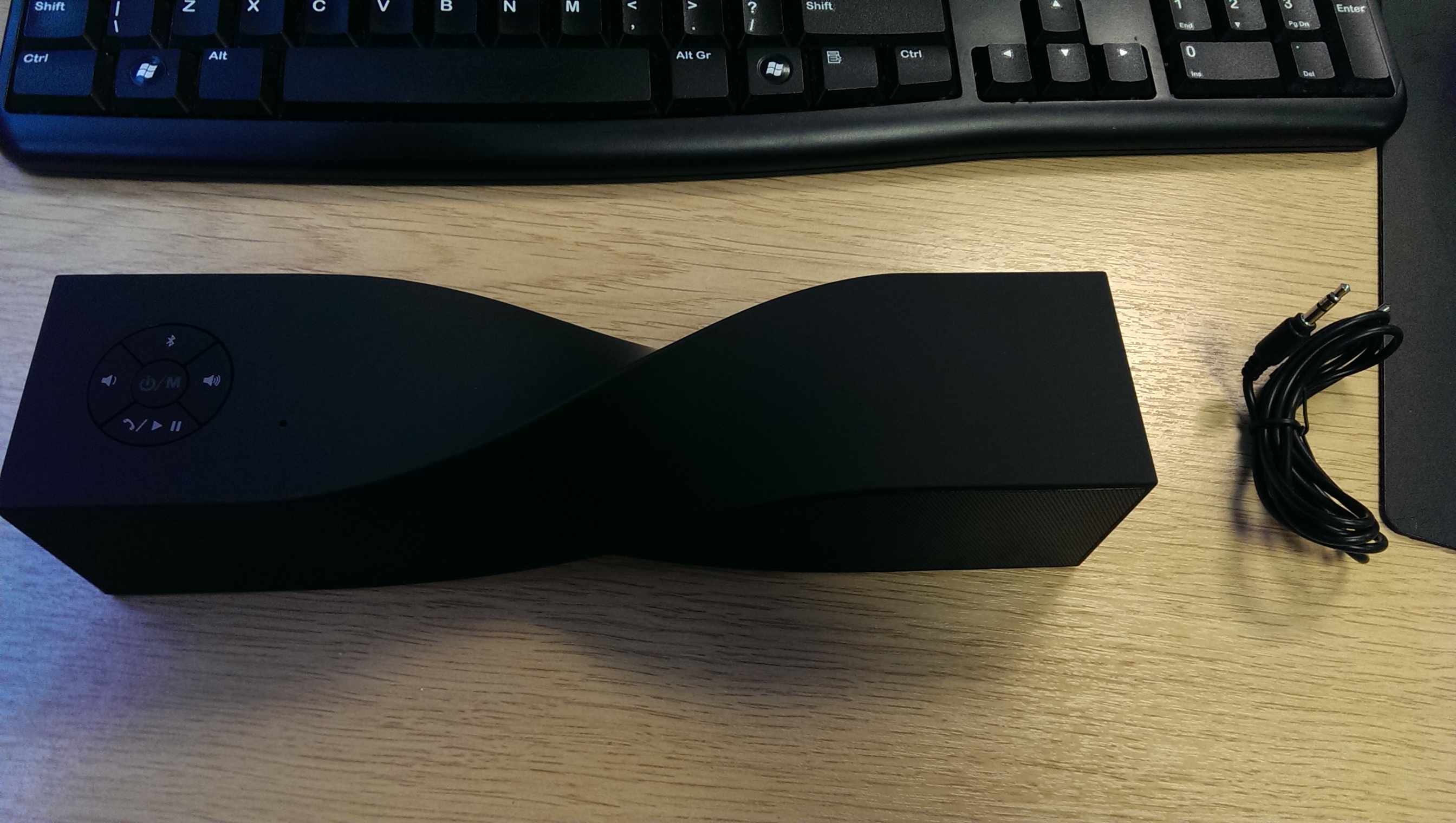 For an unknown brand, this is a great piece of kit. It looks and sounds great, has a fantastic range and can really pump out a lot of sound. It's easy to setup and works with any app on your phone that makes sound.
So follow this  link to pick one up from MyTrendyPhone.
If this doesn't tickle your fancy you can check out their full range of HTC One accessories here.