BISSELL Stain Eraser Cordless Spot & Stain Cleaner Review
I'm honestly surprised I have not really seen something like this before. The BISSELL Stain Eraser is a portable carpet cleaner, the small size means it can even be used in cars. It works the same as those big carpet cleaners, spraying shampoo, brushing with water and vacuuming up all the water after.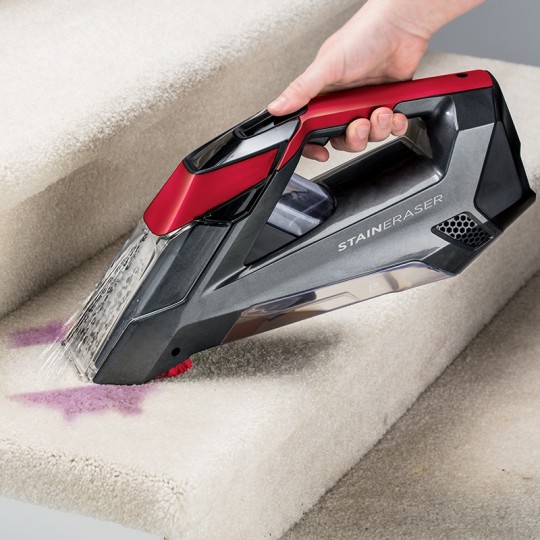 You just need to spray the area with water and shampoo, suds it up with a brush, then vacuum it all up. Weighing under 2kg, this is really easy to handle. The rechargeable battery means I can get around 15 – 20 mins after a quick 4-hour charge.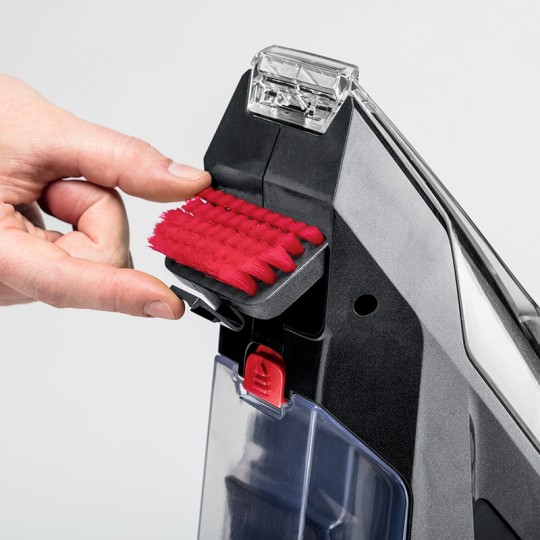 the handle incorporates a rubber grip, which means that when I'm using it I can keep a good grip of it. The spray button is easily accessible and the on-off button has a good solid feel to it. the clean and waste tanks use clips to stay in place and can be removed really easily. The brushes can be removed too when they need a clean.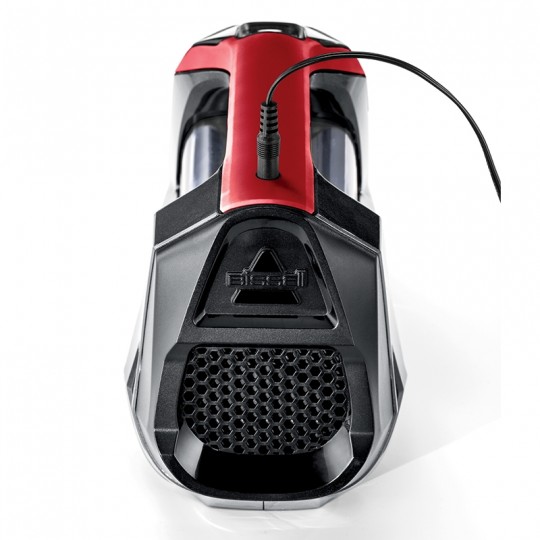 With the cleaner, you get a bottle of Bissell's Spot & Stain clean along with their Oxy Boost add-in solution which is used for tougher stains. You can also get additional chemicals for things like pets and odours.
Instantly remove stains anywhere… right away!
Instant stain removal with Professional Spot & Stain formula
Spray, scrub & suction to extract stains from carpet, upholstery, car interiors and more
Great for pet owners, convenient and easy to use for pet mess clean-up
Lightweight & compact design, quickly clean up spots & spills and conveniently stores away.
15 min run-time and a 4 hour charge time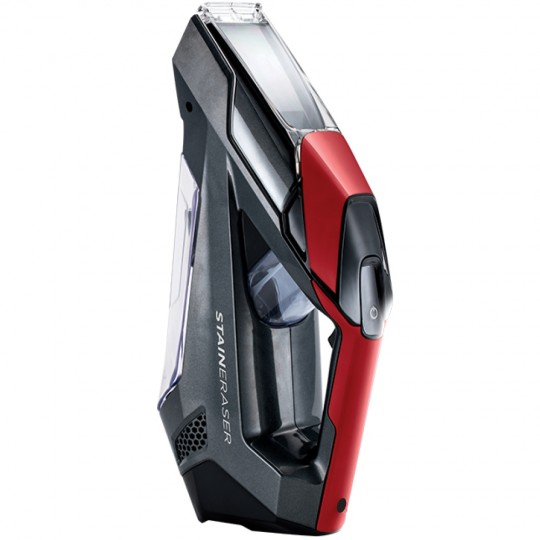 The water tank is around 230ml, which I found is enough for 2 – 3 stains around the house. The waste tank is a little larger, I assumed for any additional moisture. We recommend spraying and leaving for around 5 mins before you start brushing and sucking any stains. We tested on fresh red wine statins and older dried on statins. Though the process had to change slightly we found the stain eraser could handle anything we threw at it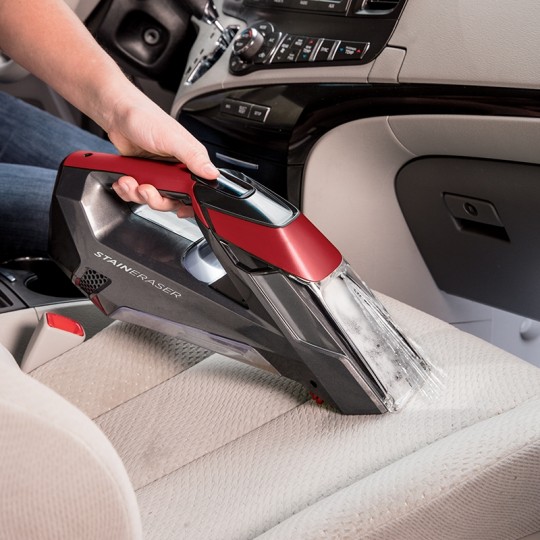 Bissell's Stain Eraser is a particularly convenient and powerful spot cleaner. I found myself using it more and more with little stains around the house.