BlueAnatomy Wireless Body Scale Review
Everyone has a grubby set of scales in the bathroom. Its normally mechanical, and inherited from your parents. But in the tech world, we like to do things differently, enter the Wireless Body Scale from BlueAnatomy. These scales features a sleek design, bright clear display and bluetooth capabilities. Now I can sync my weight to my phone.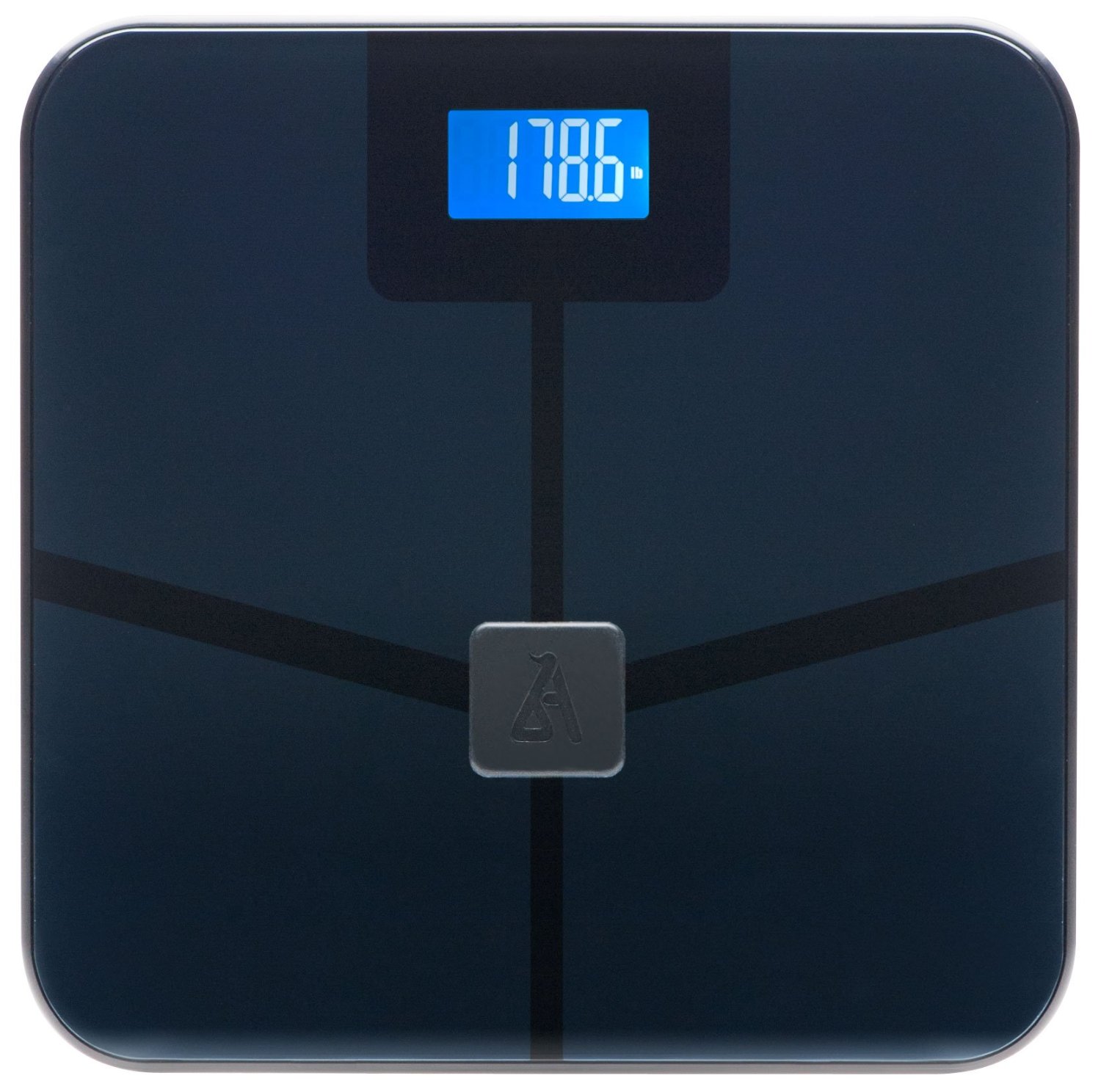 I found that it was incredibly easy to set up via Bluetooth though I had to have the phone right by the scale in order for it to be picked up. I tested by comparing various weights on my mechanical scales and then on the bluetooth scales. The bluetooth scales wasn't always on point, but overall it was fairly accurate. It decided the same bag of flour weighed different amounts between seconds of being tested, It also failed to give me BMI feedback a couple of times.
The app for the scales is really bad. It functions well enough and can sync my data to the free cloud storage included, but the design and navigation is incredibly outdated. Checking the app details, it hasn't been updated since April 2015. It is in dire need of a Material update.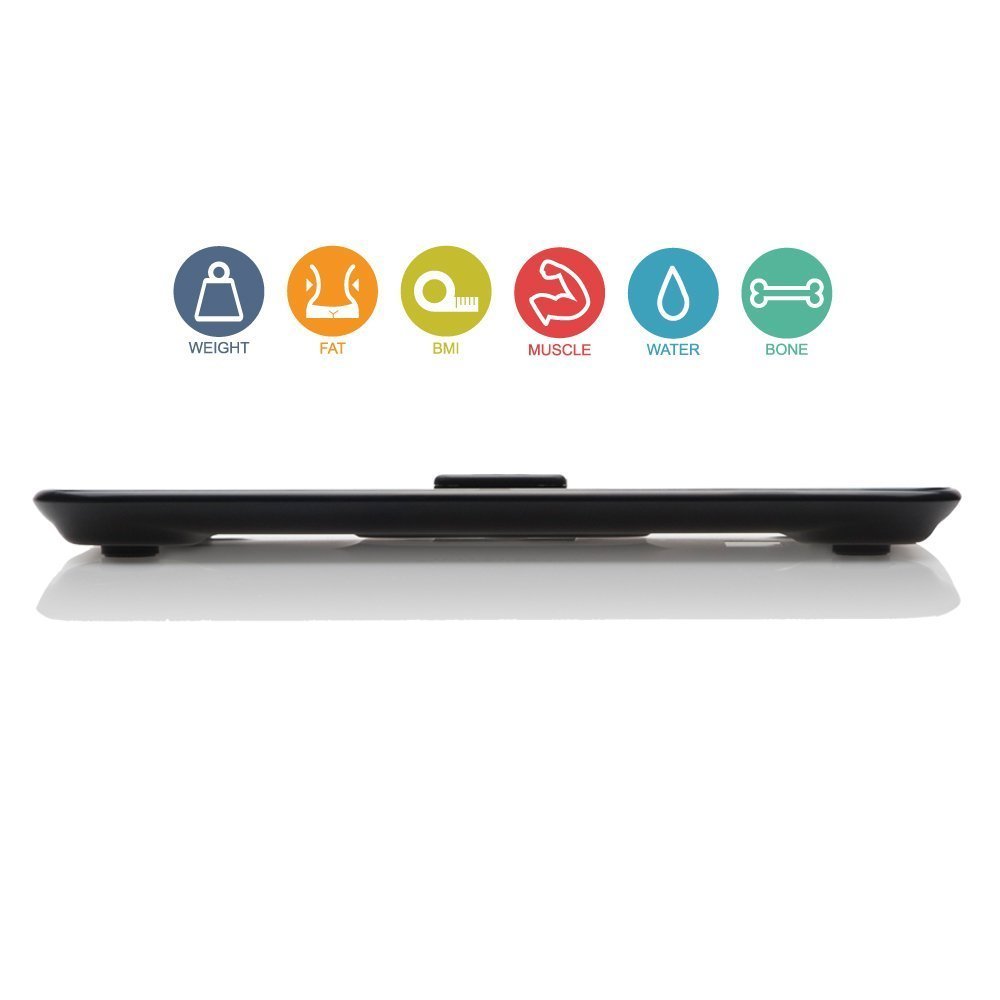 The scale I got is a cool black, and features the BlueAnatomy logo on a raised silver square. The display is large and easy to read, even without my glasses on. The height of the scales is quite low, so it's easy to slide and store anywhere in the house.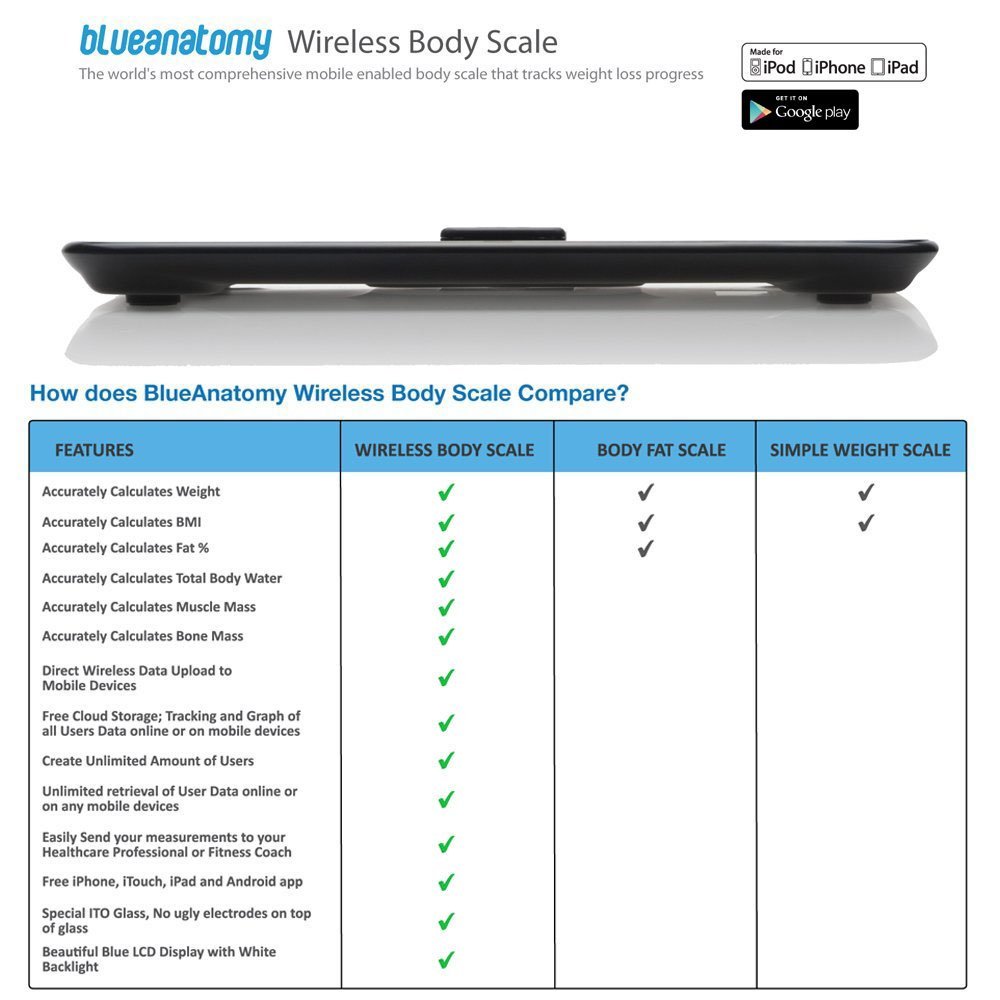 The BlueAnatomy Wireless Body Scale is an accurate and consistent weighing device for the bathroom, but maybe not as accurate as my old mechanical scale. Coming in at under £80, this scale offers helpful weight loss features, that should help you get into shape.
eustore.blueanatomy.com/product/wireless-body-scale/