Braun Series 9 Shaver Review
I never knew such a shaver existed, but Braun offers a top of the line shaver, the Series 9. This is in a totally different league and is for the CEO or MD of a business. The whole thing is self cleaning, comes with a case and stand. It also wins an award for the best looking shaver I have ever used.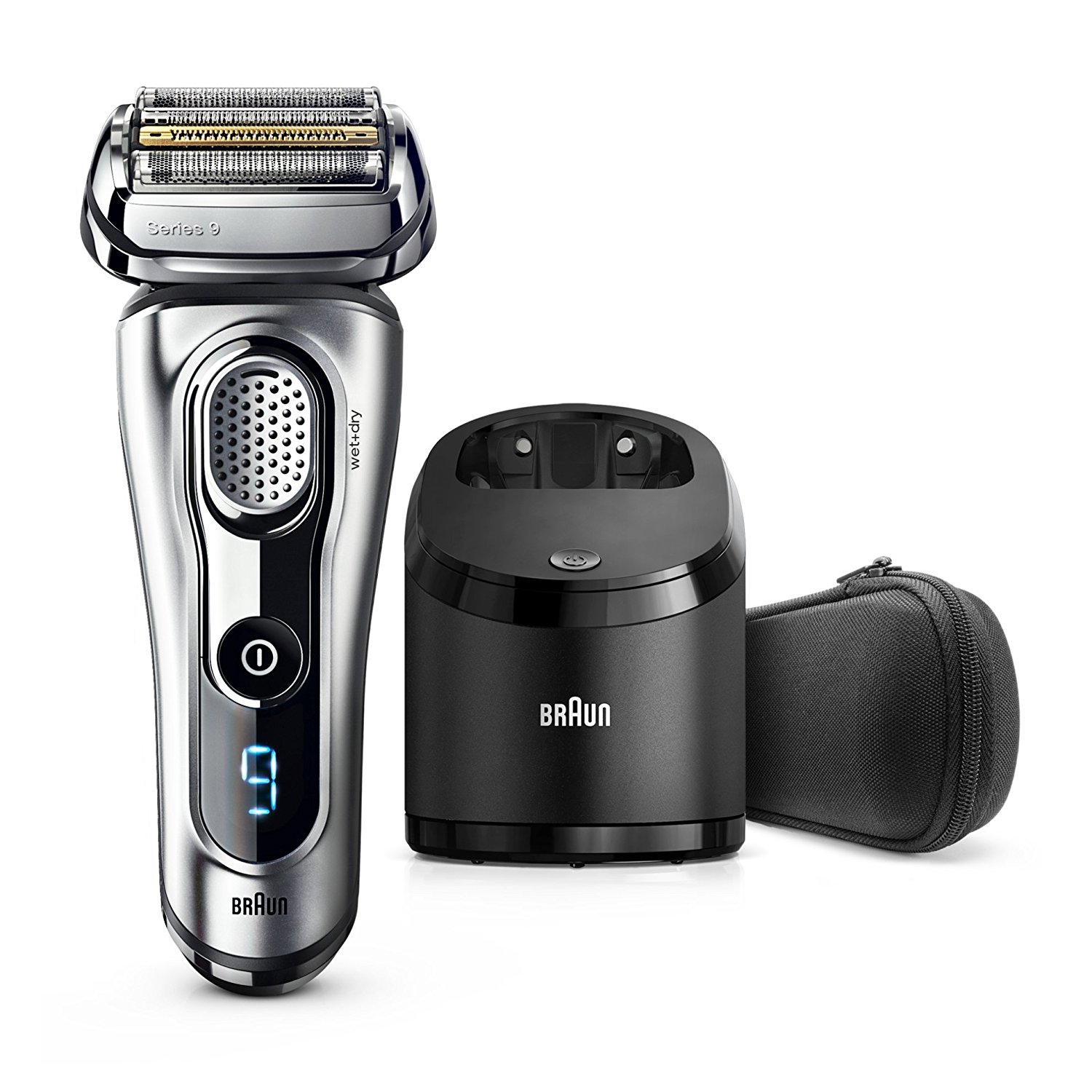 The look of the Series 9 is the first thing people will notice. It looks like something out of Transformers, and feels incredibly good in the hand. I was worried it would feel heavy, but it is perfectly balanced for my needs.
There is an LED display on the front, which is used to show remaining battery and if it needs to be cleaned. The display is so integrated that I hardly noticed it, until it was powered on or charging. Then the blue information appears.
The Series 9's head is made from four cutting elements. These are:
Two blades on the edges that are hidden beneath foils
A "direct & cut" trimmer
A "hyperlift & cut" trimmer
A "protective skinguard"
The "direct & cut" trimmer straightens and slices any hairs growing in different directions, the "hyperlift & cut" trimmer,lifts and slices flat-lying hairs. The skinguard is used to help smooth the areas for an irritation free shave. The head can move in 10 different directions, which means it can reach hard to reach areas of the face, which other shavers may miss.
The Series 9 boasts sonic technology, which means the head will vibrate side to side at around 40,000 times ps, which means the head has a 4 direction vibration, which allows for a better shave. This chewed through my hair like no other razor I have used before.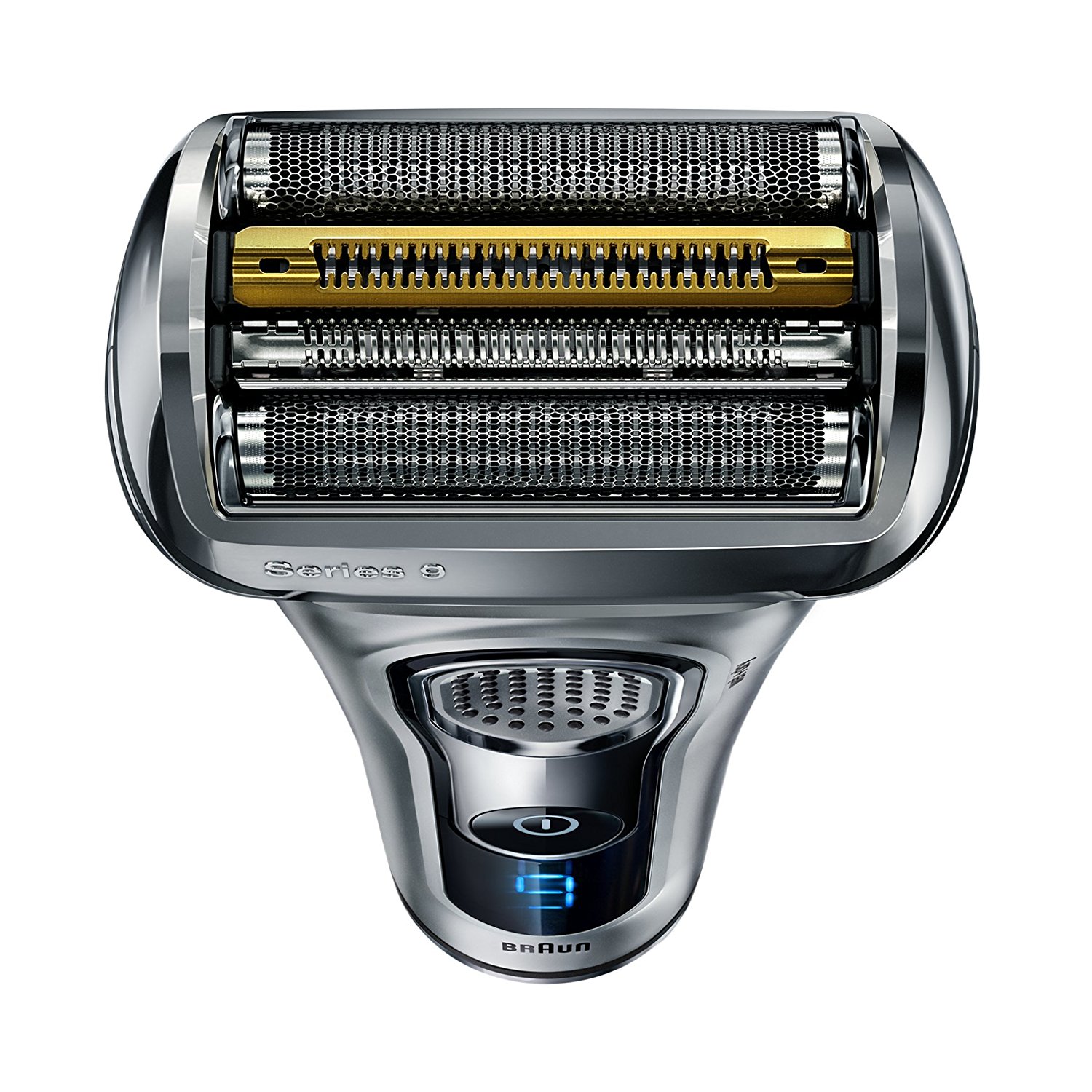 Other than the design, the big feature for the Series 9 is Braun's Clean & Charge Station, which can clean and lubricate the shaver. This is an excellent addition and means that keeping on top of the maintenance for this is easy to do.
Though I was a little unimpressed by the docks design. Its a plain black affair, with the cleaning cartridge going into the back.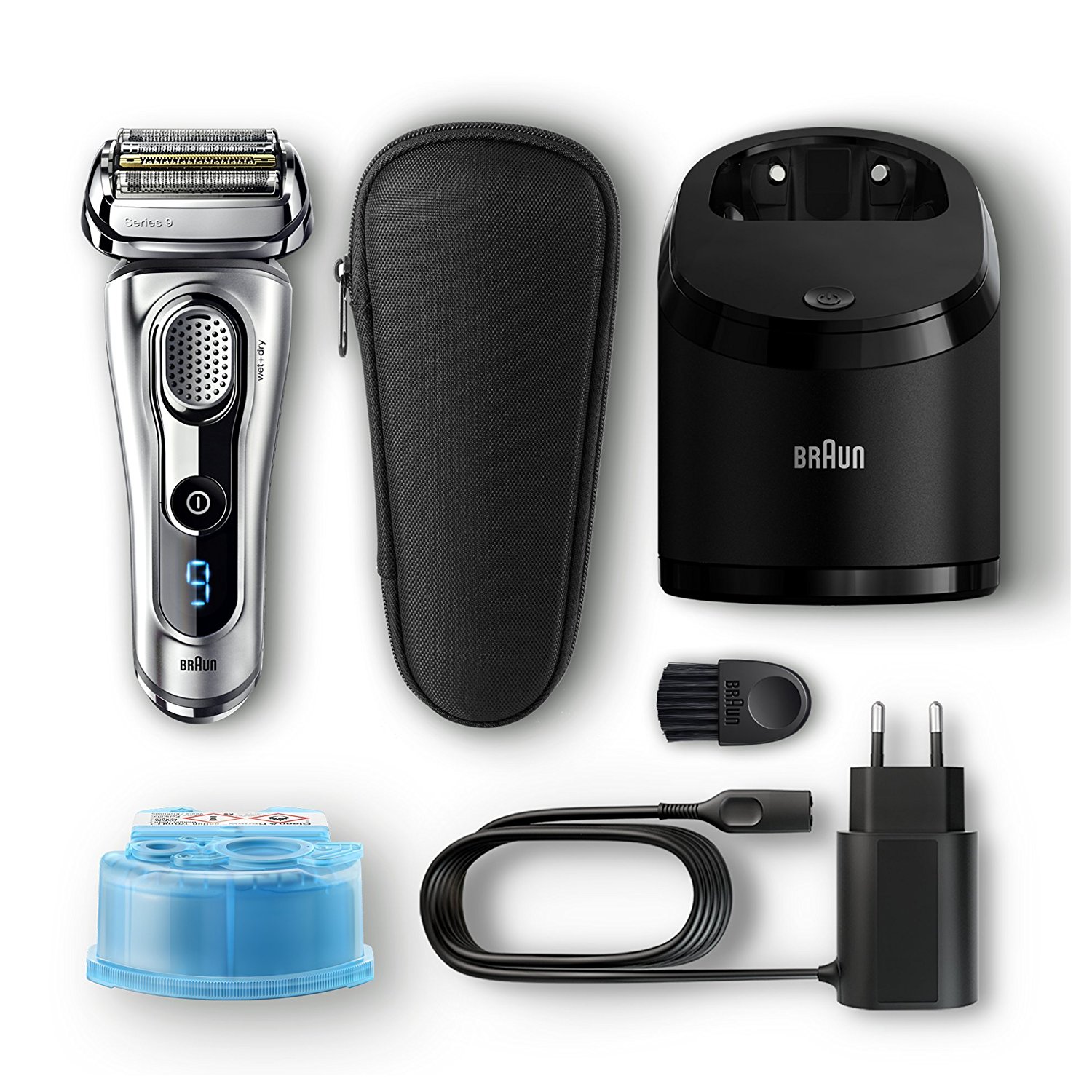 Now for the price, £159.99. This is the most expensive shaver I have ever used, it's definitely a premium product. It offers the best shave I have had in a long time.
amazon.co.uk/d/Electric-Shavers/Braun-9290cc-Electric-Shaver-Station-Rechargeable-Cordless/B01IN8LCHU