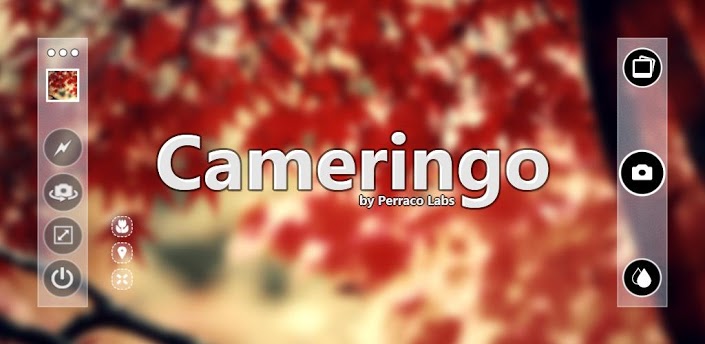 Cameringo – Review
Cameringo is another photo filter app, but with some features that help set it apart from the others. One thing to note, is that Cameringo isn't an instagram clone, they have been very smart and decided to go their own way and create a new interface. This doesn't bog you down in social features, it is purely focused on making it easy to apply filters to images and take photos.
You can go too crazy on the interface for a camera app, otherwise it becomes too complicated and people will find it difficult to use. Cameringo has a very clean layout, with buttons in all the obvious places and transparent bars so you don't lose the full size of your screen. You get the shutter key on the right, with a gallery button above it and a filter selector below. The gallery button provides a preview of the last few shots and a button to the default Android gallery. On the left side you get an array of quick settings including flash, and switch to front facing camera.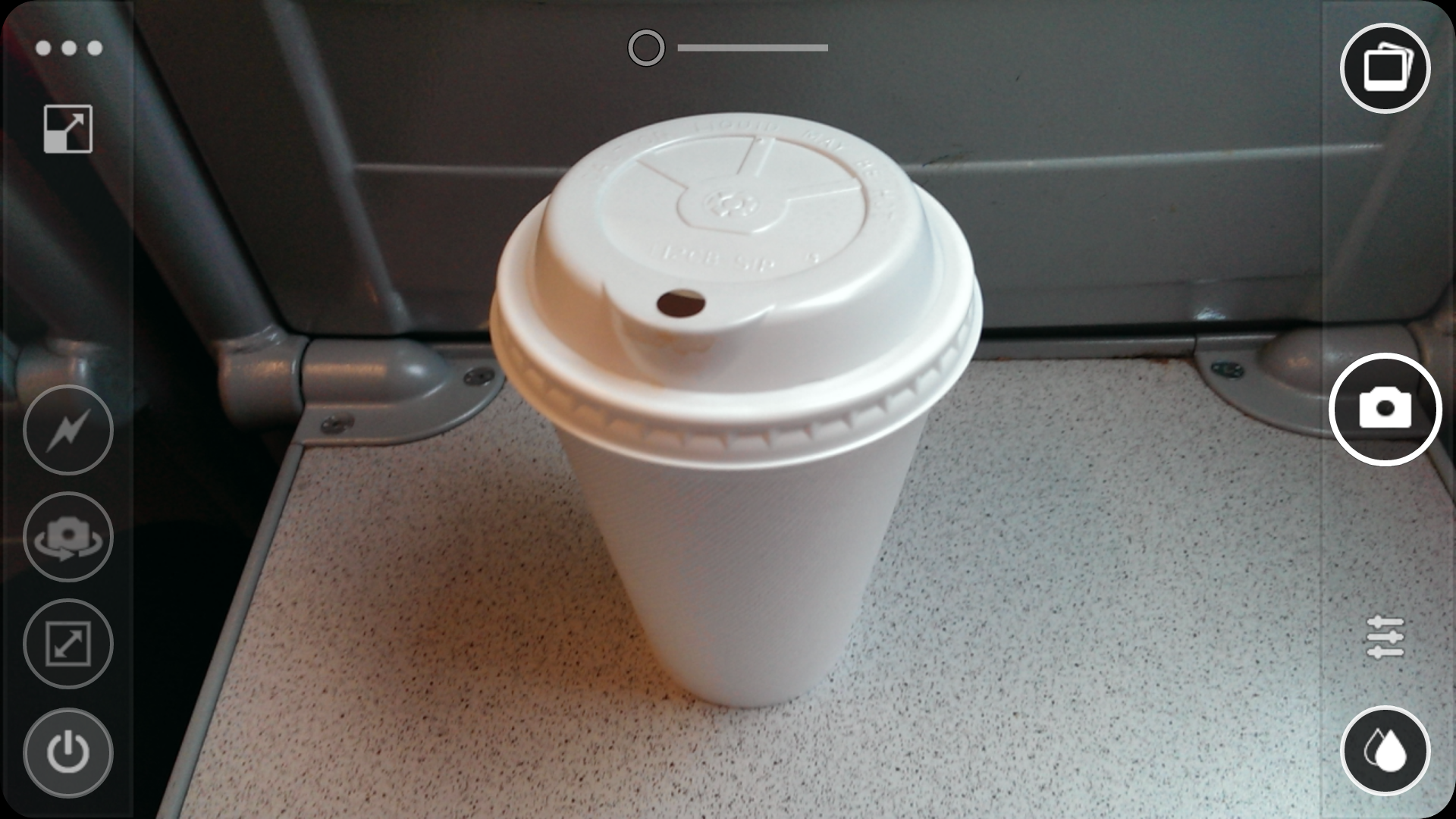 There is a massive list of filters to choose from. You get the option to scroll through a list, seeing 5 filters at each time. You get the option to see a live preview of how the filter will look, I also found the option to have a before and after live preview too. This was great as it made it easier for me to take the photo. You can apply filters to images after they have been taken, but to be honest this is not something I would normally do. When you go for an app like this, you want it to be live.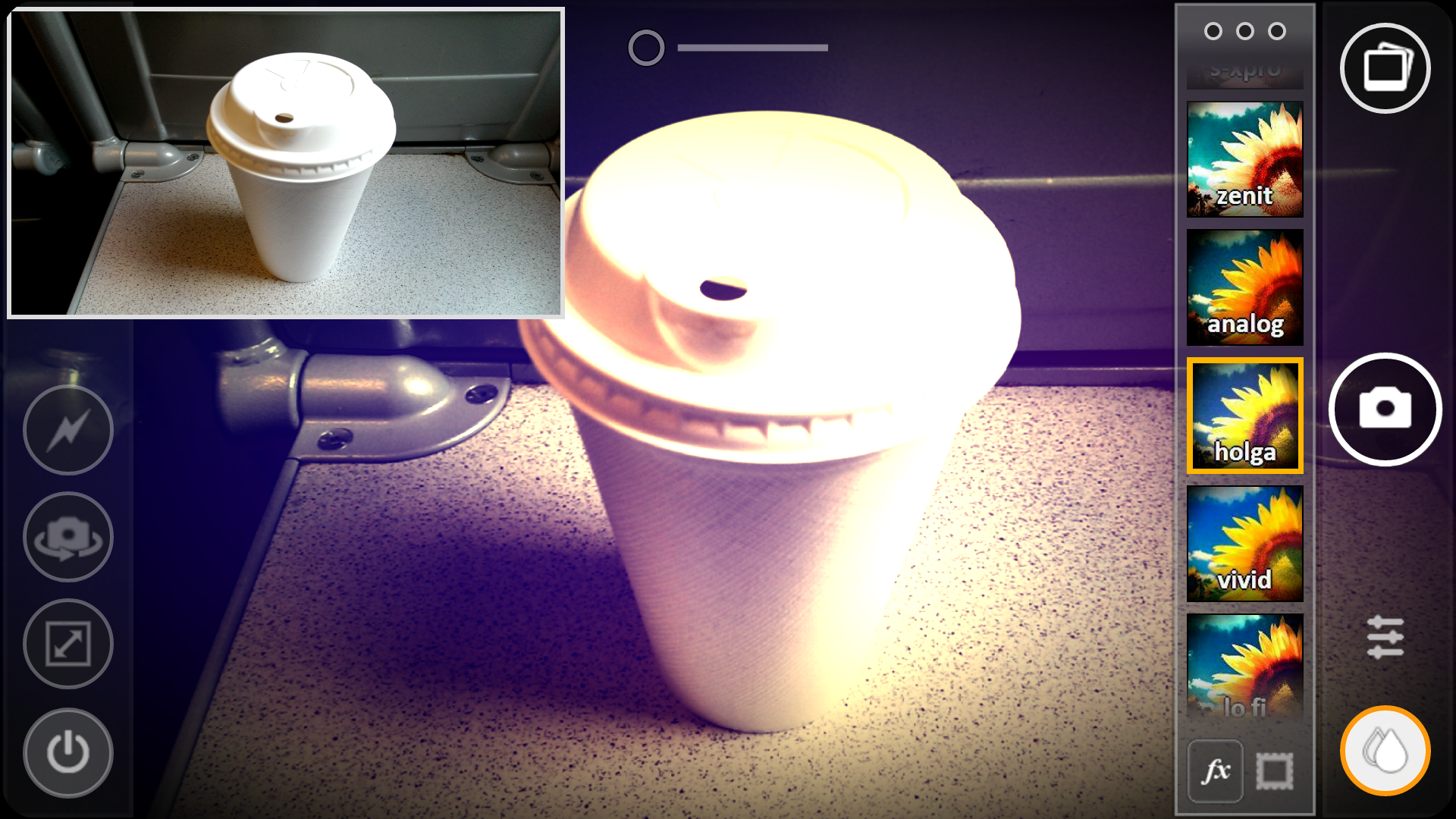 When you take a photo, you are provided a preview as well as options to discard it, share it or move back to capture mode. One feature not found in other apps is that you get a preview of the last image in the corner of the interface. I have read that it was put in there to make similar looking photos, if you wanted to make two look similar.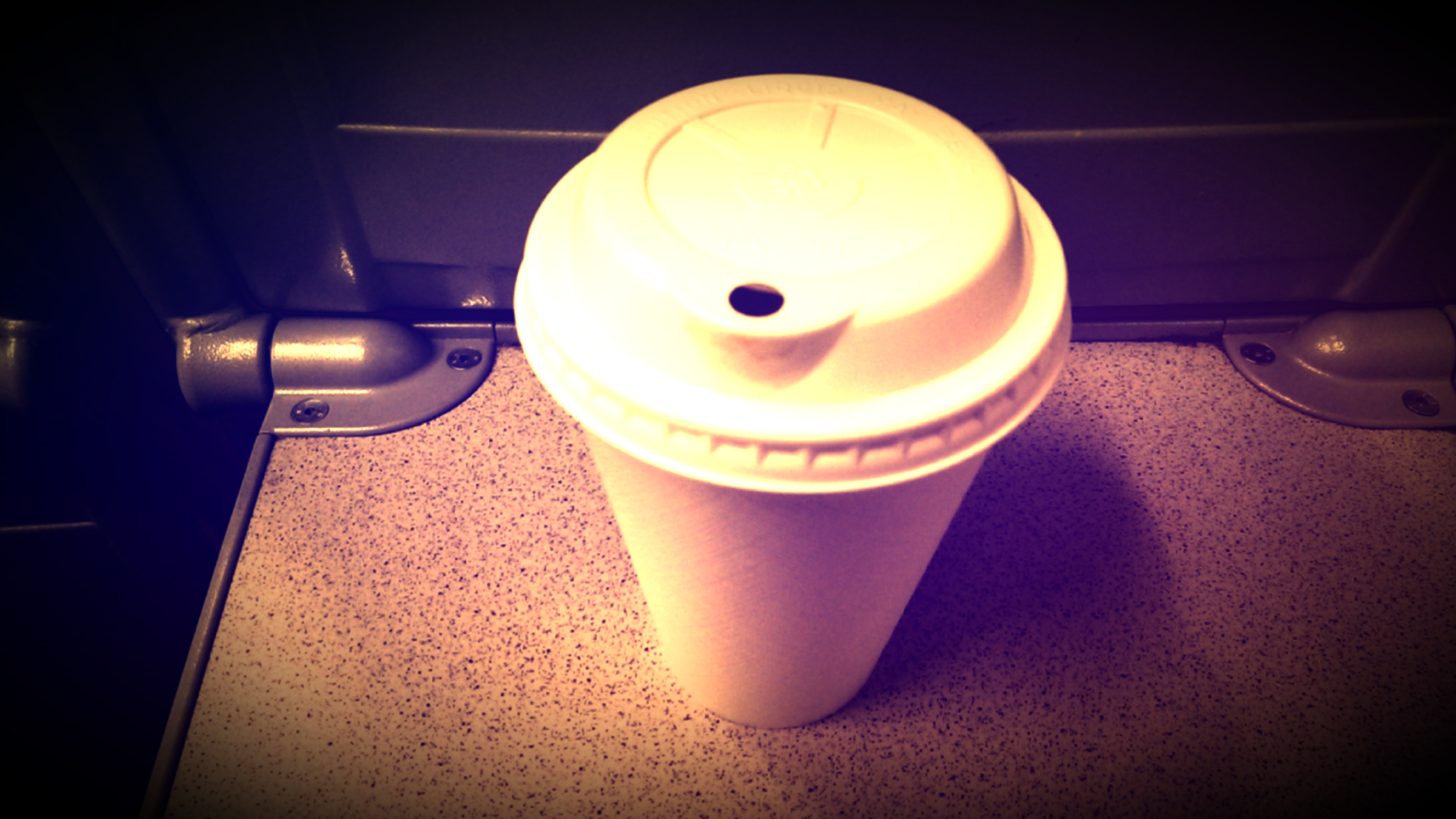 The sharing option is done quite well, its not too overpowering and does link in with all the standard social options. I had read that there was an issue with the image not coming across, but having tested it I couldn't see that issue at all.   This is a very fun app to have, and also I just love the interface and the way it all works. The app is currently on the Play Store for £2, which is a high price tag than other apps. But this is the first one that actually remains installed on my phone.
Download the app below: