● Introduction to the Canon LiDE220
The Canon LiDE220 is an ideal scanner for today's artists, publishers and media managers. This computer peripheral allows you to enjoy high quality scans of documents and images as well. It is especially developed for artists. The Canon LiDE220 scanner implements high quality pixel management so as to deliver true to life scanning capability. By using this scanner, artists can avoid having to visit cyber cafes, libraries or printing shops to get digital versions of their artwork. This prevents them from sacrificing the quality of their pieces. Investing in a Canon LiDE220 scanner is a great step towards higher quality scans. Here is a comprehensive Canon LiDE220 Review exploring its features and benefits.
• Features of the Canon LiDE220
◦ Ergonomic styling
 From the first glance, the Canon LiDE220 impresses with its fantastic flatbed structure. Its case is curvaceous and styles to enhance ergonomics. Featuring a black matte surface, its lid is designed to combine strength and beauty.
 The scanner also has a set of tactile EZ buttons placed on the front section of the unit. They enable you to complete activities such as copying, flipping, sending and even automatic scanning at the push of a button. The buttons are fitted with backlight LED. This enables you to spot and use them even in low light conditions. The scanner has a firm base and a glossy border indicating where to place the images or documents that you intend to scan.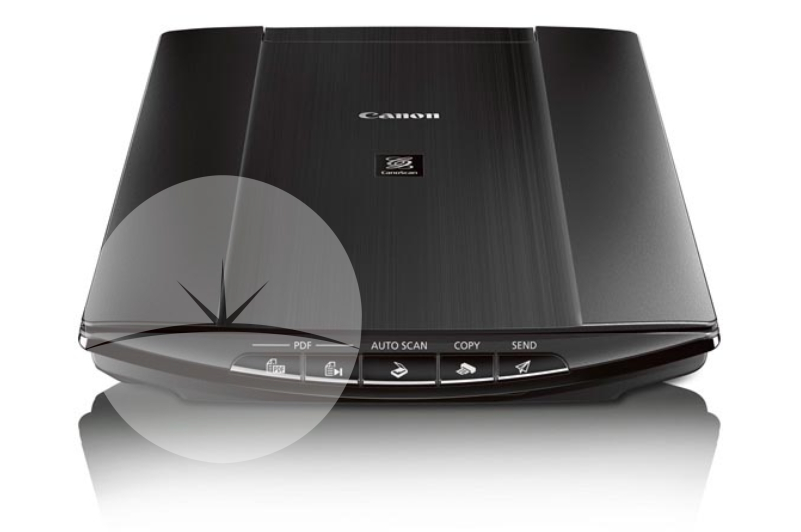 ◦ Special facilities
√ Send to Cloud
 The Canon LiDE220 scanner has some specialized built-in facilities. One of these is Send to Cloud. This facility enables you to upload the images which you have scanned directly into Cloud Services. Examples of such are Dropbox and Evernote.
 √ Auto Scan Mode
 This scanner also has an Auto Scan Mode. This feature adjusts the scanner's internal settings automatically after detecting the material which you intend to scan. This saves you the time and effort which you would have had to implement in this effort.
 √ Auto Document Fix
 This is a fantastic feature for artists and publishers. The Canon LiDE220 scanner activates Auto Document Fix to employ area-by-area correction. This allows you to create scans that are easy to view and beautiful as well.
 √ Versatile compatibility
 The Canon LiDE220 scanner is compatible with many types of operating systems. Examples of thse are all versions of Windows from 5 to the latest one. It is also compatible with Mac 5 to the latest version of OS X. The scanner is not yet compatible with Linux.
 √ High resolution
 The Canon LiDE220 scanner achieves a very high scanning resolution. It is capable of attaining a resolution of 4800 x 4800 dots per inch (dpi). This level of resolution enables you to view a colour depth of 48 bits. The machine uses the latest generation Contact Image Sensor (CIS). It also uses a 3-color LED light source. With this combination, you can capture more than 281 trillion colors with this flatbed scanner. It also enables you to achieve 19,200 x 19,200 software enhanced, interpolated scans. The scanner can support documents of a maximum size of 8.5 inches by 11.7 inches.
 √ High speed scanning
 The Canon LiDE220 scanner is supremely effective due to its speed. It can capture an image and send a letter size scan to any recipient of your choice in less than 10 seconds. This allows the unit to perform extreme high speed scanning for you.
 √ The advanced Z-lid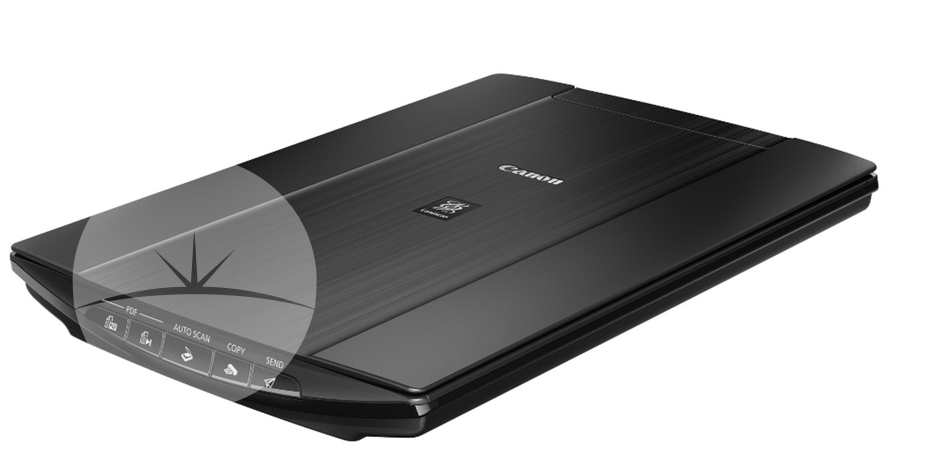 This is a one of a kind, proprietary technology embedded in the Canon LiDE220 scanner. The machine contains advanced Z-lid expansion capability. This feature normally lifts up by 1 inch automatically so that it can scan large components such as thick documents, personal notebooks and thick paintings. This ensures that you can still capture thick material with crystal clear clarity without compromising the structure of the scanner.
 √ USB compatibility
 The Canon LiDE220 scanner is built to ensure maximum connectivity. It has a high speed USB connector port. You can use it to save scans directly into USB pen drives. You can also use it to connect the scanner to a PC for rapid scan transfer. In this way, the USB port is versatile and can support multiple types of devices.
●Verdict
 The Canon LiDE220 scanner is ideal for use in the office, art studio, photography studio and publishing room. It's made several "Best of" lists, include SecretAsianMan's Best Scanners for Artwork list. As pointed out in this Canon LiDE220 Review, it is stylish, versatile and most importantly, powerful. You can get this amazing scanner for $399.00. It can help you to capture photos, art or documents in vivid, digital clarity