Carved Traveller Case for the S6 Edge Review
I love wood with tech. The merging of nature and technology always looks really good, the guys over at Carved feel the same way and hand make some of the best, most unique cases for phones I have ever seen.
The Traveler Case is a black plastic shell with different kinds of wooden backs. The plastic is flexible, which makes it easy to make it fit on my S6 Edge. The sides of the case features covered buttons, that protect the phones naked buttons, these are relatively easy to press, but I found them at times difficult to press. The sides of the case also feature a rough texture to giving it a greater grip.
The bottom of the case features cutouts for the microUSB connector and the 3.5mm headphone jack. Having had issues with bulky cutouts on other cases, I was happy to see the headphone cutout is shallow enough to allow use with various headphone connectors.
The back of the Traveler features the key feature of the case, a wooden sheet. This comes in various types, including a collection of unique cuts, that once bought, you can't buy again. The sheet is positioned in the middle of the case, with that black rubber surrounding it. This is the biggest problem with this case, the transition from wood to plastic. I find it lowers the overall look of that wooden cutout.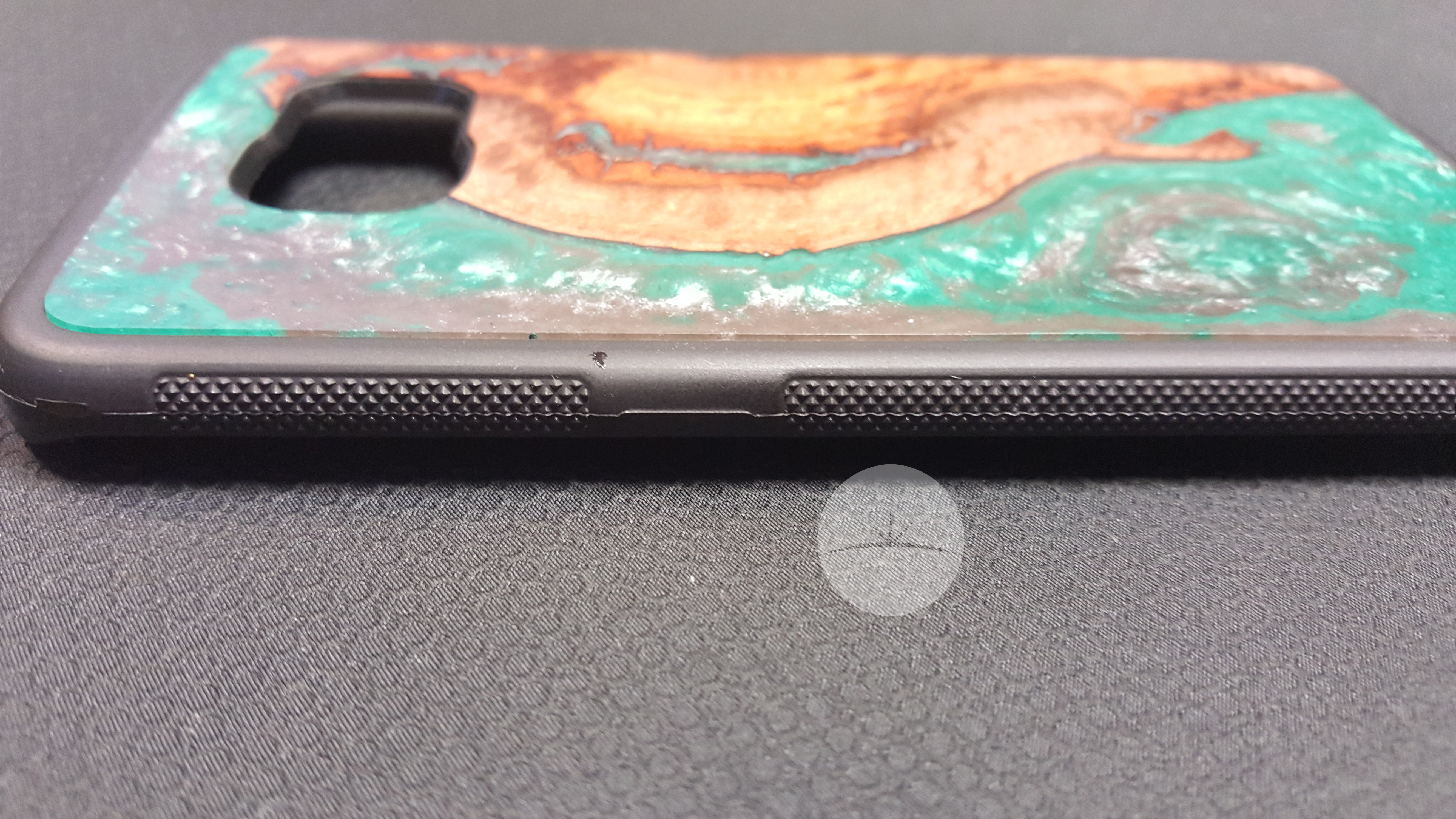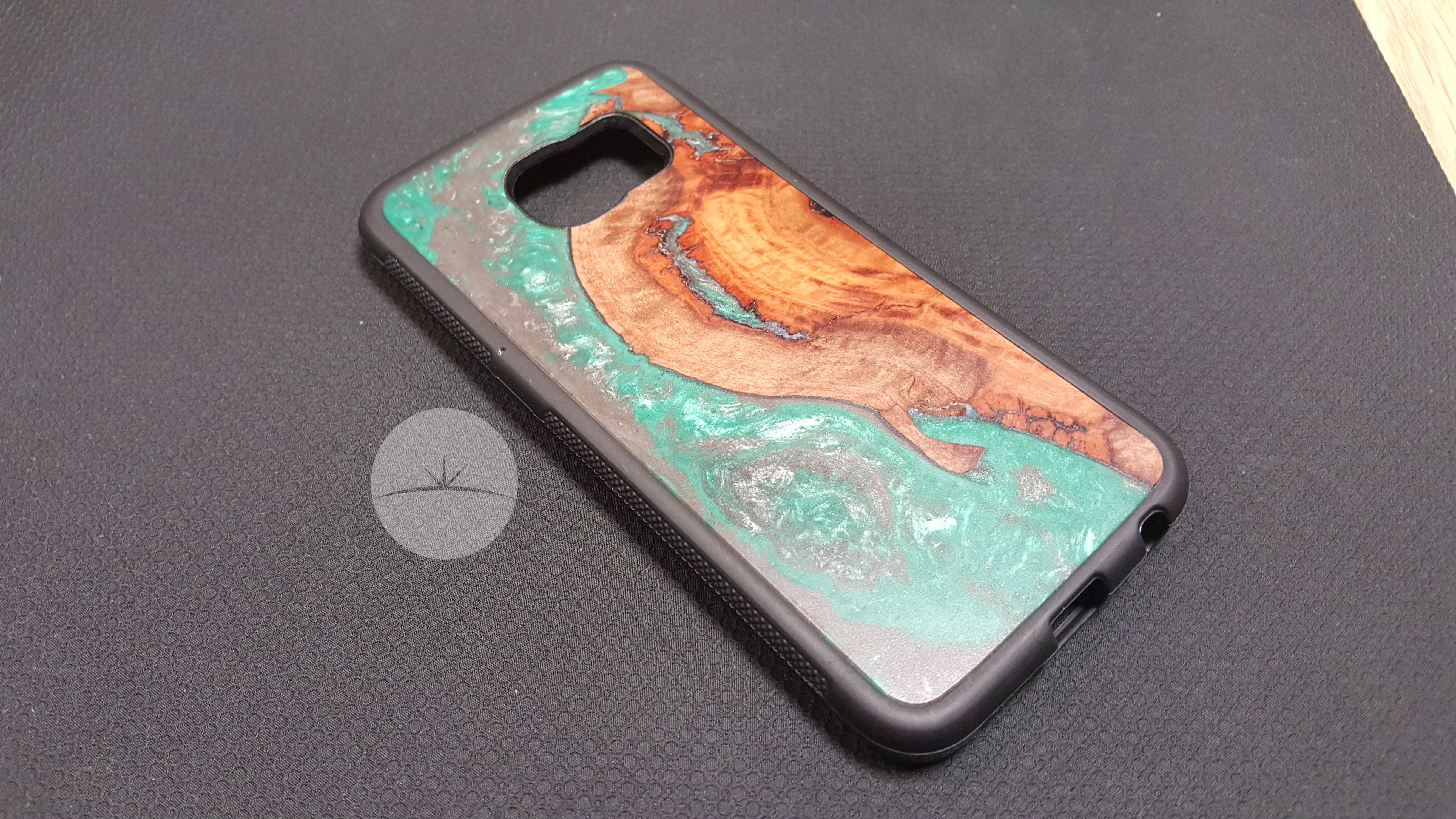 The Traveler case works really well as a case. There isn't much bulk, so picking up the S6 Edge isn't much trouble. The grips on the sides offer a nice addition, and stops the phone slipping out my hands.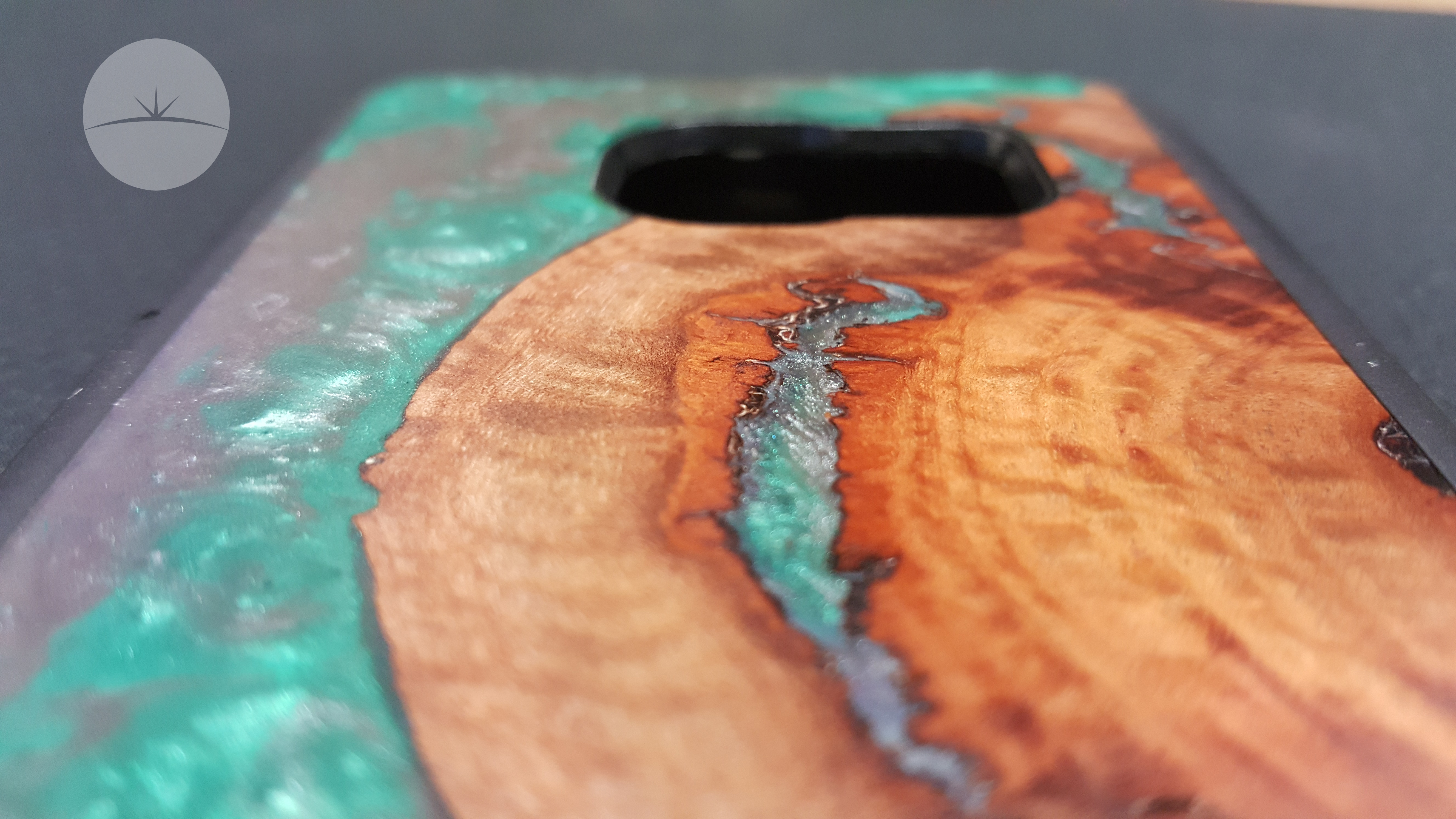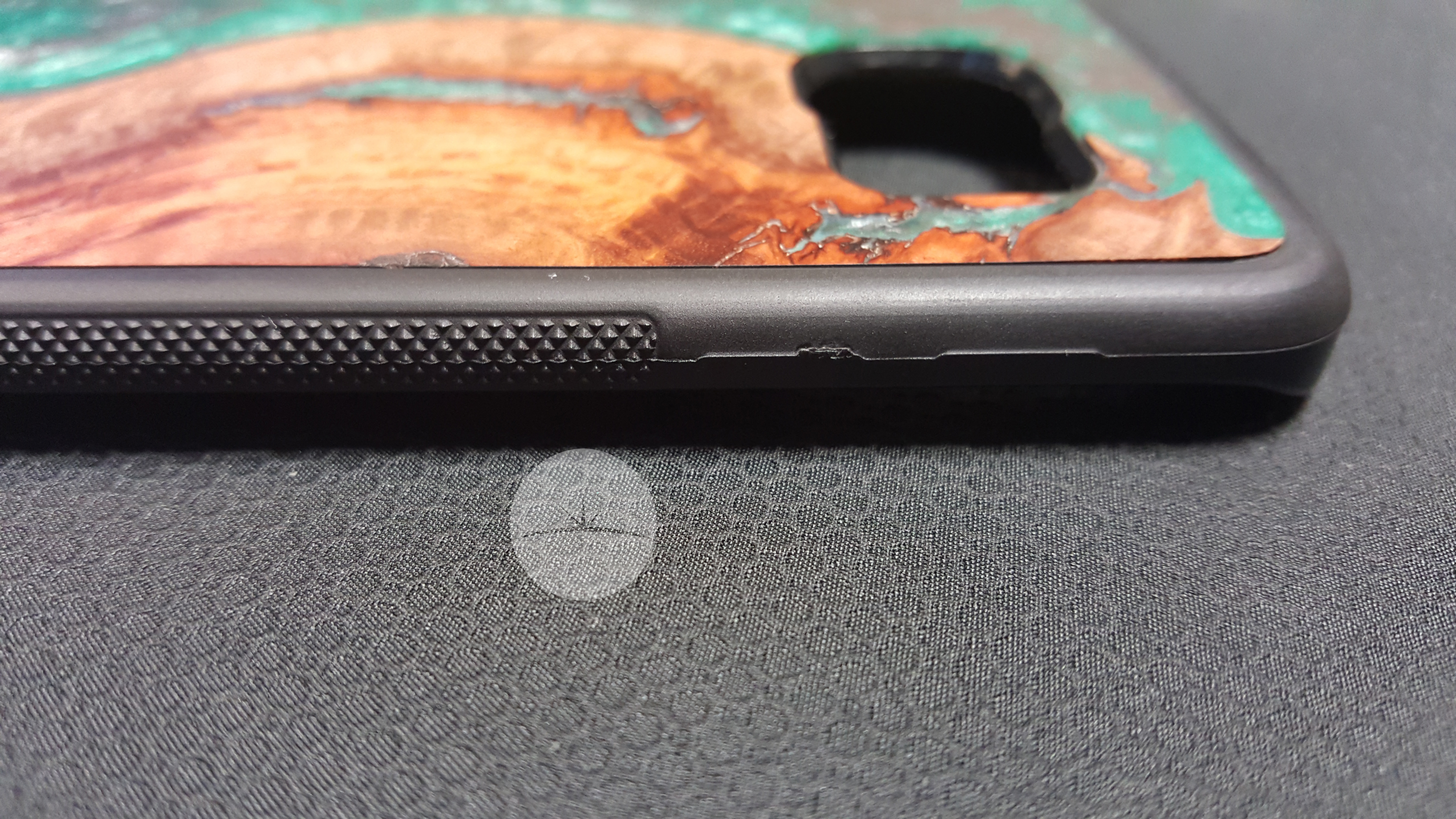 This is a tough decision for me, as the case functions 100% as a case. It's not bulky and is grippy in the right places. But the transition from wood to plastic, is too harsh and takes away from the look of the case. But that wood design is fantastic, looks great and when you get a unique cut gives it a huge advantage. The cases start from around $24.
carved.com/shop/samsung-galaxy-s6-edge