It is paramount to know at this rate in casino gambling, spinning roulette or playing slot games do not reflect the future. Real money video games are what constitute a significant aspect of tomorrow when considering online casino gambling. 
There is now a trend of some new kind of online casinos with the names Dunder, Casumo, and Rizk, which are now substituting loyalty plans for wheels of fortune, and player journeys. It adopts the use of leader-boards that give gamblers the room to gamble against each other. Betting on e-sport is now a huge thing. It is becoming more evident that games with cards such as Poker and Blackjack no longer hold the appeal they once had. The younger generations now prefer X-boxes, and PlayStation as it represents the fast emerging trend of iGaming. 
Casinos are now designing real money video games that give you the room to gamble through your ability to play. Several of these games are currently in brick and mortar casinos in Atlantic City. Such is expected that it would not take long before they successfully transit into online casinos.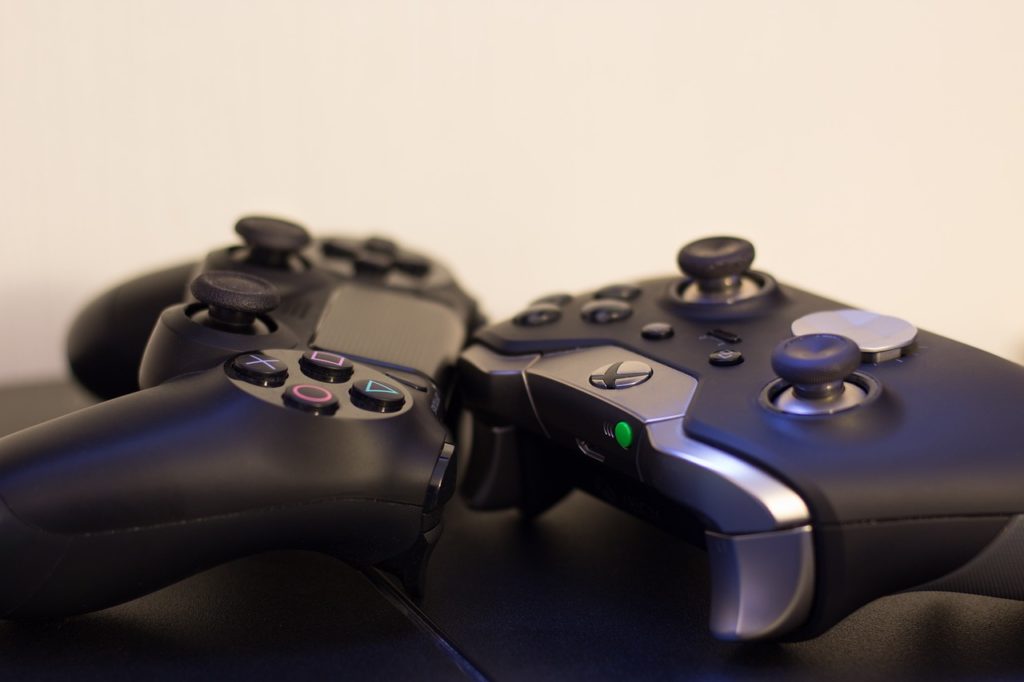 Image Source
Who takes the forefront?
The evolution of the real money video game gambling is fully championed by two companies that have their base in the US currently. They are Gamblit and GameCo Gaming. These two young companies have introduced some exciting titles already, which would allow the players to gamble based on the result of games. The level of skillfulness of a player would directly have an impact on the extent to which they win or lose. In the year 2016, US legislators decided to legalize gambling based on skills which means you can now visit some Atlantic City casinos to put your gaming skills to the test, while still making money from it.
How did it revolve?
Danger Arena is an example of one of these games, and GameCo developed it. The game has gameplay where you get rewards for the number of robots you can shoot and kill within a stipulated time. GameCo has also modeled a basketball game which features a lot of exciting side attractions. Gamblit and PikPok have also collaborated to release games that are sophisticated such as Breakneck, and Zombie shoot-em-up as well. Games like this are jawbreaking and very intriguing for players to try out.
Real money video games
You should know that casinos don't offer players games to the end that they would lose their money. What this means is that although the skills of the player determine the outcome of the games, the casino is still aimed at making profits anyway. 
The games have been programmed to provide returns of about 90% to prospective players, which is close to what you would enjoy from a land-based slot machine, as available on the web. Because of this, sometimes when a skilled player plays fantastically well, he/she would still not win. For instance, using the Danger Arena Game as a case study, where you are required to kill six robots to make back your money, there are instances where the game would not feature that number of robots, thus making it impossible for you to win. 
This might make it look like it's unfair, but really, it just reflects how Blackjack operates, where you sometimes get dealt cards that make winning very much unlikely and impossible.
Where can you play?
Most of the real money video games mentioned above can be found in New Jersey and Nevada, and you can still access some online. The fact that these games have been successfully launched in land-based casinos further necessitates the introduction of online versions.
Conclusion
One thing you need to set your sights on is the fact that video gaming would soon become an actualized reality. You would quickly be able to show off your skillset from your smartphone, laptop, or iPad. These ideas are fast becoming transformed into realities now, and you definitely would not want to be left out of the thrill and enjoyment that comes with it.