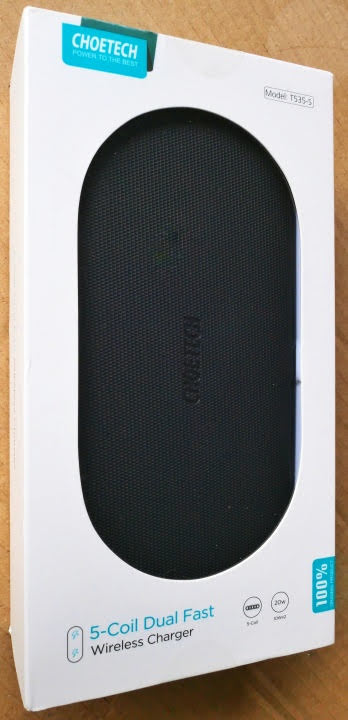 So far wireless charging has always been a solitary affair, but thanks to Choetech you can now share your charging pad with a loved one. Their new T535-S pad can recharge two Qi compatible phones at the same time.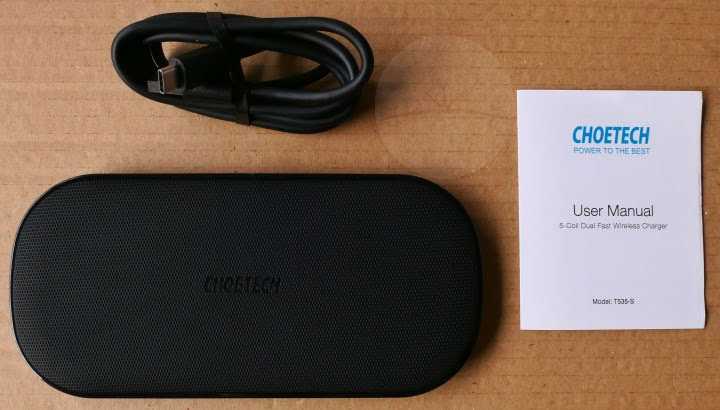 To get this oblong-shaped charging pad connected to your USB power source you get a USB Type-C cable that connects to a port at the back. The pad has been designed to prevent slippage with grippy PU leather on top and a black plastic base with rubberised feet. Everything seems well made from durable materials.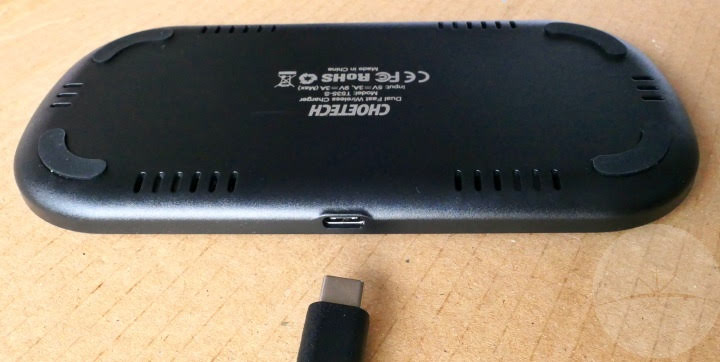 T535-S has no less than 5 charging coils inside which is a big advantage over many Qi chargers. Not only does this improve charging efficiency but it means you don't need to be that fussy about the position of your phone – it charges pretty much anywhere you leave it on the pad. A green LED indicator also lights at the front to let you know it's charging.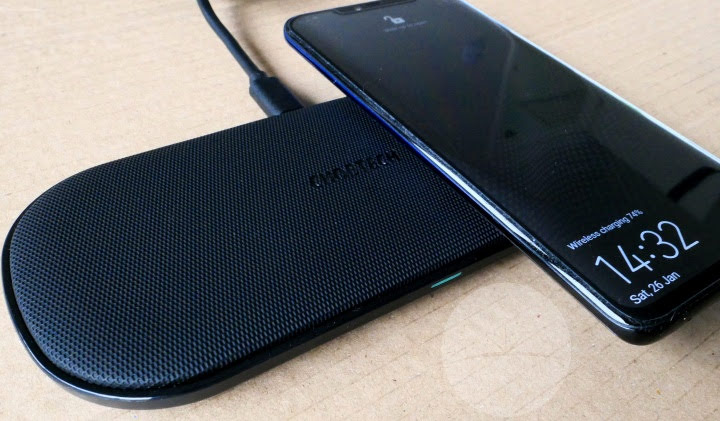 When connected to a QC 3.0 wall charger, this pad also supports the fast wireless charging protocols available on recent high-end Samsung (10W) and Apple (7.5W) phones. Other models automatically get the Qi standard 5W charge. T535-S can share up to 20W between two phones so charging together doesn't impact charging speed.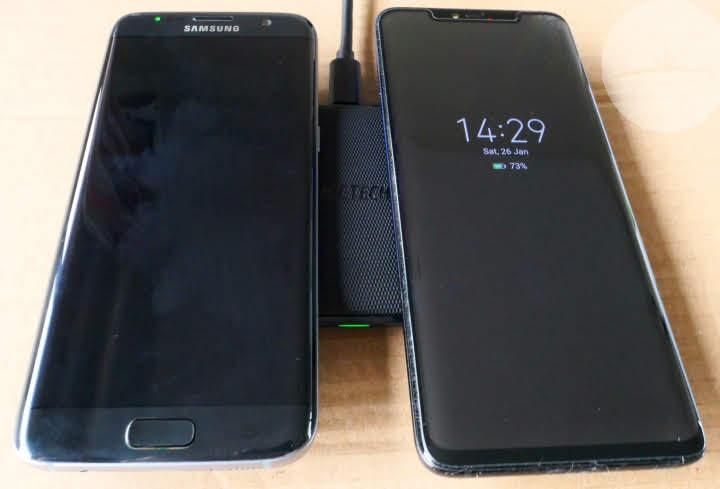 This charger performed flawlessly for me, quickly charging one or two phones conveniently and with no issues. At just under $40, Choetech have created a great alternative to buying and wiring two separate chargers to your desk or night-stand. If you're looking for the ideal Valentine's gift to share with the phone lover in your life then check out the link below for more details…