Cooper Cooler Rapid Drink Chiller Review
I love an ice cold beer, but sometimes there just isn't enough room in the fridge, or you've bought a new pack and haven't had time to cool them. This is a common predicament for me, and such I jumped at the chance to try out the Cooper Cooler. This can drop a can at 25 degrees to 6 degrees below in 1 minute, it can even do that with a bottle of wine in 3 minutes.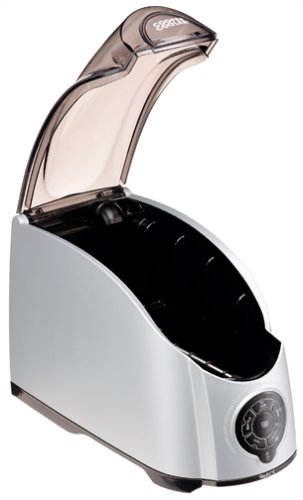 Having the Cooper Cooler at a party is a massive life saver, and can save those warm drinks from getting too hot. In the hand the whole thing does feel a bit cheap and plasticky, but man does this thing work. Simply dump two trays of ice in the bottom, insert the can and close the lid. Then you just just pick the option on the front.
The whole can is then spun on wheels and washed in the ice cold water. I was half expecting the can to explode when opened, but there was no foam. It looks like due to the can being rotated, means it won't fizz up and just get cold.
The same process worked with a bottle of wine, except the Cooper Cooler branded front can be removed, in order to take the full size bottle.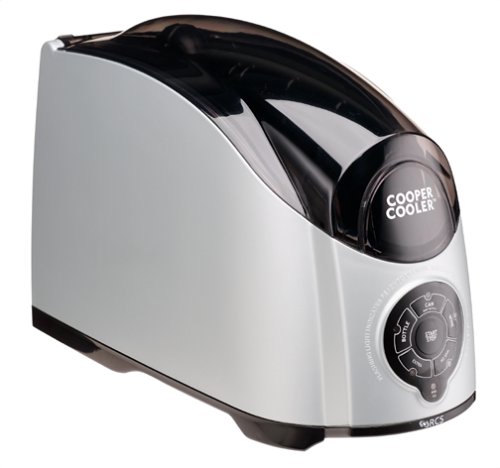 This works exactly like is stated, I put a can of room temp beer in and selected can, and in a min it was cooled. I did then do it again, to try and get the temperature even lower, and that worked. The advantage is, you can keep re-cooling and you'll still be faster then putting it in the fridge for a couple of hours.
One or two negatives, were that you'd obviously need to have ice to hand. So it becomes less spur of the moment, as you need to make sure you have enough ice cubes to fill it. Also I found the blades that rotate the beverages can cause issues to wine labels.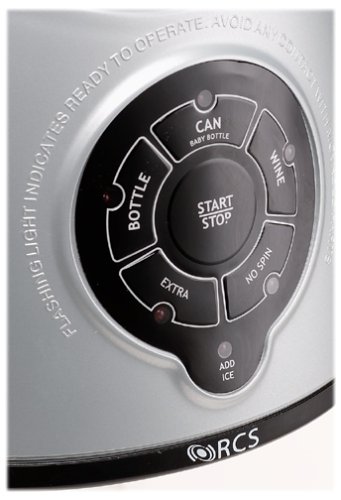 You can pick this up for around £80, and use it when needed. Though this won't replace the toaster or kettle, it works much like a condom. I'd rather have it and not need it, then not have it and need it. This has already saved me 4 times since having it, especially in the long summer we had in the UK.