CordCruncher – Review
What are the two major problem every gadget user has, battery running out and headphones getting tangled. The issue being that when you try to untangle them you tend to get frustrated and you run the risk of damaging your headphones. What the human race needs is a set of headphones that don't get tangled and at an affordable price. Both of these points are covered by the CordCruncher headphones.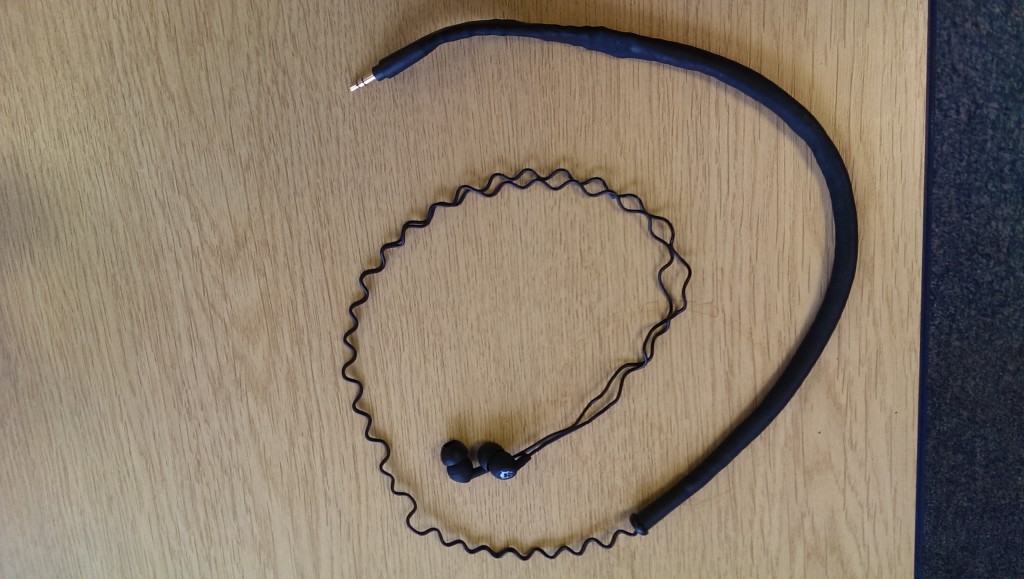 When I rushed to get these out of the box, I noticed the rubber sleeve that encased the headphones. This did make me think that surely they can't be that long, but this is the CordCruncher charm. It keeps the headphone folded inside the sleeve, meaning they are unable to get tangled. It took a couple of tries (and a video) to learn how to "crunch" them properly without breaking it.
But the system is great and the protective sleeve is very durable, you actually have to pull the headphones from it. Always be careful when doing this, but I found it very easy after a while. There is a handy instruction guide that shows you what NOT to do on one side and what TO do on the other. To break it down simply, you hold the plastic headpiece that is at each end of the cord cruncher firmly. Then you extend the cord cruncher horizontally so that the wires are going to have no trouble moving laterally. You then pull at the speaker heads and the wires easily eject themselves. I did have to read the instructions a couple of times, and watch the video mentioned previously.
When you have finished listening to Fish sing about lavender, you sort of follow the process in reverse. You hold both ends as before and horizontally as before. Only this time, you pull back on the mini-jack end to retract the wires back into the sleeve. This does tend to take a couple of tugs, but it gets in there in the end.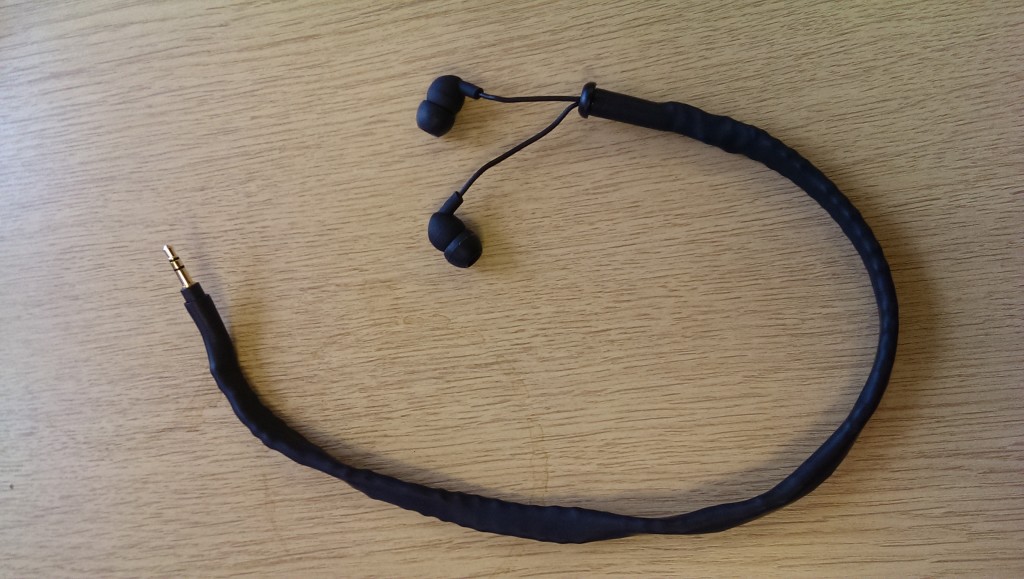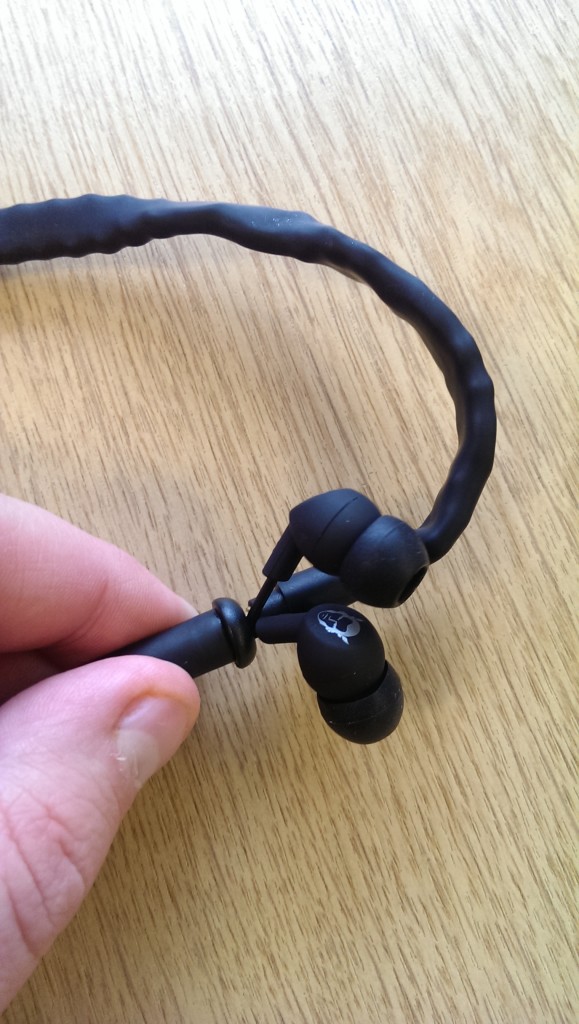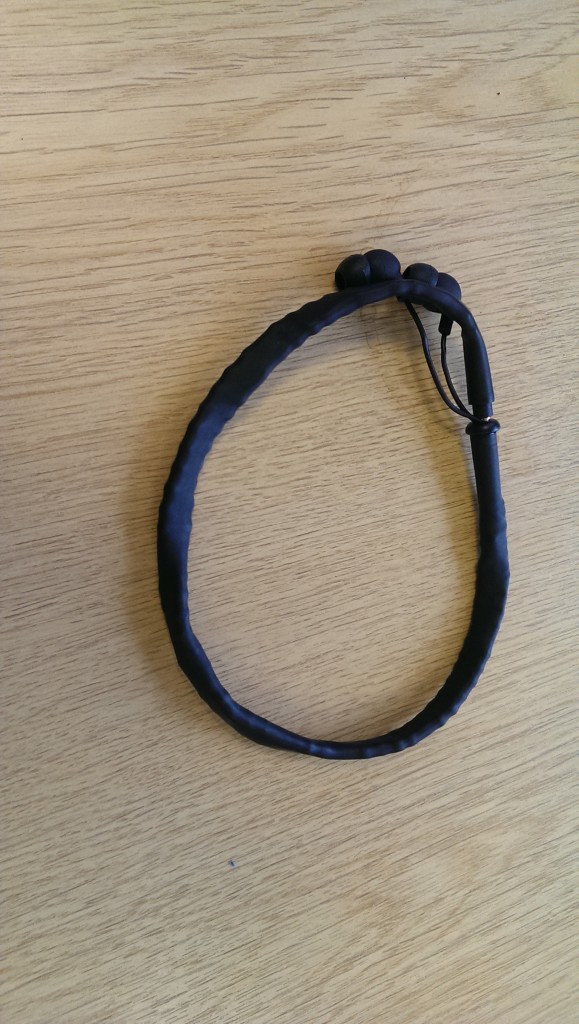 I'll be honest that for any audiophiles, these probably aren't going to be the ones for you. But then thats not the point of them, these are aimed at commuters, joggers, runners, or just people looking for a good simple set of headphones. On trialing with different buds and music, I found the best combination was a slightly bigger buds, and this allowed me to enjoy the music more. There was less air escaping, less sound bleeding and made for a good musical experience.
CordCruncher do make a point to include all audio specifications on the box (Image below) so you can see exactly what you are buying. They don't make any secrets about it, and this is another great point about the company.
You can get these headphones is 4 great colours including Hot Pink, Glo Green and Pearl Blue. They all look great and offer another element to the headphones, by not looking generic. CordCruncher offers two different types of headphones, one being just the headphones and the other being with a mic. So instead of just being able to listen to music, you can now chat to your loved ones, or local bank.
You can get just headphones for under $25 or the ones with the mic for under $30. I did my review with the grey set of CordCrunchers. These are a fantastic buy, and probably the smartest design I have ever seen. They found a problem and solved it with a great design and made them look good.
 Buy a pair of CordCrunchers below: