Cover beta – Review
Cover is now out of closed beta, and has moved to open beta via the G+ community. Droid Horizon were in the first wave of testers and I have to say I was very surprised by the performance and overall functionality of this app. There is room for improvement, but this app has a lot of growing room and could be a very powerful app to have in your arsenal.
When you first load up Cover, the setup is pretty simple (lots of swipes to the right). But there is an option for adding your home and work address, I was tempted to just make it up. But this is where the app starts to learn, it needs those locations, so it knows when to load up your "work" apps and your "home" apps. Once this is done, then you'll notice the location in the top right corner of the screen and that the apps displayed are more business based.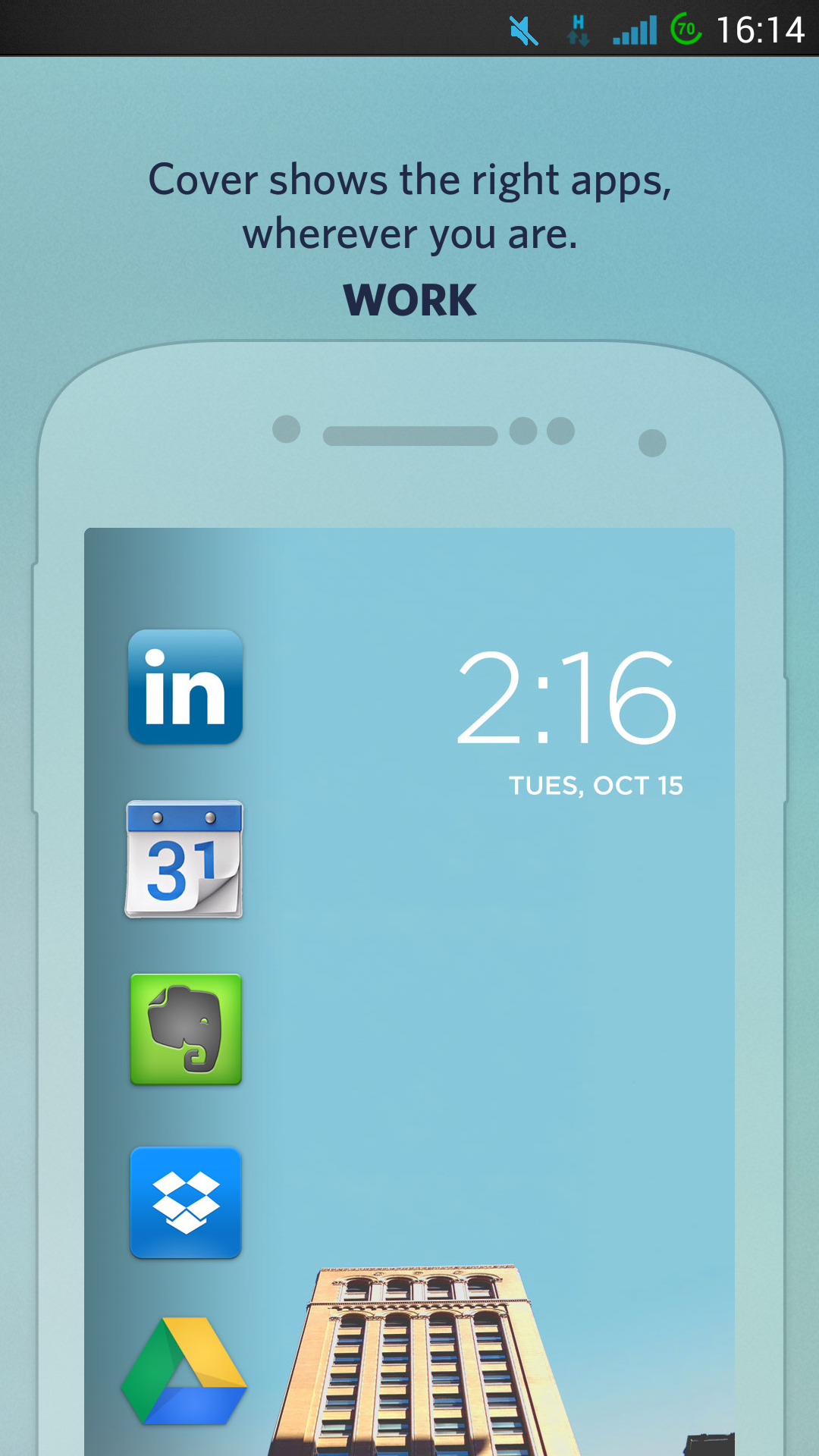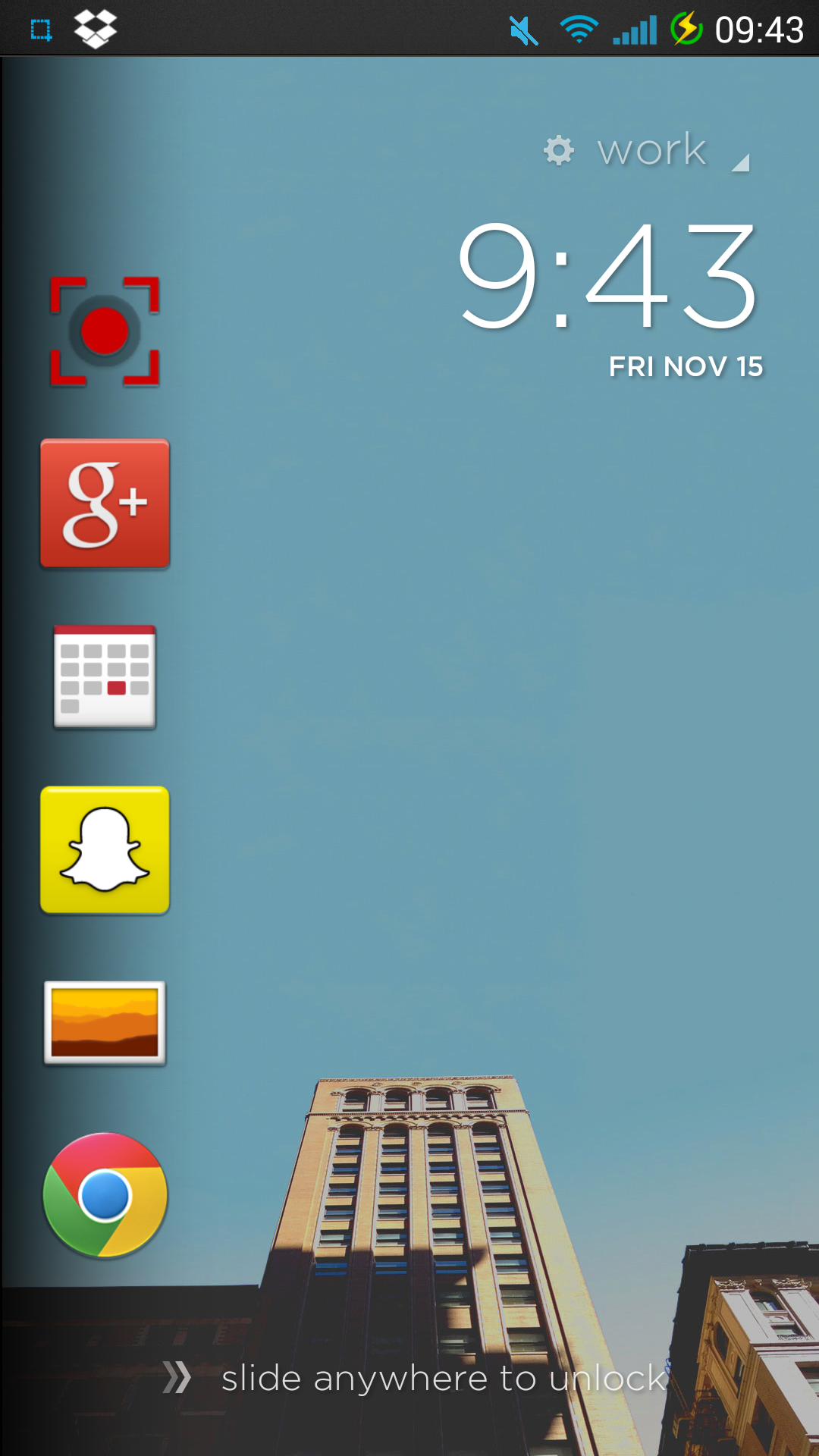 There are locations for Home, Work, Car, and Out, all of which are either location or movement-based. The home location has a day and a night setting. Meaning that the apps will change when its later in the evening. One great thing is you can pick the wallpaper of the lockscreen, this was taken away from me with my Sense 5.5 upgrade. The more apps you use at relevant times, the higher they'll appear in the list. I use Snapchat and G+ a lot at work, so these are high on the list. Cover also offers a recent apps setting after you have unlocked, so when you are on your phone and hold on the clock, you are greeted with list of apps to pick from.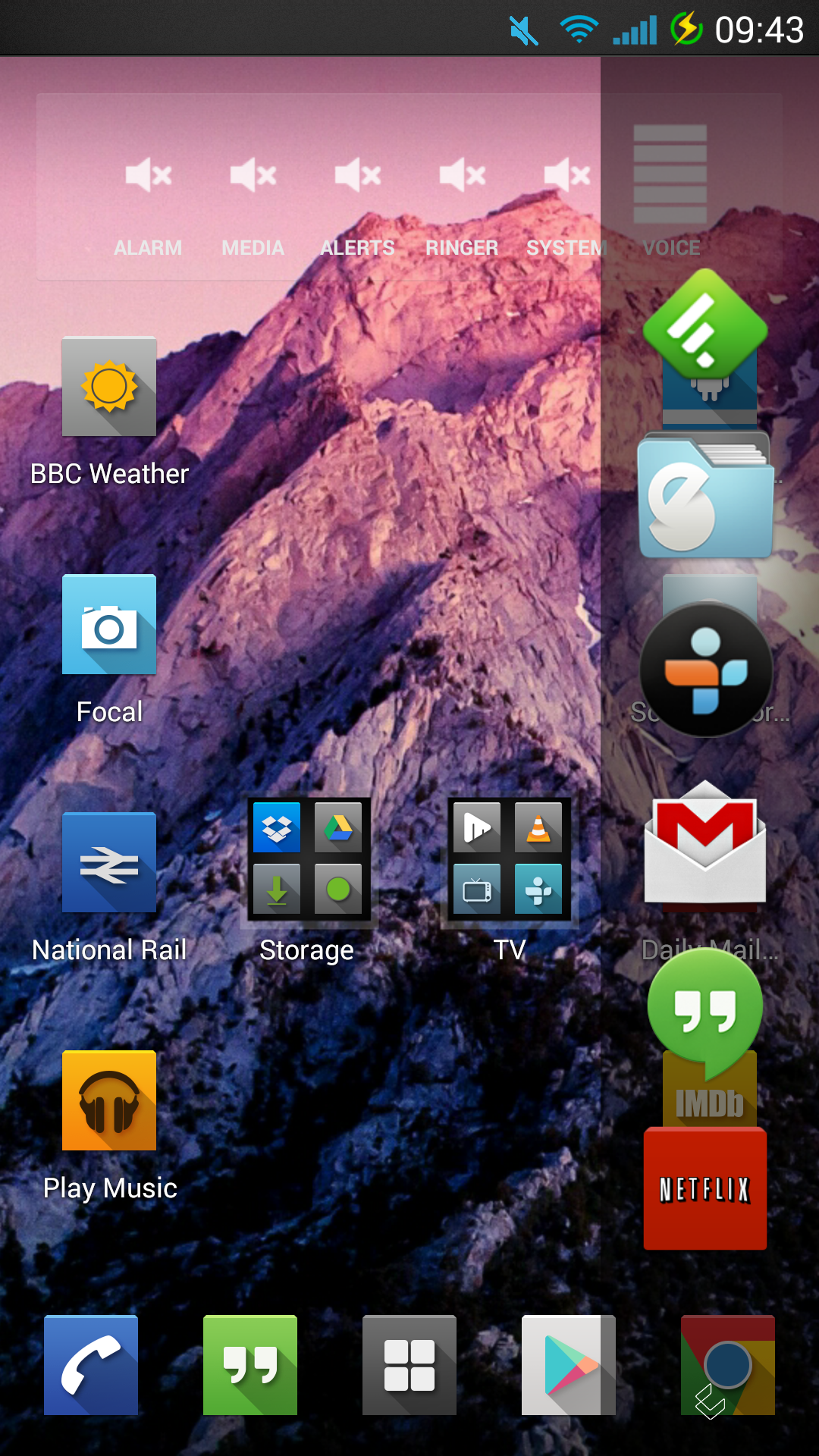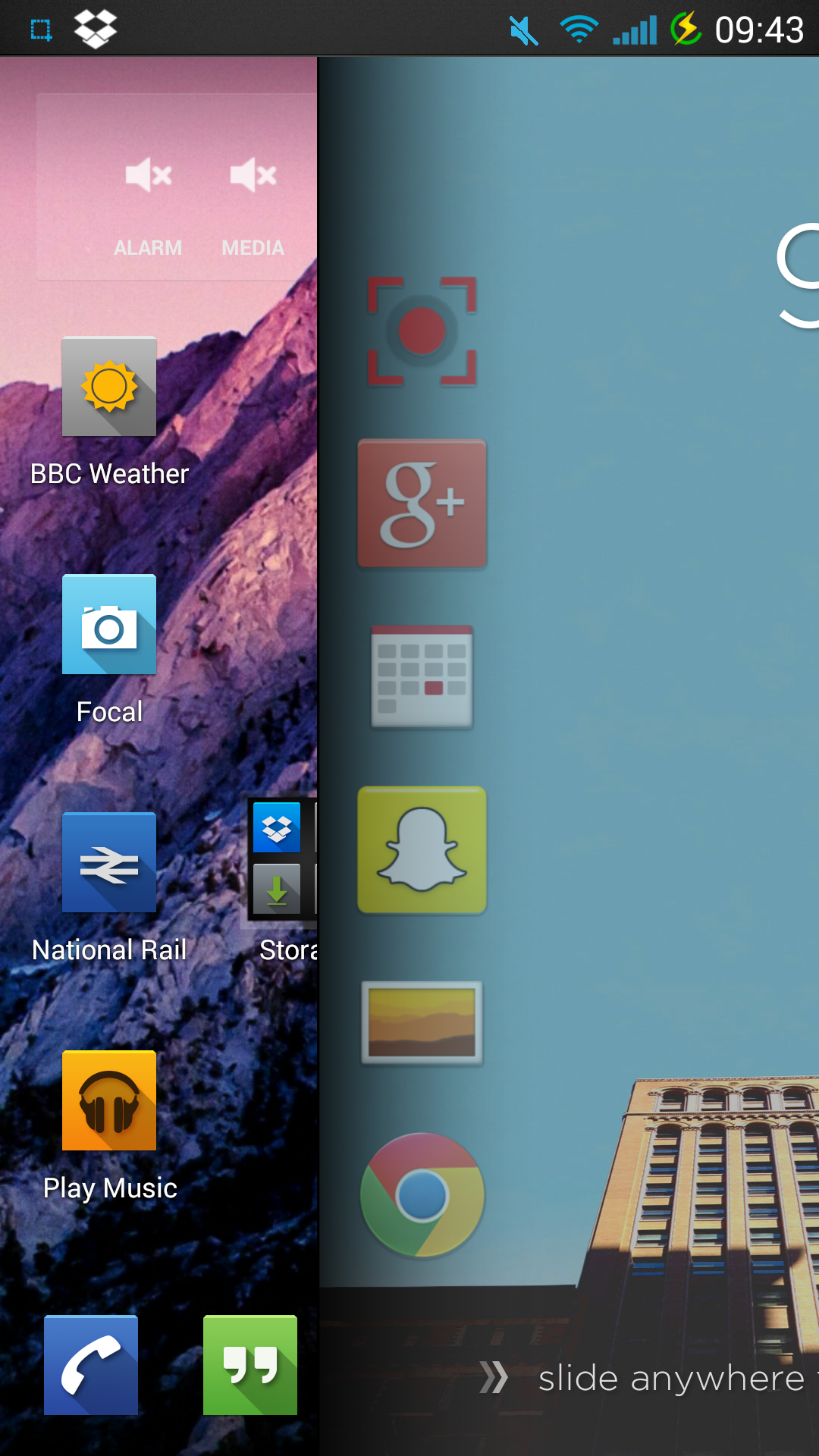 There are couple of swipe actions that can be used to navigate Cover. On the lockscreen you can swipe up and down to display more apps, you can swipe to the right on one of the apps to open it and unlock the phone. You can access the settings from the lock-screen by clicking on the home/work wording.
Here is a video showing how it works:

All in all I like this app. In places it does feel a bit clunky and the performance of my phone appeared to suffer, so did my battery. But this is what betas are for, for you to get a look and feel of the app. The devs are still working on it and the G+ community is growing with people and bug reports. So expect fixes and updates quick and fast.
Download the Cover beta below: