Creative T15 Wireless Bluetooth Speakers Review
I have been after a good set of speakers for my work station for a while. They needed to be compact, but pack a punch, and also been versatile for different desk arrangements etc. This brought me to the T15 bluetooth speakers from Creative. These guys are small enough to not cause a distraction, but when playing tunes are incredibly loud and clear.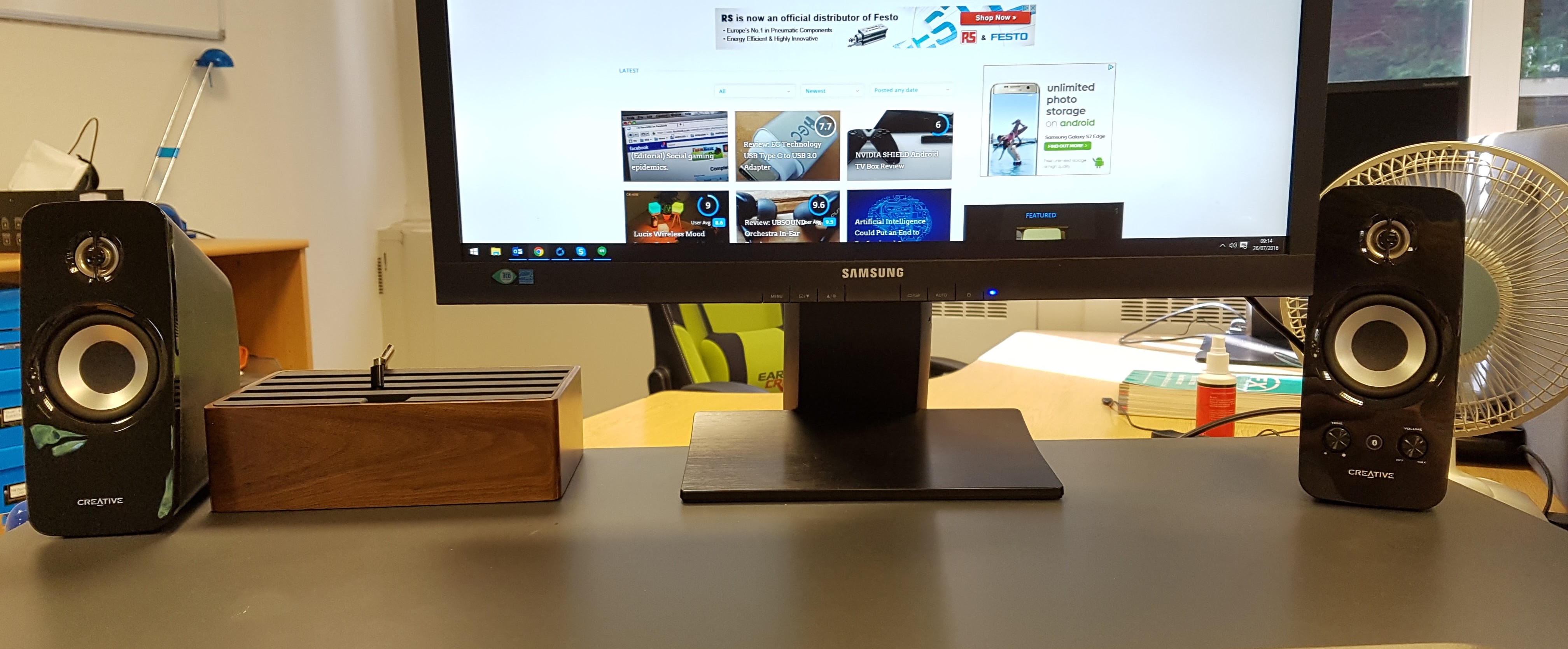 The T15 is a 2.0 speaker system. The speakers are around 200mm in height. The lack of a sub-woofer is good for my needs, as I don't have a lot of space, and I think that would of been slightly overkill. Each speaker utilises BasXPort technology, which more than makes up the lack of a sub-woofer for me.
The speakers are a slightly curved shape, and have a glossy black look to the front of them. The speakers and logo add some silver and definition to the overall look of the speaker. The right speaker has controls for tone and volume, with a bluetooth button in the middle. This button is my only issue with these speakers, it flashes blue. This blinking light when in my eye line can get rather irritating. But I have solved this with some black electric tape, or just putting my cup in front of it.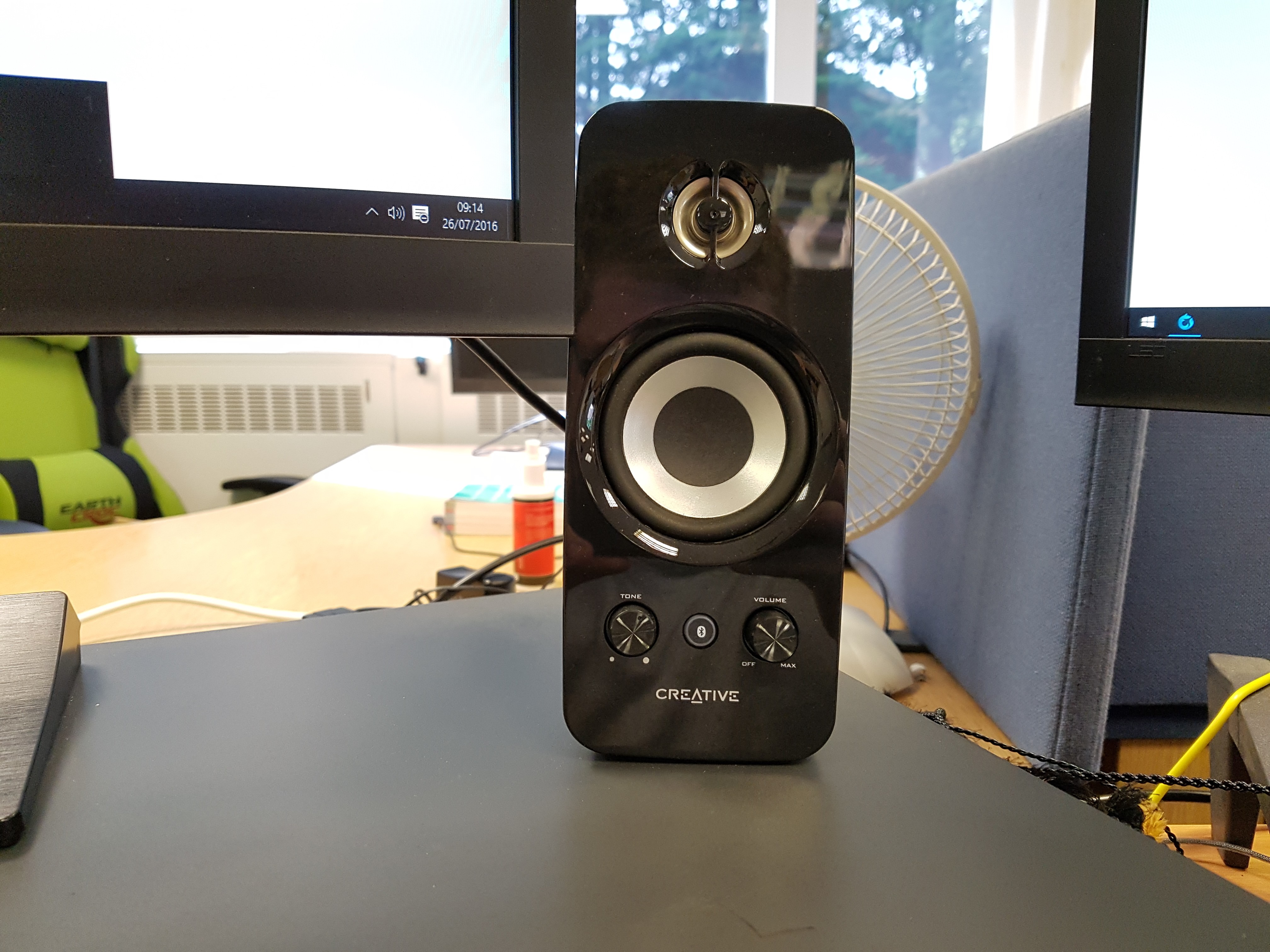 Unlike other bluetooth speakers, which feature batteries for portability, the T15 uses a wall plug, making them aimed primarily at home/office use. It also means I can have a tidier desk setup as there a less cables, going to the laptop. It means I can move the speakers around and further away from the laptop if needed.
The main attraction for these speakers are what you get for your money. Coming in at under £50, The T15 is up against speakers in the mid to low bracket. But I was massively impressed with the T15 and it does a lot better than other speakers in the same price range.
Each speaker has a large port tube, which channels sound for a more bassy sound. There is also the Tone dial, which can add more feeling to the bass. Controls were easy to use, and I found the perfect setup in a matter of minutes.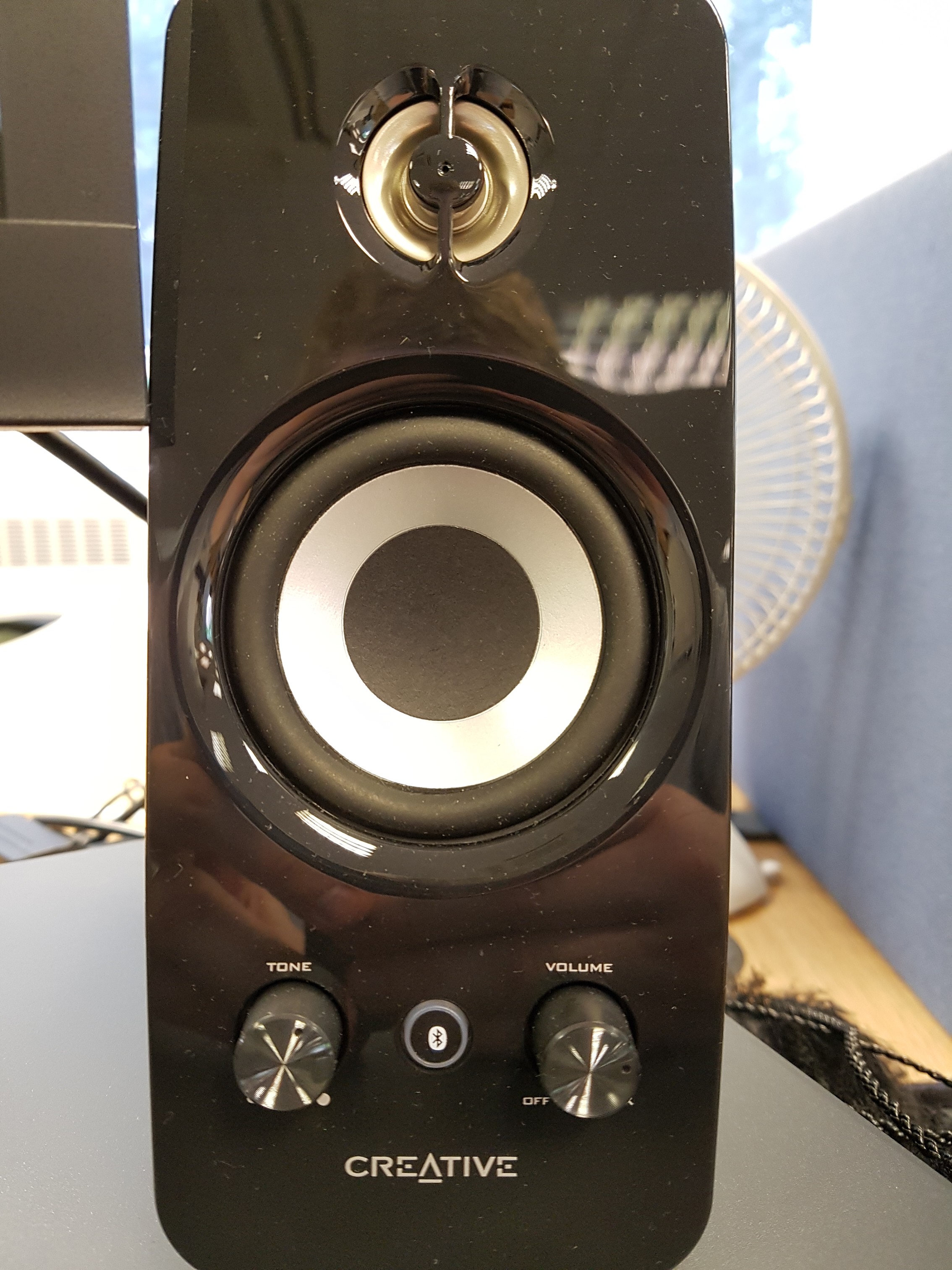 Features:
Dedicated tweeters deliver high frequency performance
Dedicated drivers for distinctive midrange audio
Creative BasXPort technology features a large port tube that delivers high output bass
Streams music wirelessly from most stereo Bluetooth devices
Tone control that encompasses treble and bass that tailors to your music playback
The Creative T15 speakers could be seen as a normal boring set of speakers. But throw in features like Bluetooth and the BasXPort technology, these end up being a great sounding, looking and feature rich sound system. You can grab them for £48.46 from Amazon:
amazon.co.uk/Creative-Wireless-Bluetooth-Speakers-technology/dp/B00FGWYIJ6