Cure & Simple Bacon Review
This is it folks! The future is now! Bacon through the post! Cure and Simple uses pigs that are born, reared and grow up outside, combined with herbs and spices which enhance the bacon and don't overpower it. They offer a week, fortnight and monthly package which delivers your choice of flavoured bacon to your door.
The website cureandsimple.com is fantastic and a real great first impression. The buying process is broken up into 3 stages:
Choose the package
Choose the bacon
Pay
That couldn't be any simpler. It's incredibly fast and works like a dream, and when buying online, this is always a must. They also offer a live chat service if you have any questions and in my testing they have always been incredibly helpful.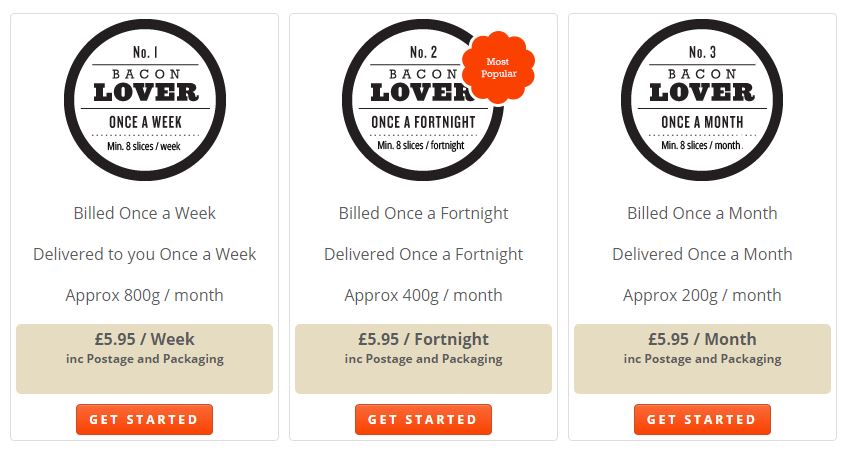 Now after selecting the package, you'll be greeted with the choice of bacon, and this is where Cure & Simple stand out. Bourbon back! Thai infused! This isn't a sainsbury's bacon counter, these flavours do change, and they did do a black treacle flavour when I tested it. So this is a service which keeps on giving and inventing new flavours.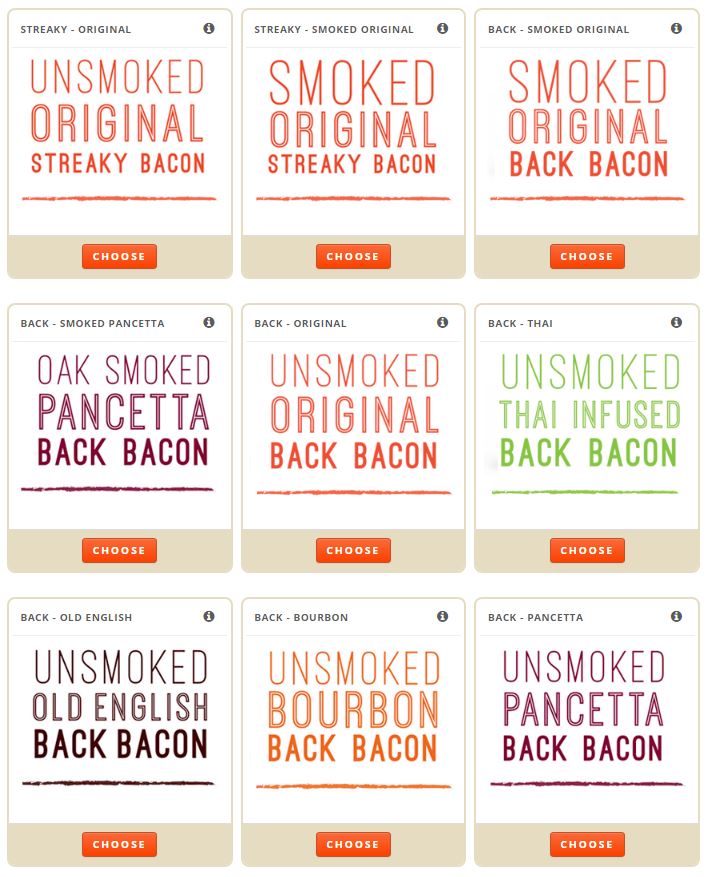 Cure and Simple don't hide anything about their making process, and are open with how they raise the pigs and how they make the bacon. The pigs are all born, reared and raised outside, and they don't pump water into the bacon. You can read all about it here.
Wow is a word I used a lot when "reviewing" this bacon. This is a bacon made for a sandwich, when cooking there is no shrinkage, I would assume due to the lack of water in the bacon. It cooks really well, and smells amazing! The treacle bacon on white bread was to die for and I will admit I did come back for seconds.
I used the old english wrapped around some asparagus and it added another dimension to the dish. This made cooking fun again and the flavours though subtle were easily identifiable.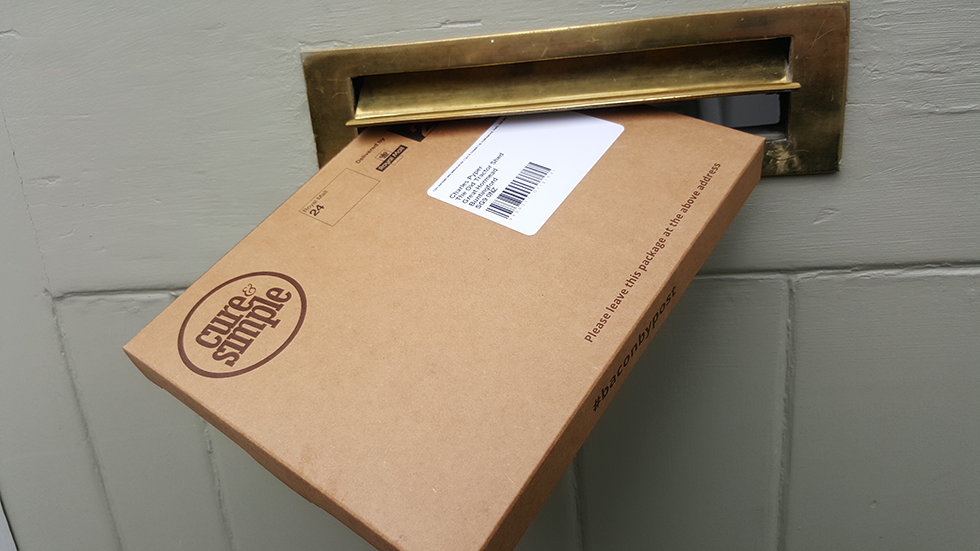 The website, the packaging and the bacon were excellent all round. I would highly rate these guys and think that they are doing a good thing, and making a great tasting product easy to access.