D-Link provide a range of networking products and consumers probably know them best for their routers. However their new mydlink Home range is designed to let you take control of your home from your phone or tablet.
Today we'll be covering three of these products, all of which connect to your home wi-fi and the mydlink cloud servers (with no fees). Once connected you can monitor and control them from virtually anywhere in the world via the mydlink Home app.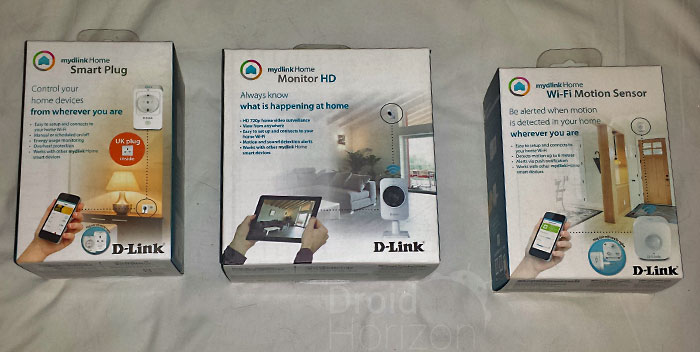 Installation
The setup is similar for all three. Download the mydlink app from the Play Store and when you select "Add New Device" it asks to scan a unique QR code specifically for your device. You can find this on the quick install card included in the packaging. The app then walks you step by step through the setup process. This involves the device temporarily creating a wi-fi hotspot to which your phone connects and configures it for connection to your home wi-fi.
Setup was quick and painless for the Smart Plug and Motion Sensor, but I did have an issue with the app crashing while selecting a time zone during the Monitor setup. This left my home wi-fi disabled on my phone which I had to re-enable before sticking a pin in the reset hole of the camera and restarting the setup process. It wasn't until my third attempt that I managed to progress past this point and get the monitor added.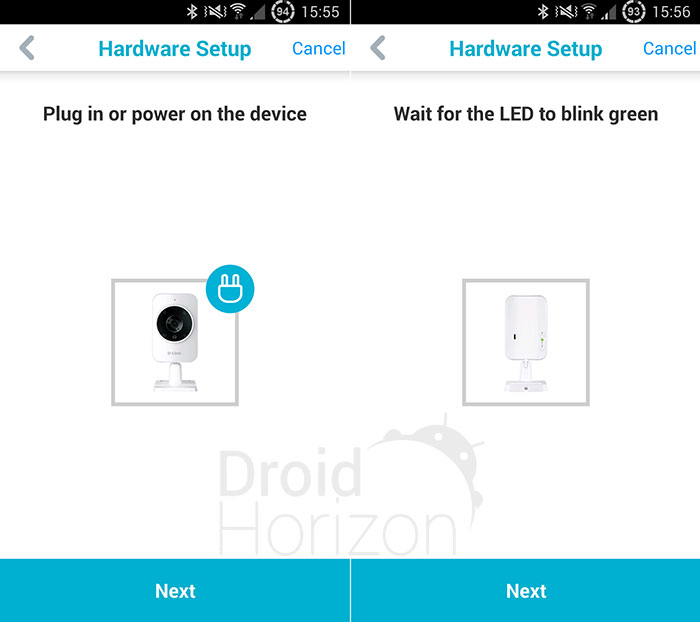 Smart Plug
The smart plug is a power socket that you can monitor and control from your phone or tablet. Not only can you switch it on and off remotely, but you can set up advanced schedules and even see how much electricity it's using or monitor the temperature. You can also set limits and get notifications on electricity consumption and temperature so if it exceeds a certain threshold the plug will automatically switch off.
The plug worked flawlessly for me, taking anywhere between 1 and 10 seconds to react to me switching it on or off. When away from home I was even able to connect with 3G and operate it as if I was in the same room. If you do happen to be in the same room then the plug has a small button on the front which can also be used to toggle the power on and off. If you use it or disconnect from the mains then a notification pops up on your connected phone.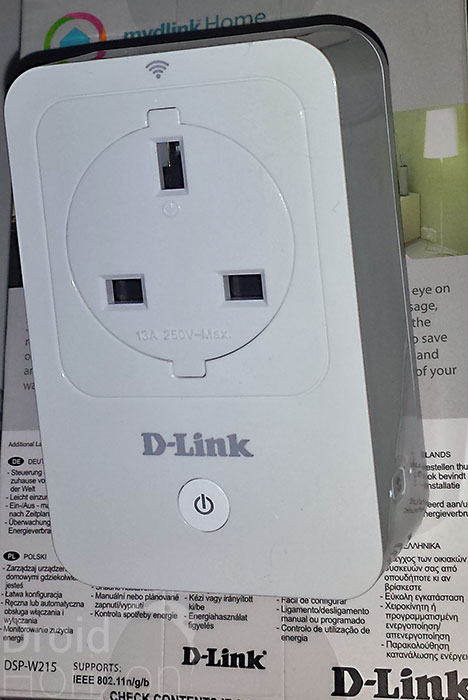 I had a great time plugging in different gadgets around the home just to get a better idea of how much power they actually consume. This can be a real eye-opener in terms of knowing what you don't need to worry about switching off and what the real power-hogs are.
Currently priced at £39.99 on Amazon this plug is a little more expensive than your regular remote control socket or time-switch, but considering it does both jobs right from your phone plus acts as an electricity and temperature meter I feel it's well worth the asking price.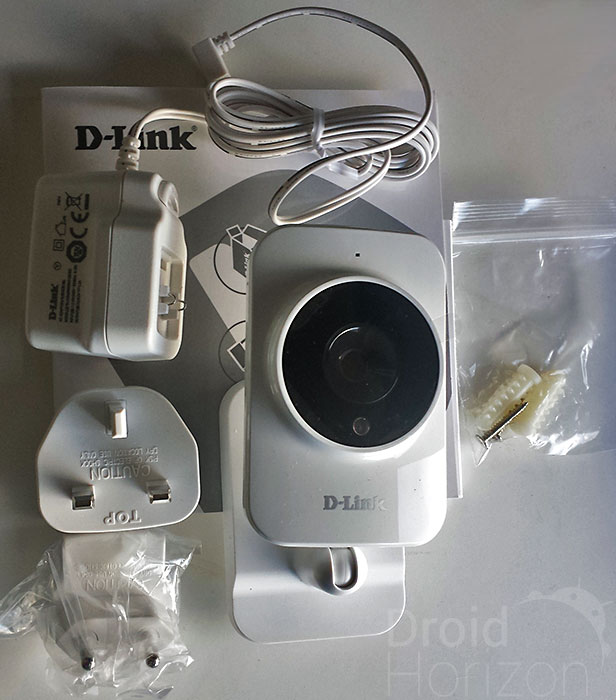 Monitor HD
The Monitor HD can be positioned up to 1.5 metres away from the nearest power socket via the included micro-USB power cord. It consists of a bracket which can be screwed to the wall, and the camera itself which can be swivelled to any angle you desire.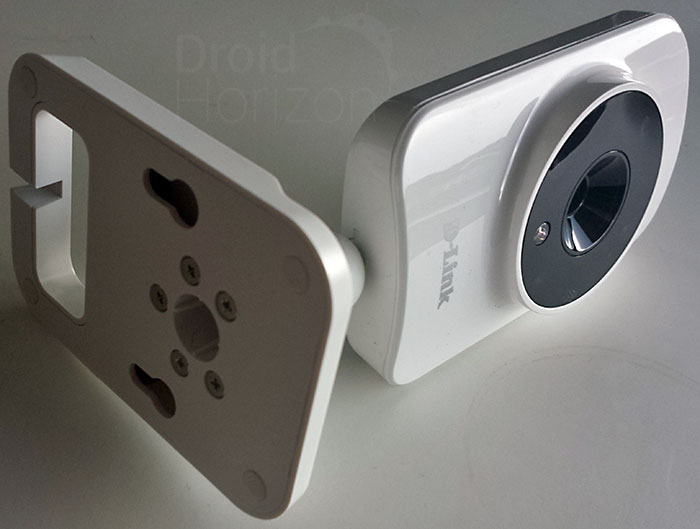 Like their other products, video is streamed via your internet connection and D-Link's servers. Unfortunately my sorry home broadband is only capable of uploading at about 250Kbps, which for 720p video meant under 1 frame per second video that lagged 3 or 4 seconds behind the audio. The user interface has a HD button which I'd hoped would allow you to decrease the resolution and allow faster streaming, but it seemed to have no effect. I was still able to see and hear what was going on and I believe those with more capable internet speeds would be impressed with the overall quality of the audio/video.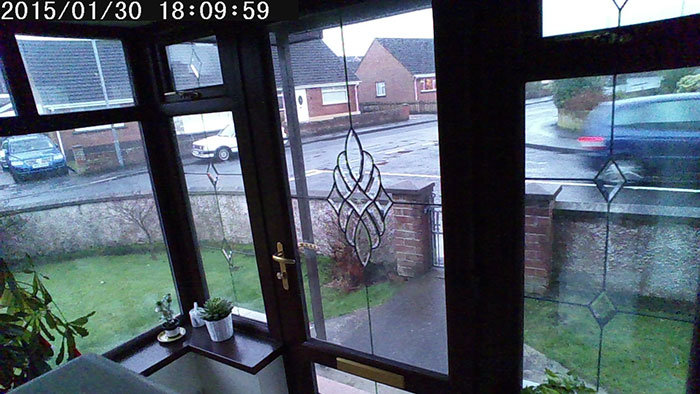 You can take a snapshot of that burglar ransacking your home, but unfortunately video capture isn't possible. The images captured by the 1280×720 image sensor were bright with good colour reproduction. Obviously capturing higher resolution images would be a challenge for a streaming device like this. At less than 1 megapixel you can't really zoom in to see the details, but the overall image looks good on phone sized screens and you can easily recognise faces.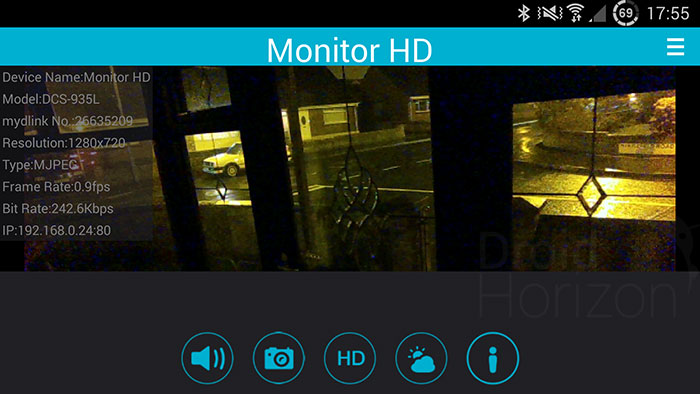 Night vision mode can be automatically or manually enabled, and images can be captured up to 5 metres away in complete darkness (although the bright flashing green wi-fi light can be distracting in the dark).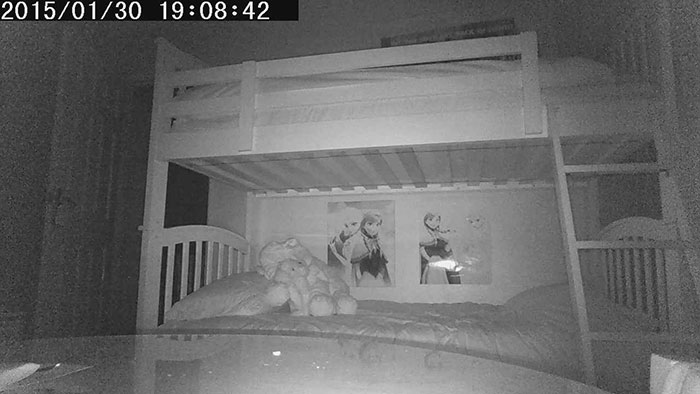 When viewing video a timer automatically starts which shuts the feed off after 5 minutes, and I couldn't find any way to adjust or disable it. This is fine for a quick look at what's going on, but can be irritating if you want to keep an eye on something long-term.
The monitor includes motion and audio detection, and can alert you when either is detected. You can even highlight what areas of the screen you'd like to be sensitive to motion detection. Both worked pretty well, but even at the highest sensitivity setting activity can sometimes be missed. If motion detection is a high priority for you I recommend checking out the motion sensor below.
The Monitor HD is competitively priced at £89.99 on Amazon.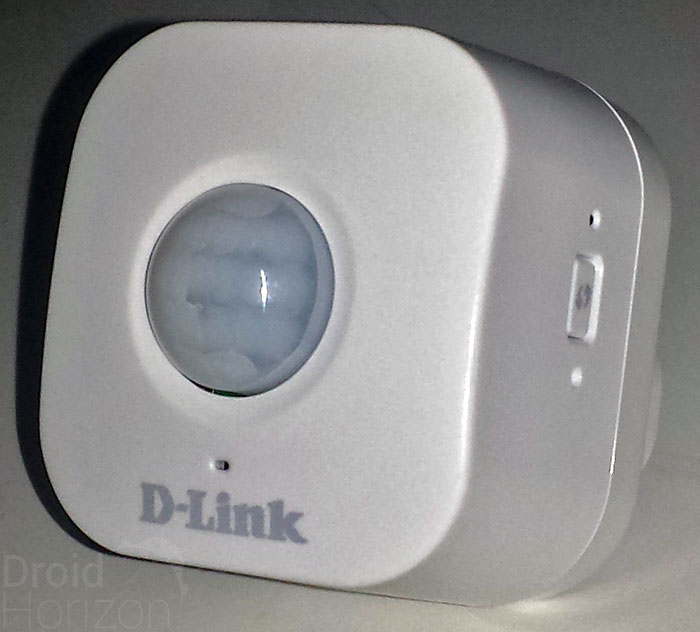 Wi-Fi Motion Sensor
Like the Smart Plug, the motion sensor can be plugged into any available power socket. It sends you a notification when motion is detected which makes it a handy security product for your home (assuming you don't have pets triggering it every 5 minutes).
With its 8 metre, 100° horizontal and 80° vertical range I found the sensor to be highly sensitive to motion, and your ninja skills will need to be a lot better than mine if you want to sneak past it.
It gets even more useful when combined with the Smart Plug (letting you switch something on when motion is detected) or the Monitor HD so you can take a look to see what's going on. However as the Monitor HD also includes (less sensitive) motion detection, this may be sufficient for your needs.
The devices work together by setting up actions from within the app. Creating a new action is as simple as selecting a detection trigger and then what action you'd like to happen. Everything is well laid out and simple to use, but there were a few options I'd like to see that were missing. For instance I could easily turn a light on when I walk into a room, but I couldn't find a way to turn it off again when no motion is detected for a set time.
Again at £37.99 on Amazon the motion sensor is reasonably priced considering it's performance and functionality.

Conclusion
Overall D-Link's hardware is well made and performed flawlessly. While I did have the odd issue with the software, it is well designed with a simple consumer friendly layout. The automation geek side of me would just like to see the app developed further and include integration with other products in the future – IFTTT, Tasker  and Android Wear support would all be awesome.
D-Link have created some solid and competitively priced entries to the world of home automation. They even have an Android compatible "Music Everywhere" audio streaming device which we hope to get our hands on for a future review. If you want to take control or just keep an eye on your home when you're out and about then I recommend you take a look at what mydlink Home has to offer from the link below…