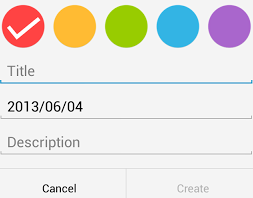 Did you ever have an important date to remember? Have you ever felt adding an all-day event is too heavy for it, while you did want something you can easily check and never get lost? Days– is a beautiful countdown app using the popular card-based UI introduced by Google.
Built in Google's recommended guidlines, with a clean and simple user experience to set a countdown timer for a special event coming or even your wedding anniversary. Everything here is easy to grasp and will seem familiar from using Holo applications. Hit the plus icon, choose a colour (to make it stand out,) add a title, date (using a scroll wheel) and add a description if you need to.
Settings are very limited.
 

You have the option to.
Fold past events,
Choose date format.
 

I'd love to see.    
 Google Sign In added so my countdowns will sync with my tablet,
 More choice of highlight colours. (Colour picker,)
 Calendar integration,
 Notification tray,
 A widget!!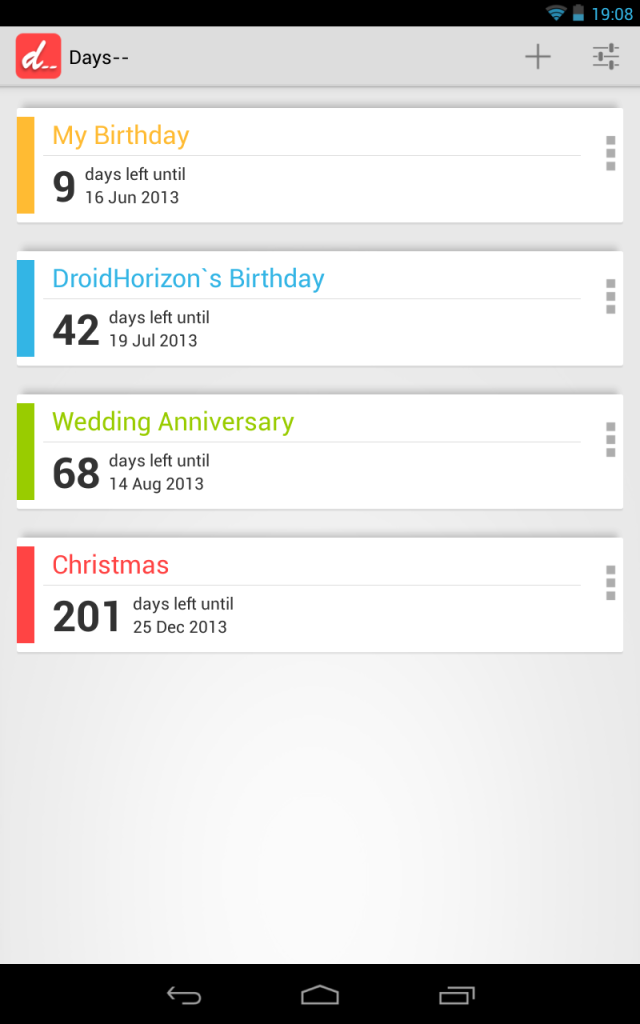 Free and zero adverts, I'd recommend this application if you happen to be looking for an app which shows how many days left until an event and want to use something clean and simple to do it. It looks good and has the basic functions but I'd really like a little more from it. It's only version 1.0.0 so maybe keep it installed and see what the developer has lined up or what features he may be adding.
As always we have provided a link below.