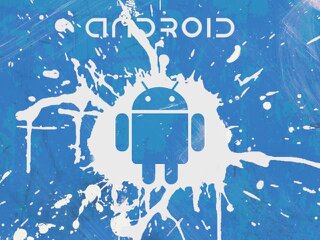 Our very good friends over at gadgetwear.co.uk have offered a prize of a £20 evoucher to spend on their site to the best entrant, picked by the DroidHorizon team, who designs our next avatar. The competition will run for a month and we'll reshare this article a few times between now and then. This is open to everyone to enter but you'll have to be a follower on our prefered social networks!!
Just leave a link here, on our Google Plus Page or via Twitter (We no longer manage a Facebook account.)

Welcome to GadgetWear
Here at GadgetWear we sell accessories for gadgets! We stock an ever growing range of cases and covers for the most popular and newest of mobile and tablet devices. We pride ourselves on sourcing products that are quite rare on the market, meaning you get to stand out from the crowd and we get to help you do it. What's more, we're all about price, all products are either discounted or sourced at low rates, to go with the we also offer cheap or even free delivery. We also supply a mixture of accessories, such as stylus pens and screen protectors that are essential to every gadget owner.
So this is how WE do it.
Take a look around our superb store, browsing the different specs, styles and colours, to compare our products and help you choose the right accessory for your gadget. Once you have completed your shop we promise to pop your new purchase in the post in a jiffy. It's that simple! Enjoy…  Gadgetwear.co.uk
You can also find a quick link on the right of our site to our partners and friends. All ads have been removed and this is a new, open and community driven approach we're taking.
A reshare would be much appreciated, we look forward to seeing all your entries.
Thanks
Ste (Manager and owner)