Devolo dLAN 1200+ Wi-Fi AC Powerline Starter Kit Review
The home of the future requires an ever-growing number of network connections for all the smart devices around the home. Products like a Smart TV, PS4 or Android box are all great, but are awesome when connected to a good solid internet connection. These products are becoming more popular in rooms where, there may not be a hardwire connection. This is where Powerline adapters really help. They remedy this problem by putting a new Internet or wifi connection, in any number of rooms.
They are simple to use, simply plug one adapter into a power socket by a router and link them with an Ethernet cable. Then plug the second powerline in a room where the internet is required. The signal is carried through to the other room using the buildings internal wiring. Now many Powerline adapters allow a 200 to 500mb connection, but this is Droidhorizon's first 1200Mbps Powerline adapter, the Devolo dLAN 1200+ Wi-Fi AC Powerline, which is built specially for Gigabit transmission speeds.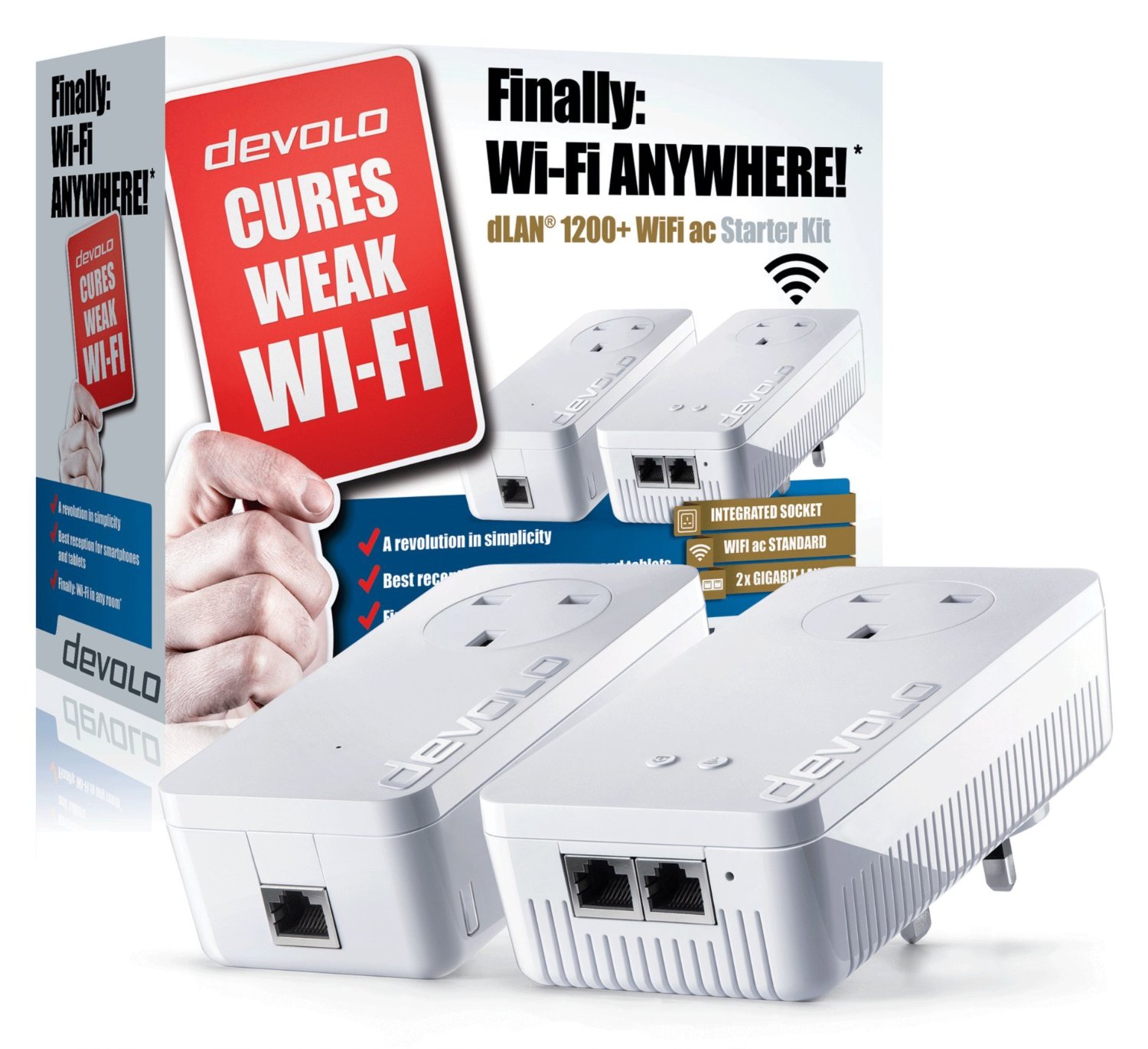 The Devolo 1200+ is currently available in two versions:
The dLAN 1200+ Starter Kit for £119.99
The dLAN 1200+ WiFi ac Starter Kit for £159.99
We are looking at the 1200+ WiFi ac Starter Kit, as this includes Wi-Fi functionality. Which allows me to easily create a new, fast Wi-Fi hotspot my second room, away from your router. There is also the added bonus of featuring two Gigabit Ethernet ports on the second unit. In testing I found the 1200+ reached up to 350Mbps. This may be under the 1200Mbps advertised, but I found it a lot faster then other models advertising 500Mb.
The dLAN 1200+ WiFi ac model creates a Wi-Fi hotspot in the room where I plugged the second adapter, this meant I removed the issue of signal being muffled by walls etc. The big advantage is that I don't need to buy a wireless router to plug into it, as the Powerline adapter provides the ac access point. In testing the 1200+ WiFi didn't disappoint, reaching 115Mbps in my tests. The previous fastest Wi-Fi I'd gotten from a Powerline adapter was 65Mbps.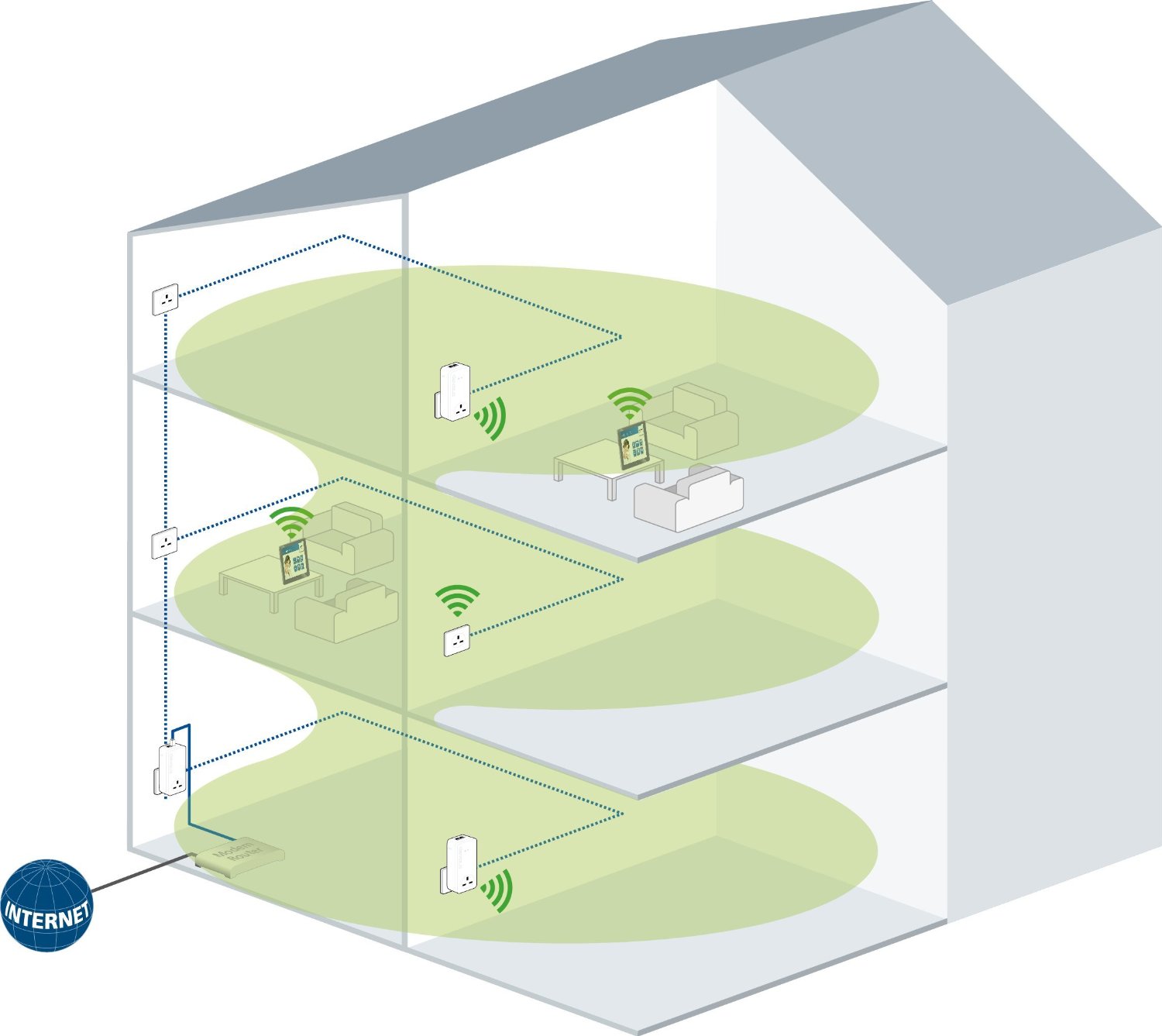 I have a limited number of plug sockets, so was happy to see that the adapter has plug integrated into it, which means that I don't use up any of my plug real estate. I have even heard claim that using the integrated plug actually helps reduces electrical noise on the circuit.
For the security conscious, the 1200+ has 128-bit AES encryption. This can be configured using the Devolo software or app, but for the impatient people out there, I had no problem plugging them all straight in and connecting to the internet in another room.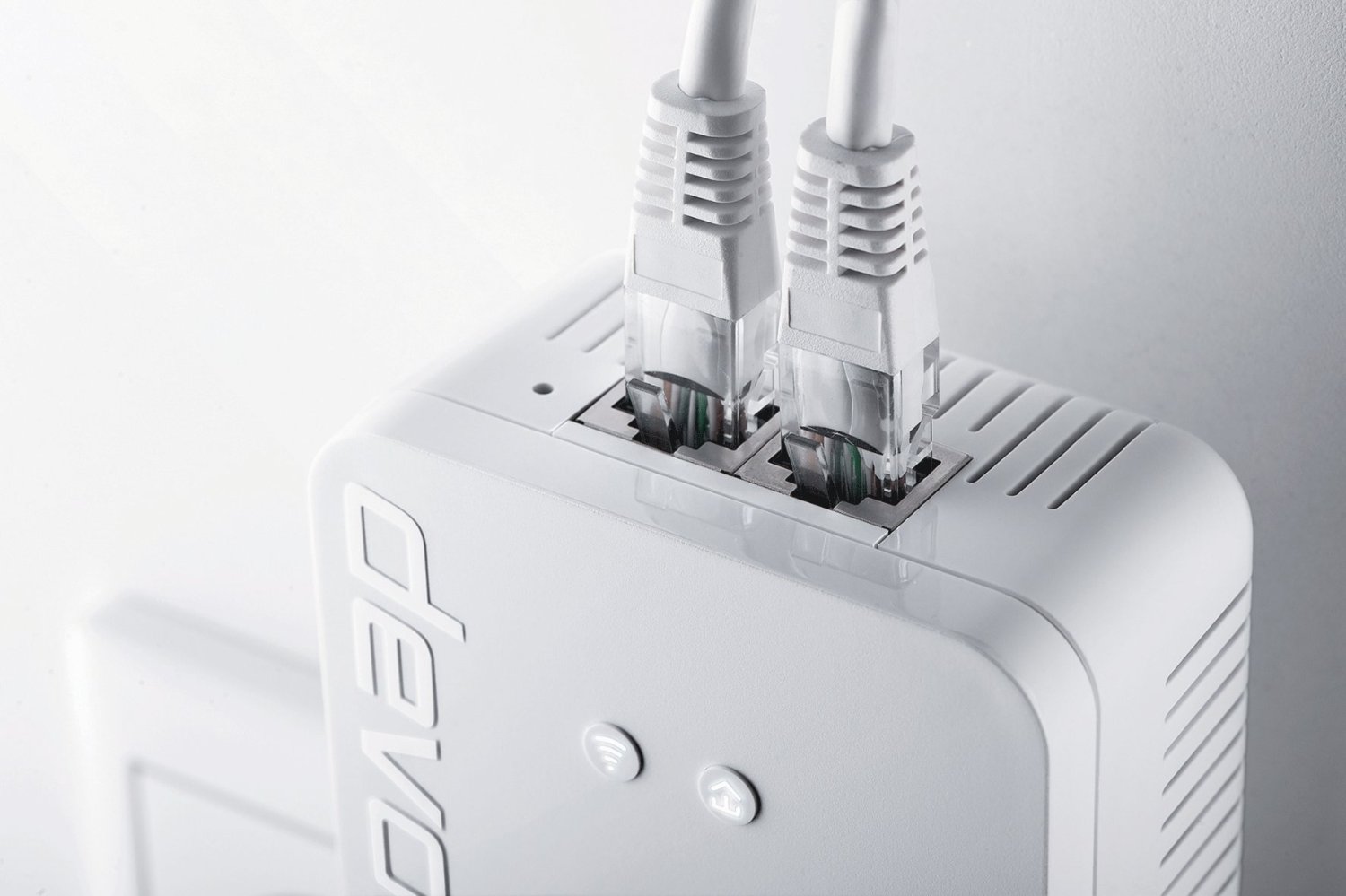 The Devolo dLan 1200+ is one of the best and fastest Powerline adapters I've use for a while. It might not get to the speeds advertised, but I find this is the case for any Powerline adapters. Its integrated plug is a massive plus, and the dLAN 1200+ WiFi ac Starter Kit for £159.99 has everything you'd need in a Powerline adapter.
amazon.co.uk/Devolo-Powerline-Starter-Extender-Repeater/dp/B00OZDO8RE/