Devolo dLAN 550 Duo+ Powerline Starter Kit Review
The wifi capabilities on a recent IP cam I got was a little lacking, so I reached out to Devolo to see if they had anything that could help. I was sent their dLAN Duo+, which is a Powerline LAN kit. I have always had good experience with Devolo in the past, and their products have always been easy to set up and work great.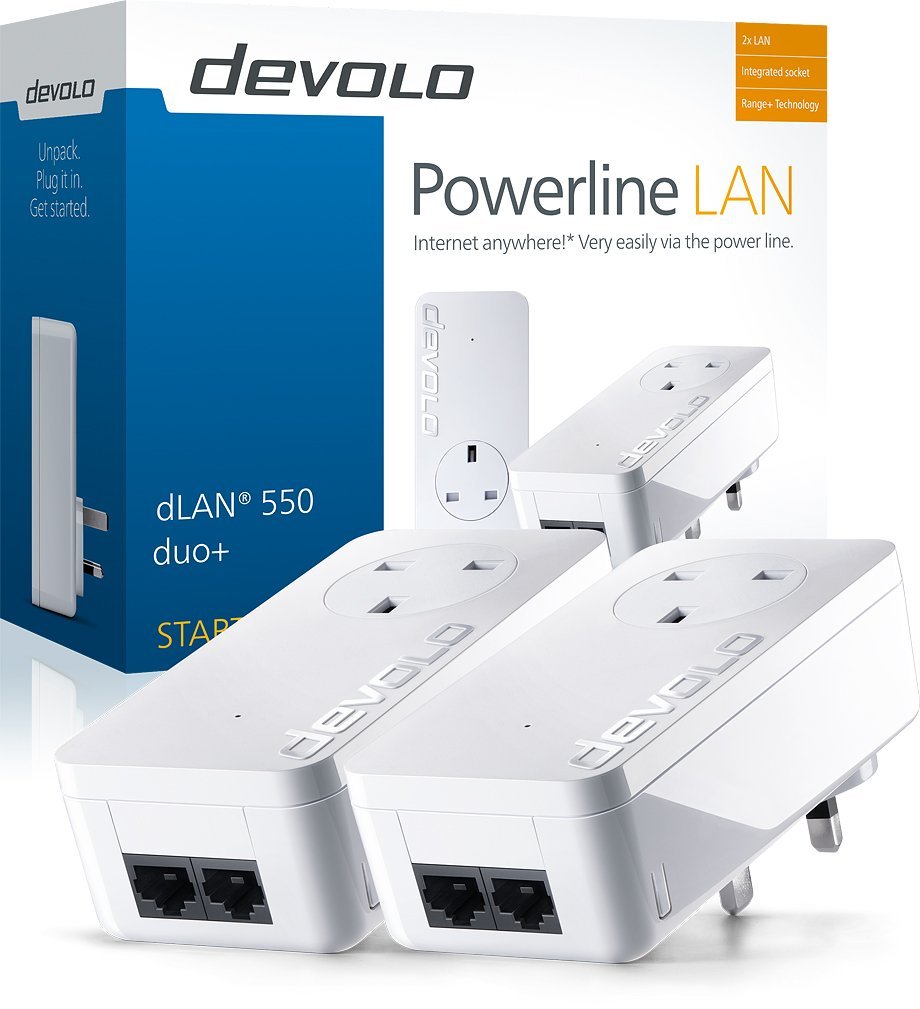 Spec:
Fast connection at speeds up to 500 Mbps
Even higher performance with range+ technology
Integrated Fast Ethernet ports
The integrated socket ensures that no power socket is lost
The optimal Internet connection for computers, televisions and game consoles. No signal loss – stable and continuous
The Devolo units were incredibly easy to install. I plugged one in by by router and wired the two together, then plugged the second unit near my IP cam, and wired those two together. Overall setup took around 5 mins, I was then able to stream the 1080p stream to my phone with no issues.
I got some great speeds my broadband speed is clocked at 38mbs and I was getting around 35mb on the powerline connection. Thanks to the dual input on the plug, I was able to connect my Android TV box as well, this allowed for better streaming speeds over Youtube and Netflix.
Due to the concrete walls, the wifi signal for the router to the IP cam was being clocked in at about 10mb download. So I was ecstatic to see that jump up to around 30mbs, this is a prime example of how sometimes wired connections are a better option then wireless.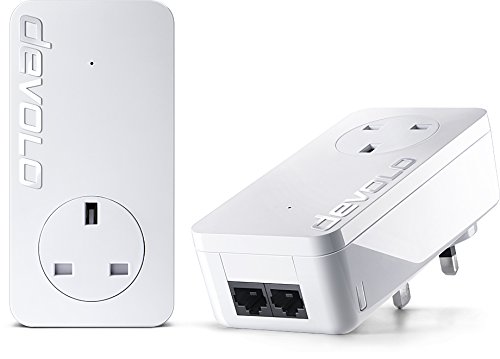 The Devolo dLAN Duo+ comes in at £65, which is a solid price for a solid piece of tech. If you are like me and prefer a wired connection around the home, then I would seriously recommend this.
amazon.co.uk/Devolo-Powerline-Starter-Ports-Through/dp/B00N8W34SC