Dodocool DA143 Bluetooth Headphones Review
Phone accessory dealer Dodocool has another set of bluetooth earbuds for sale. They're sport oriented in their design, and are supposed to be noise cancelling. I found their performance to be mixed, so read on to see where they succeed, and where they seem to fall short.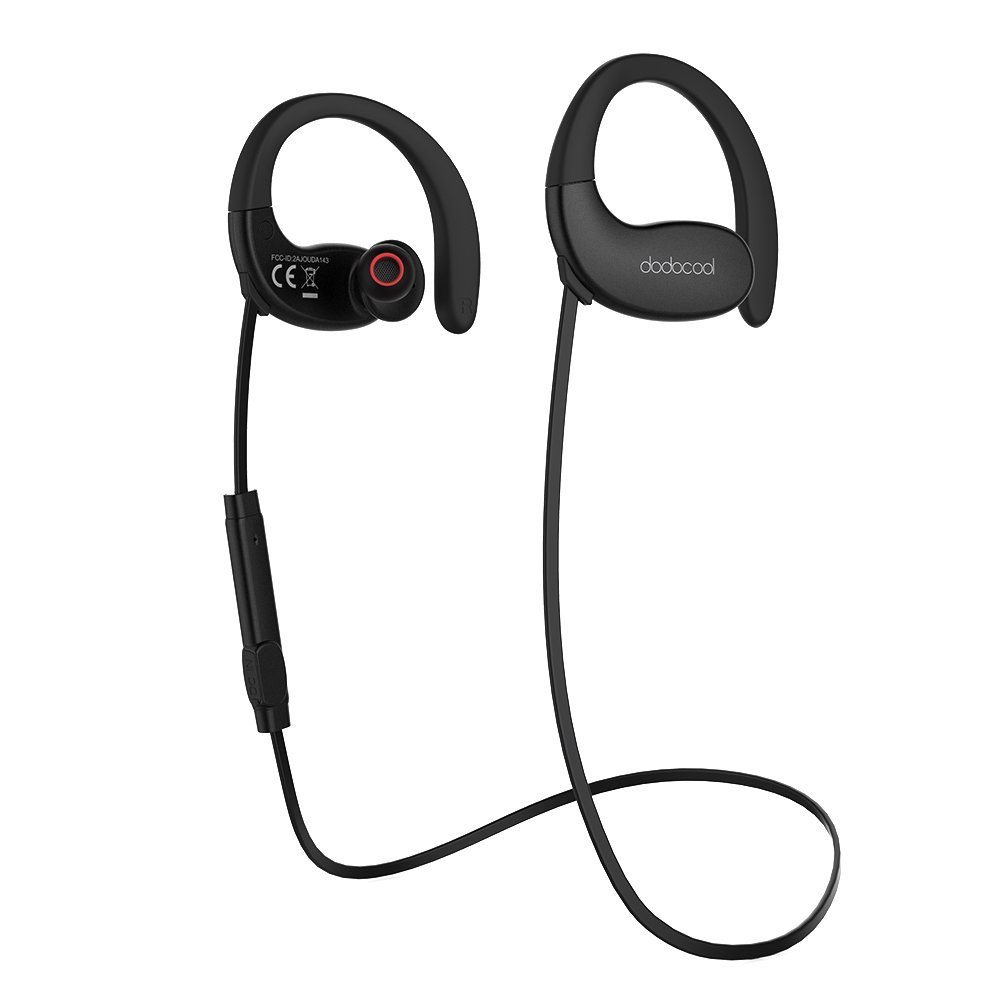 The design of the headphones are sporty, both in how they fit, as well as how they appear. The ones that I received were red in the connecting strap, while being black plastic for the earphones proper. It comes with a MicroUSB charging cable, and a second set of buds, of a different size. Lastly, both earphones have a fixed, semi-soft plastic hook that rests over the ear, similar to a pair of sunglasses (only hooking farther around).. One the one hand, the hooks aren't adjustable at all. On the other hand, they have quite the loose fit. As best I can figure, the hooks aren't there to keep the earbuds securely in place, so much as to keep them from falling out out an ear. On the righthand earphone, there's a red play/pause button on the righthand side, along with (phone side) volume control and the microphone, while the charging port is on the left, along with a small, red Dodocool branding logo. On the whole, they don't look bad. I think the red and black scheme is bold, but for me it works.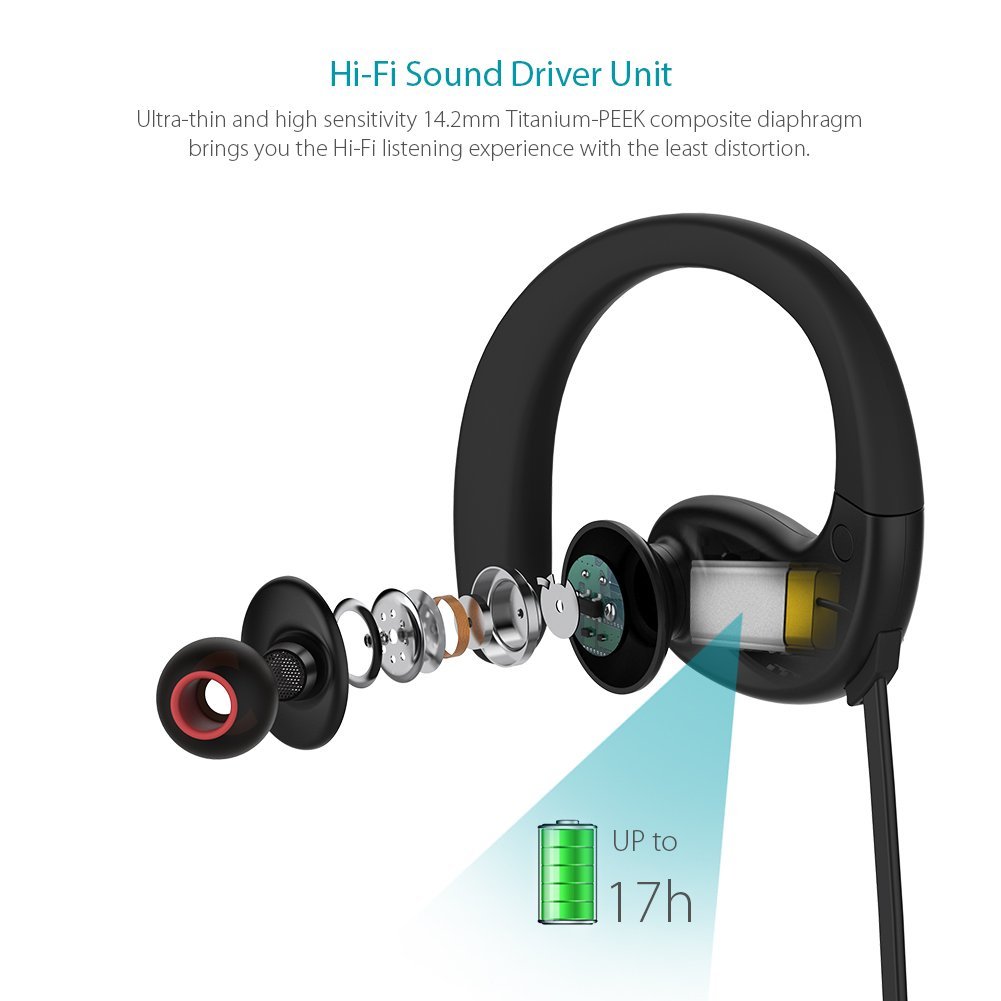 As for how they performed, this is where things are mixed. They are supposed be noise cancelling, which is what I suspect is adding to this "double edged sword". Now I've had little experience with noise cancellation. In testing how it sounded, I did bounce between these, and another pair that I believe aren't noise cancelling, and it seemed to be functioning, as the review pair did seem to have less background noise. In comparing the audio, there was also just generally a better sound. while still a far cry from what I'd call amazing, it didn't sound too bad either. Like other earbuds I've tried, the lower range/deeper sounds are where they could do better, so don't get these expecting serious "thump" to the base. The battery life lasted around four hours, which was a disappointment; I prefer getting at least something in the range of 6. Now, given that it sounded better while having sub par battery life, I'm wondering if the noise cancellation isn't at work here, both improving the sound while eating away at battery life in order to make that happen.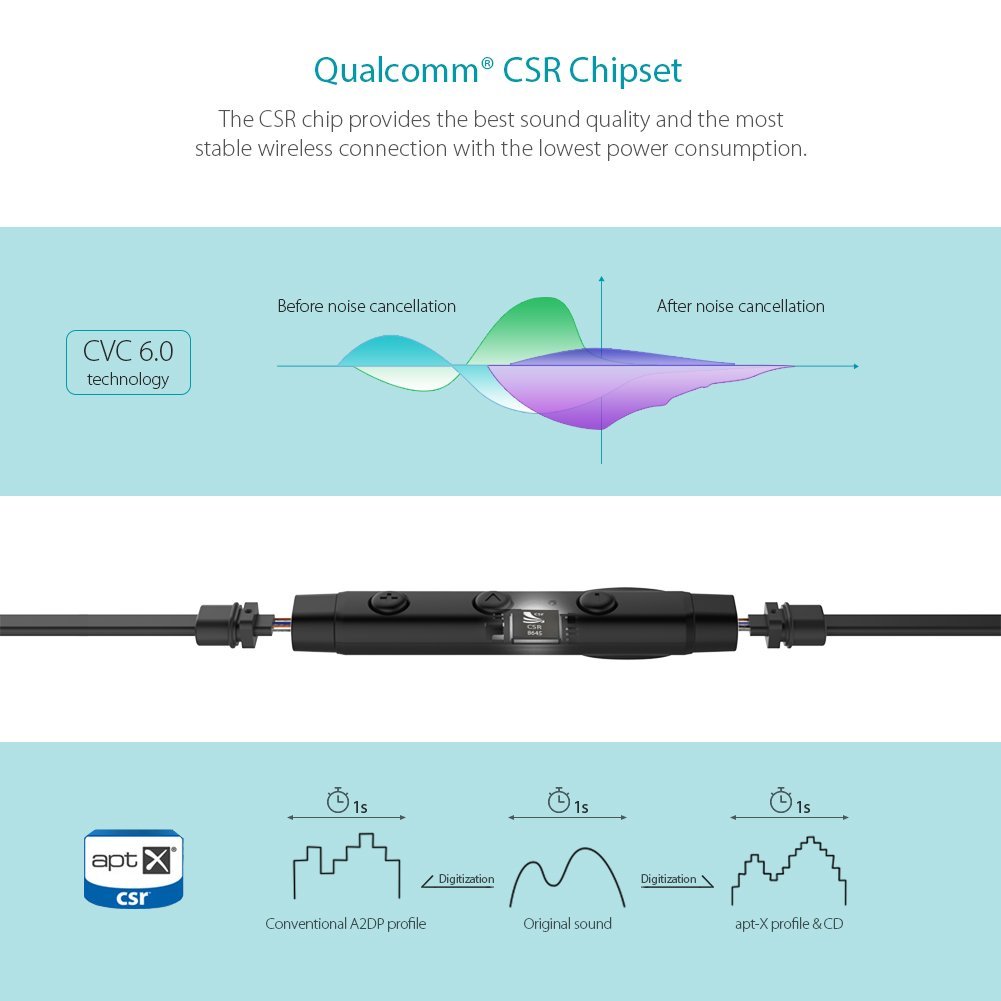 In the end, these are tough to recommend, either way. Again, I'd like to have seen better battery performance, but they did sound better than others I've tried, so consider your use case carefully before purchasing here, or moving on. If you don't need them for long stretches of more than a couple hours, then they might be worth a gander. On the other hand, if you want to use them for more than four hours at a stretch, I'm betting you could find something out there that'll sound comparable (at worse), and also have better battery life. After some vacillating, I'm giving these a 6.5. Battery life could be better, but the sound wasn't bad, relative to other bluetooth earbuds that I've tried.