You may have noticed that the Droid Horizon team like our apps.  In fact we almost break a smile when some kind person steers us in the direction of a quality free app.  So when someone offers to do this for us every single day in life at no charge?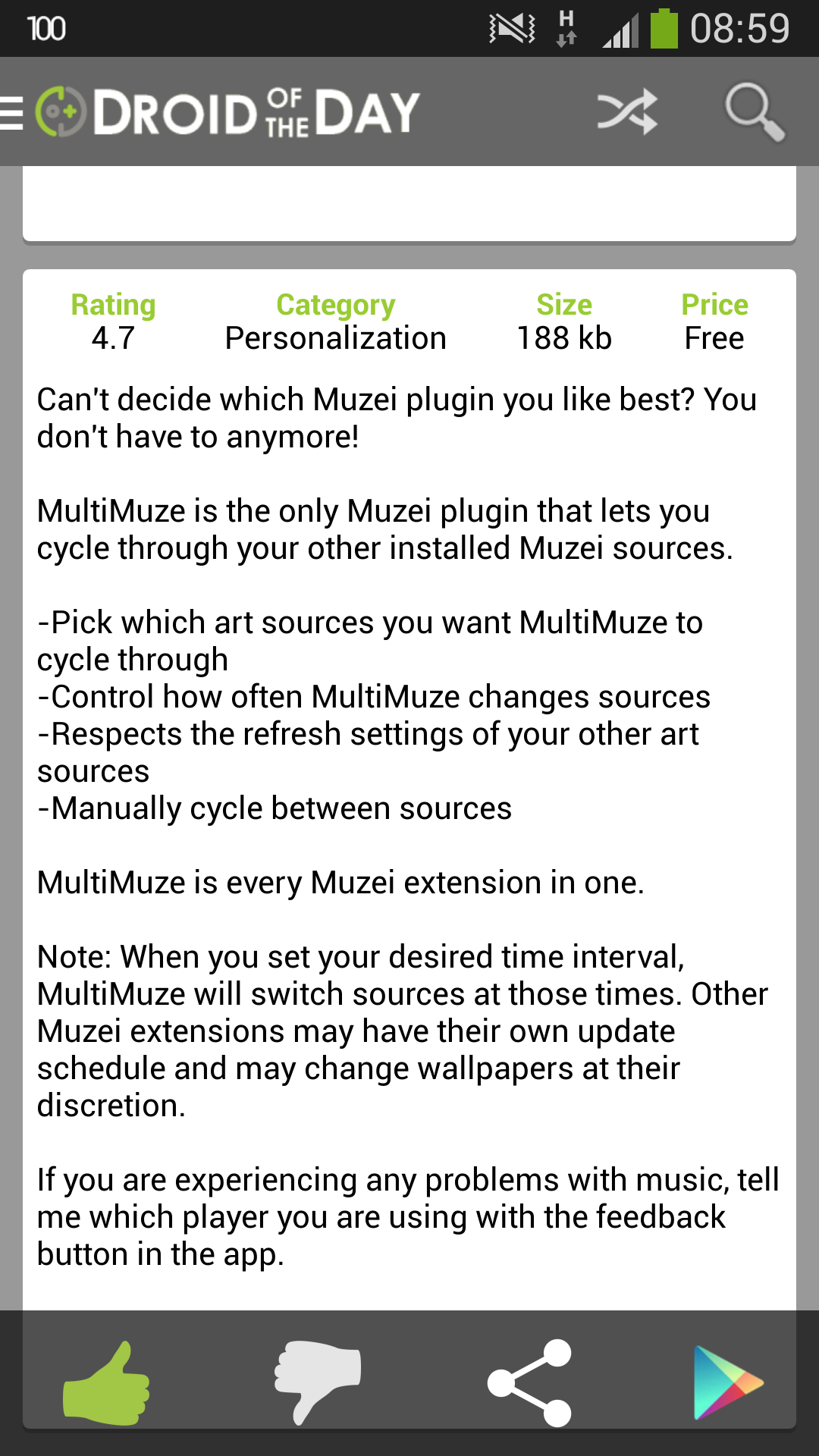 When you install Droid of the Day (DOTD) it waits around patiently without using resources until the pre-selected time comes when it can send you a notification.  Not a loud annoying notification that you'd mistake for an sms or email.  Just a quiet little notification of a new app pops up in your notification shade.  When you have time you can tap on it and Droid of the Day will open giving you some detail about that same app.
If you like it you can tap the Play Store button to check it out for real.  Also you can share to other apps like your favourite note-taking app to remind you to check it out later.  Finally you can give it a thumbs up or thumbs down to let the developer know how he's doing with app selection.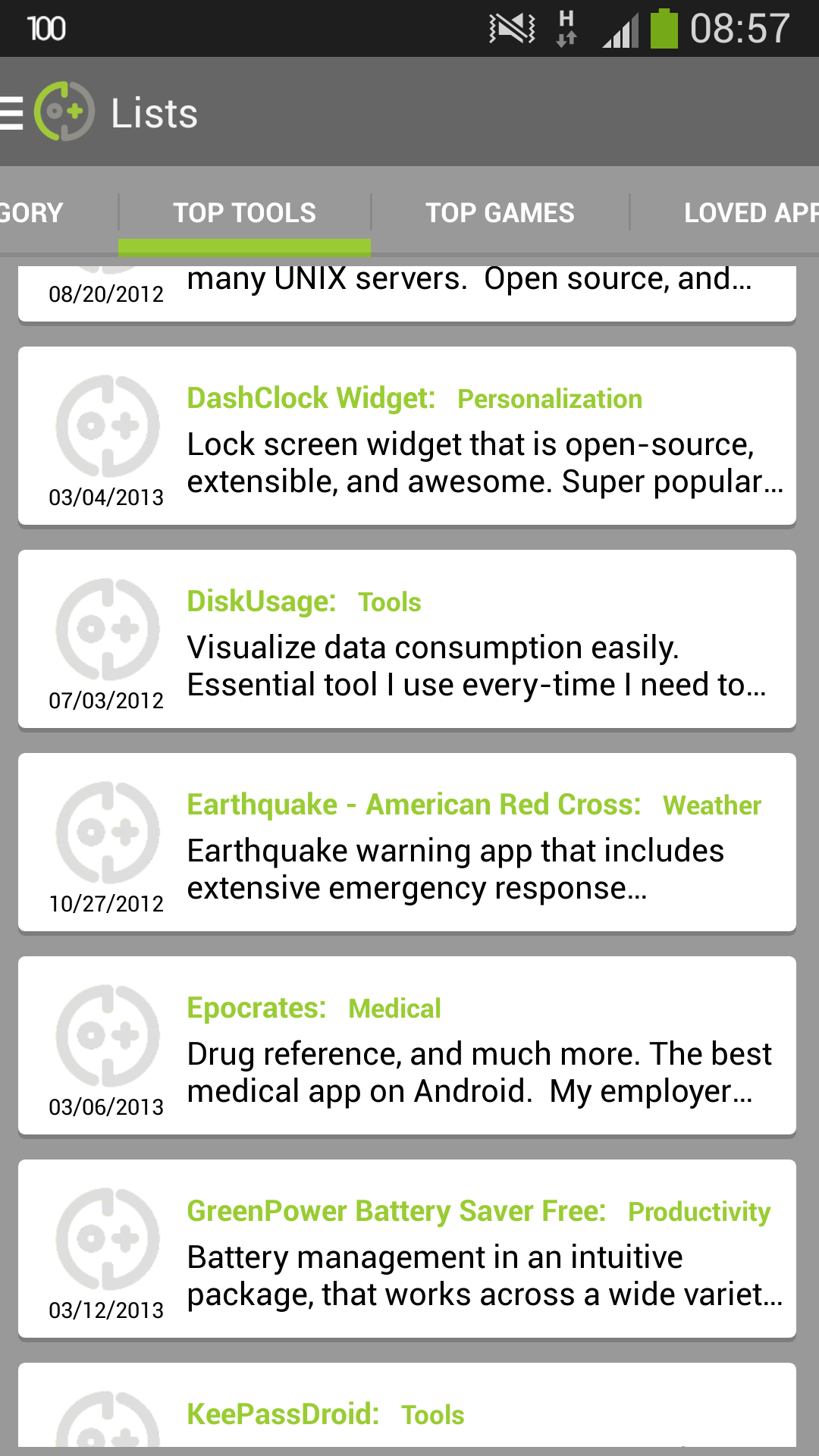 That brings me on to the true strength of DOTD which is the quality of it's app selection.  There are apps and services around that do something similar, but a lot of the time they'll direct you to some terrible game that isn't worth your time to install or that they're being paid to promote.  DOTD manages to consistently come up with quality free apps.  Of course there will be days when the app doesn't interest you or you've already tried it, but on the whole it's a fantastic resource for finding new apps.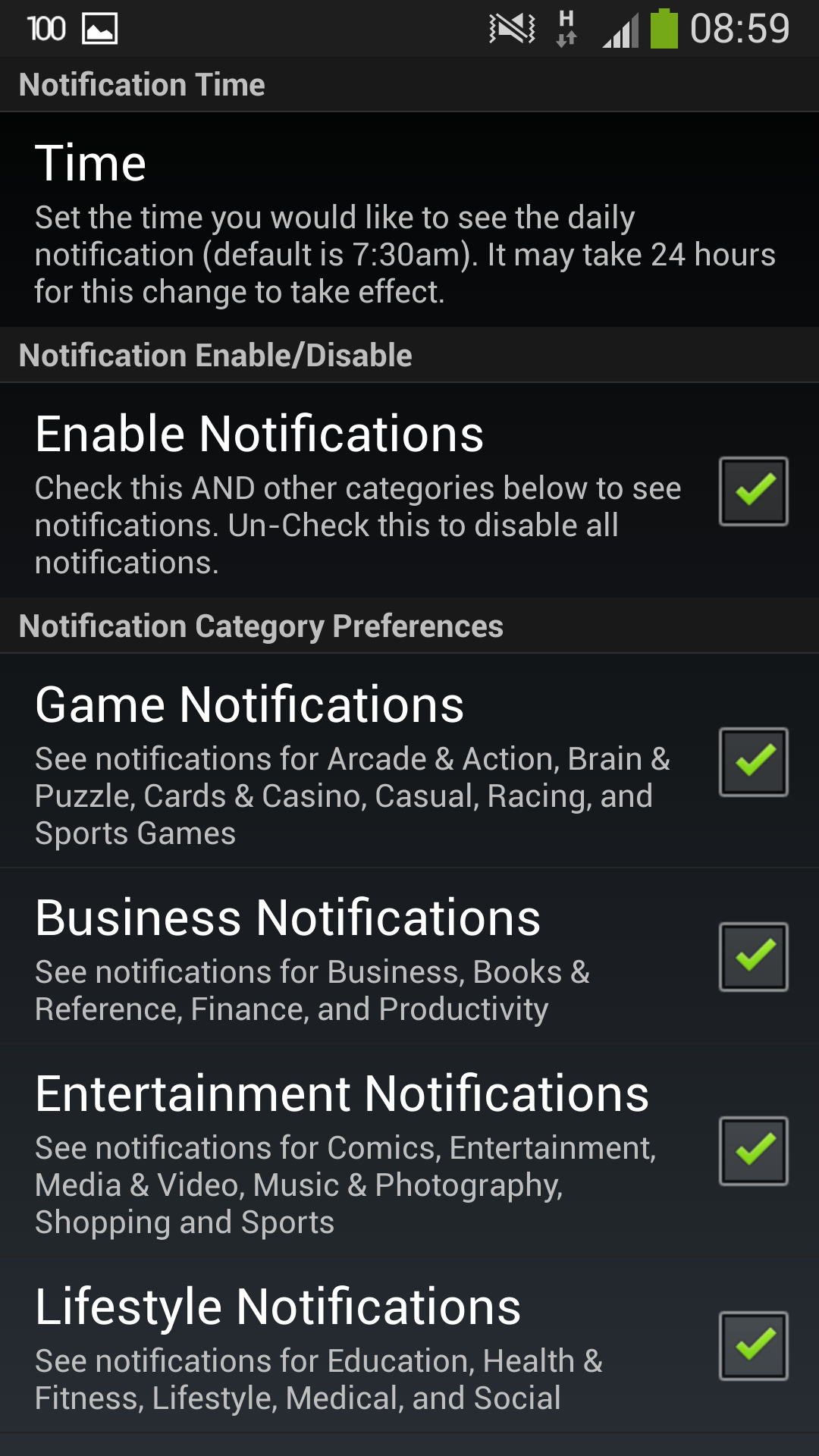 DOTD also gives access to a database of previously highlighted apps going back over a year.  Navigation is simple thanks to the recent redesign that follows Google's design guidelines, and there aren't even any ads to get in the way.
I have to confess that I've had Droid of the Day installed on my phones for almost as long as I've been using Android, and it wasn't until the developer contacted the site that I realised that I had done our readers a disservice by never reviewing it.  Well now you have no excuse, so check it out for free from the Play Store link below…