DroidBOX T8 Mini Gamer's Edition Bundle Review
For the past month I have been using the T8 Mini as my daily Android TV box. It's had some fantastic reviews, and looks like a great option for people wanting an Android box to plug into their TV. This also has the advantage of being part of DroidBOX gaming bundle, which includes a keyboard remote and gamepad.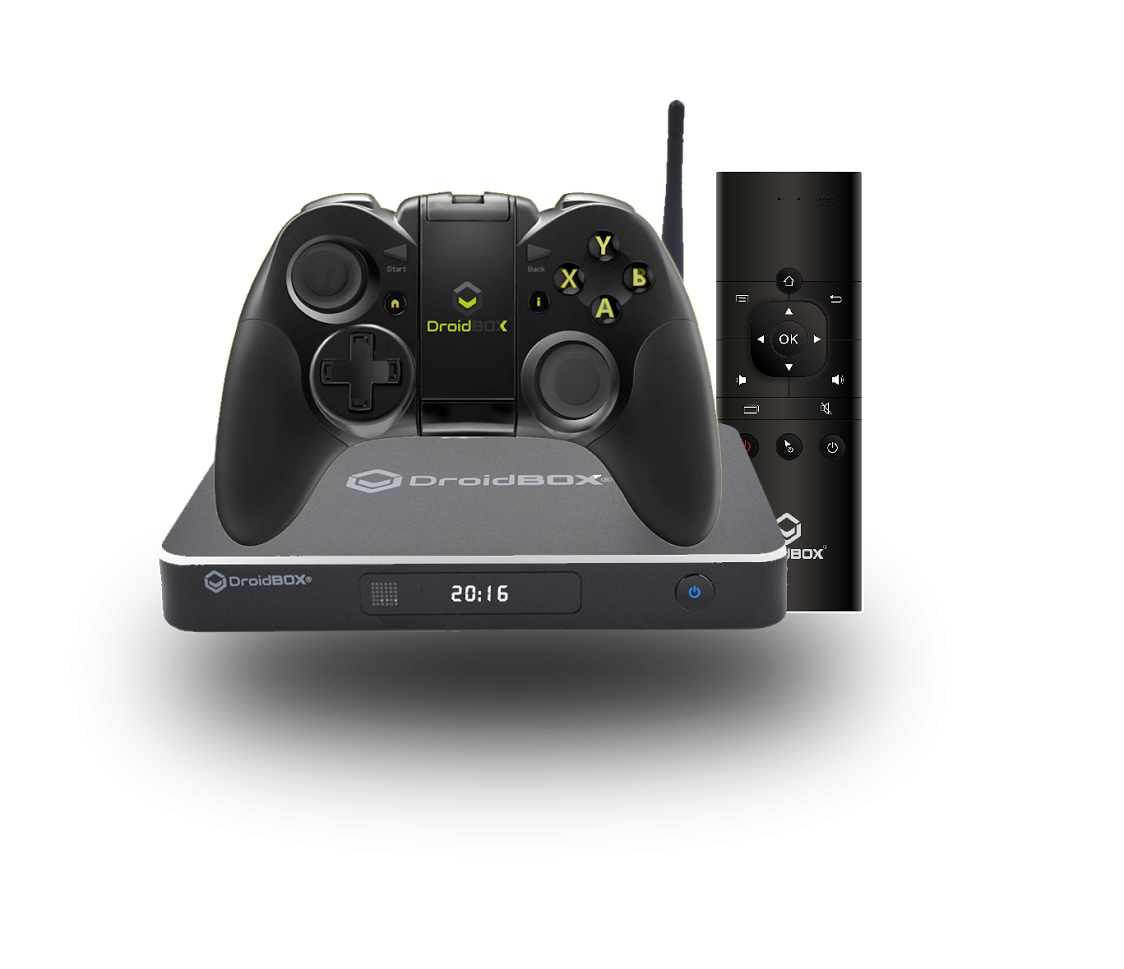 Specs:
Processor: 2.0 GHz Quad Core Cortex A53 Neon Amlogic S905
Operating System: Android 5.1.1 Lolipop and LibreELEC 7.0.2 (Kodi 16.1)
GPU: Mali-450 Penta Core
RAM: 2GB DDR3
Internal Memory: 16GB
Expandable Memory: SD Storage (up to 32GB)
HDMI2.0: Yes
HDCP2.2: Yes
USB Ports: 3
10/100/1000 Ethernet: Yes
Flash Support: Yes
HD Video Playback: Yes, Supports 1080p HD Videos
4K Video Playback: Yes, Supports 4K Videos
Video Support: H265/H.264/H.263/VC1/WMV/MOV/MKV/AVI/RM/RMVB/FLV/MPEG-1/MPEG-2/MPEG-4
Music Support: MP3/WMA/APE/FLAC/AAC/AC3/WAV
Photo Support: JPEG/BMP/GIF/PNG
Music Support: MP3/WMA/APE/FLAC/AAC/AC3/WAV
Gaming: Supports 3D gaming
I/O Ports: 10/100/000 Ethernet, HDMI, SD card up to 128GB, Optical Audio out, Power Port
WIFI: Wireless LAN 802.11b/g/n/AC – 2.4/5GHz DualBand
Power: DC 5v/3A
Accessories: HDMI Cable, Power Adapter, Remote Control, Manual.
Color: Black
Dimensions: 167mm x 123mm x 23mm
Weight: 250 grams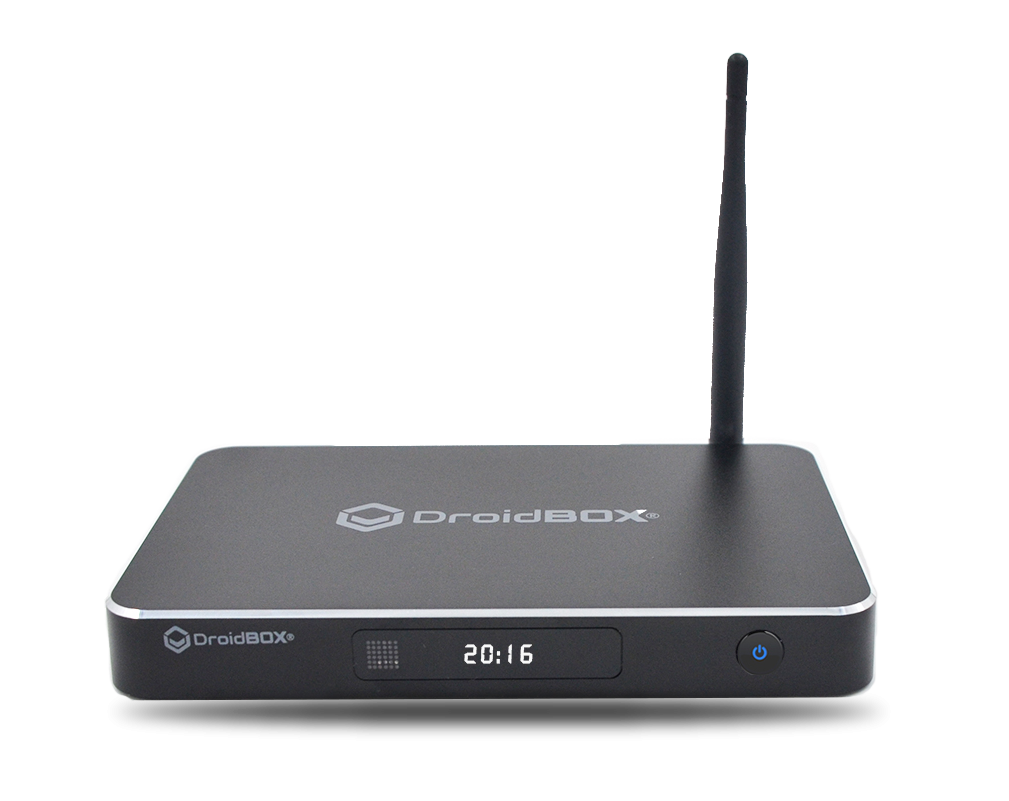 You can tell this box comes from DroidBOX with with branding on the top and front of the box itself. The box is sleek with curved edges and a textured black colour to it. There is also a nice silver bezel around it.The ports are positioned on the back and on the left and right of the of the T8 Mini, along the back is the Optical audio, s-video and audio, HDMI port, LAN and power. Along one side are two usb ports, and along the other is the remaining usb port and card reader. The front sports the LCD display, which shows the boot sequence and then the time.
The IR remote that comes in the box is standard and does its job. It's got media controls, Android buttons and mouse mode. There are 4 colored buttons which allow you to go directly into apps like Kodi.
The VIP Plus Mini Keyboard included with the gaming bundle was very useful. It has all the main controls on the front, including air mouse and navigation. Along the back is a full QWERTY keyboard, which is great for anyone wanting to type!
The initial boot took around 1 min to do, the droidBOX launcher is OK. For me it still feels a little cheap, and I tend to use something like TVLauncher which fills the screen and has some great customization. Though the included launcher does have some nice features, like favourites, date/time and the weather.
The T8 Mini gets shipped with DBMC, which is DroidBOX's own version of Kodi. It also comes with MX Player, TVCatchup and some games. This pre-installed version of Kodi is customised, with DroidBOX preinstalling a number of add-ons for video sites.
There were no noticeable problems when using the OS. Though they are not pushing out Firmware updates every day, the system feel stable. I was also happy to see that it came pre-rooted, I was able to install and run Titanium backup, and Adaway.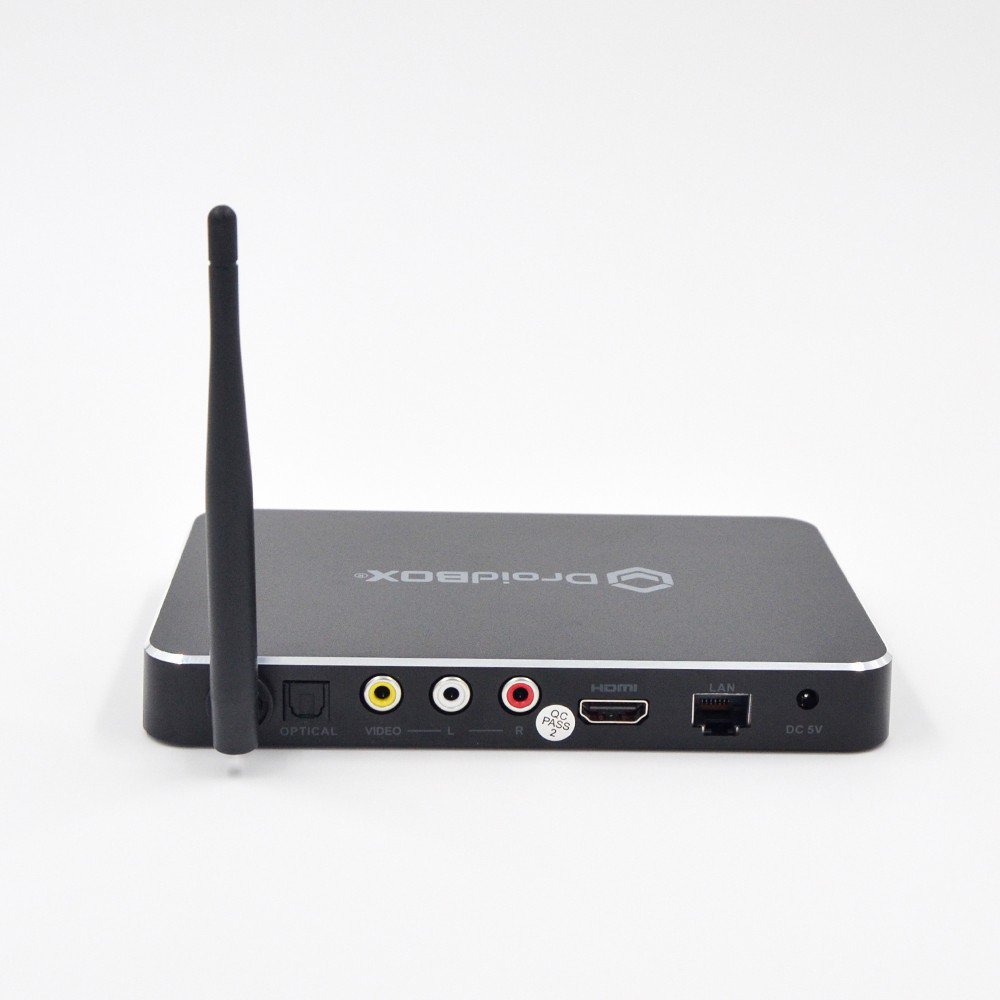 720p, 1080p and 4K 30FPS all played fine within the most recent version of Kodi. I did have issues with 4K in 60FPS, where audio was faster than the video. Overall media playback was excellent, and all played as I had expected.
The gamepad was a nice inclusion, as playing emulators are now a lot more fun. I can have them running, and use the gamepad to play the games. It also has a clip so I can use it on my phone!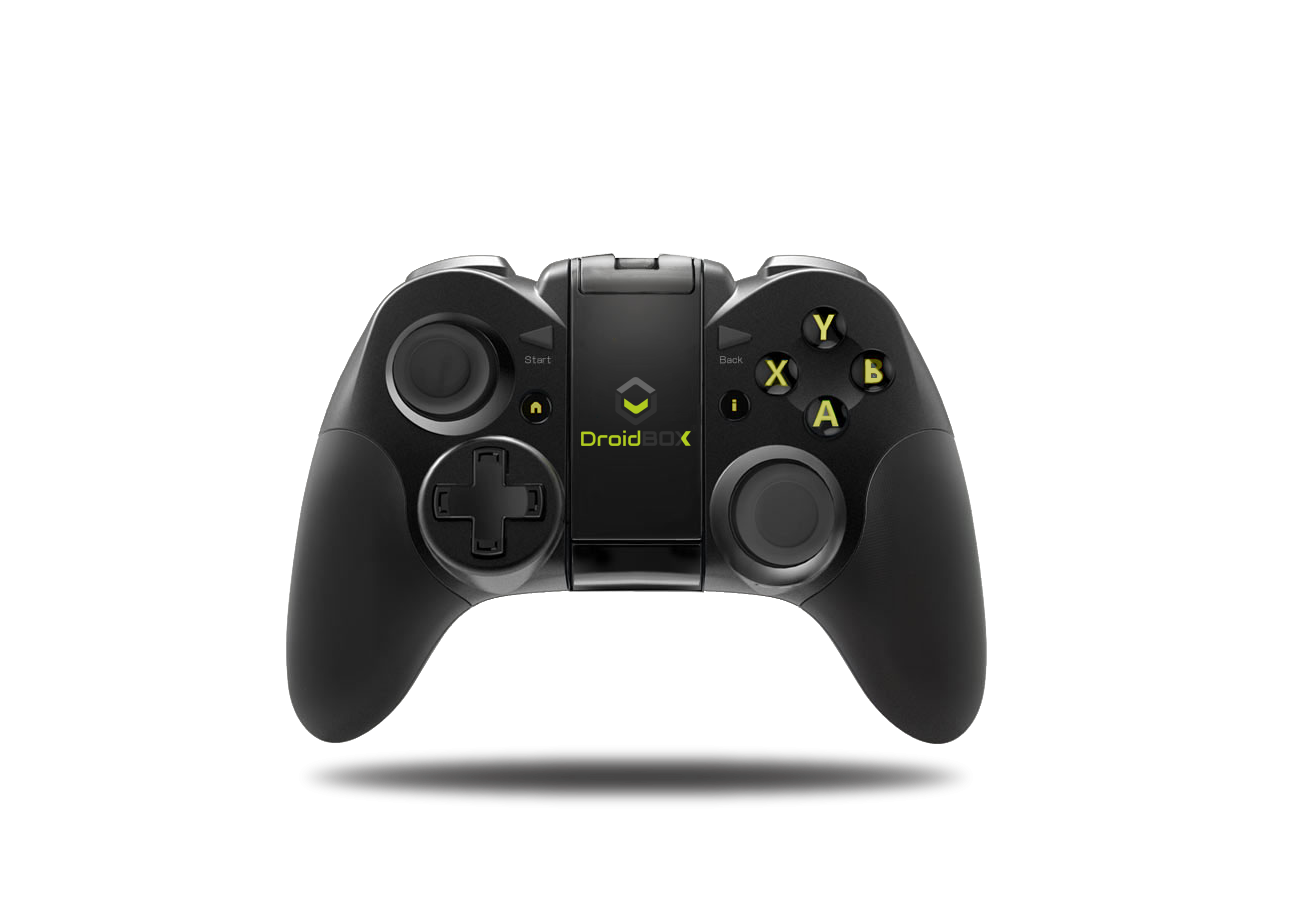 The T8 Mini is a fantastic and solid Android box. The T8 Mini is available for £102.95
Amazon UK
T8 Mini:
https://www.amazon.co.uk/dp/product/B00OWKD4GQ
Amazon USA
T8 Mini Gamer's Edition:
https://www.amazon.com/DroidBOX-Android-Powered-Computer-LibreELEC/dp/B06XCKV8MW/