Basic specs
Android 4.1 Operating System
1GB RAM
4.5 inch, 960 x 540, IPS panel with 16M colours
Corning Gorilla Glass
1.2GHz ARM A9 Dual Core Processor
1850mAh Battery
Wireless Networking 802.11 b/g/n
8 MegaPixel Camera with BSI sensor
We've had the Prestigio Duo 4500 these last few weeks for review and thought we'd share our experience of the device for potential buyers or anyone that may be interested in a new phone. We'll be taking the viewpoint of an end-user, as we usually try to do. With other phone and tablets we have reviewed, we try to keep things simple to understand with no tech words or benchmark results. The Prestigio duo falls in the under £200 price point, so probably isn't aimed at the people who buy flagship devices, more aimed at mother, father or wife who just want a phone that works well and looks good at the right price. It's main rivals are Samsung Galaxy Ace, Sony Xperia M, Xperia J, Huawei Ascend G510. Some good handsets there with the vastly popular Galaxy Ace being the most dominant, although around £30 more expensive.
Built with a shiny black plastic (white version is available) the duo feels actually solid in the hand and not too slippy. I know plastic phones seem to be moaned about now-a-days but this phone doesn't feel or look cheap when using. Fairly uninspiring really, the Prestigio Duo probably wont have people approaching you excited about what phone you're using but I'd call it a classic rectangle design. Solid to touch and use, the phone didn't bend or squeak when under testing. Lots of phones actually do, you'd be surprised.  A sturdy phone..
The back is removable, giving you access SD card slot, and the two SIM slots (hence the duo title as this phone supports GSM and WDCMA). Battery is removable if you so desire but you won't need extra juice because this phone will last you a day under average use. Although average use differs between everyone, it lasted me a day under heavy usage and that means heavy.
The Prestigio Duo 4500 has the usual trio of hardware keys from days gone by,  Menu, Home and Back. The menu hardkey can take some getting used to because the way Android is built now, accessing menu settings is all on screen. With no recent key for multitasking you have to press and hold Home. Not a major issue and likely something you'll be used to in a few days but definitely worth mentioning.
Power button on the right near the top. Volume rocker on the left. The classic approach. With a 3.5mm headphone jack and the micro USB on the top, this leaves the bottom with no ports or trays. Although the mic is down there, you wouldn't know until looking for it. (My personal preference is to have the micro USB at the bottom, maybe you have a stand or dock for charging purposes)
From a design point the only thing I dislike is the way the camera lens protrudes at the back. There's very little protection and could potentially get scratched or damaged if you're not careful. A leather pouch is supplied in the box which adds the protection you'll need and you can set you phone down on it's back without fear again. If you choose to actually use this case, is up to you. (Shown in the third picture, above). Speaker grill placement could be better too. It's at the back bottom and your hand covers it when you're holding it, not a lot , but a bit.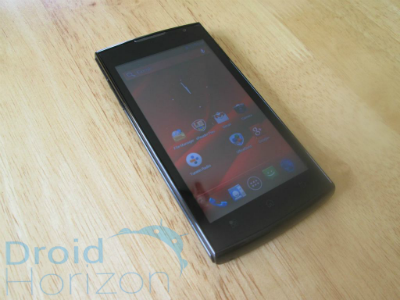 (4.50″,960×540 (qHD) display IPS panel with 16M colours It's a fairly decent screen actually… Granted it isn't a stellar display, you can see some jagged edges, but it's not bad for the price point. Not actually brilliant in direct sunlight either but in everyday use you'll get along just fine.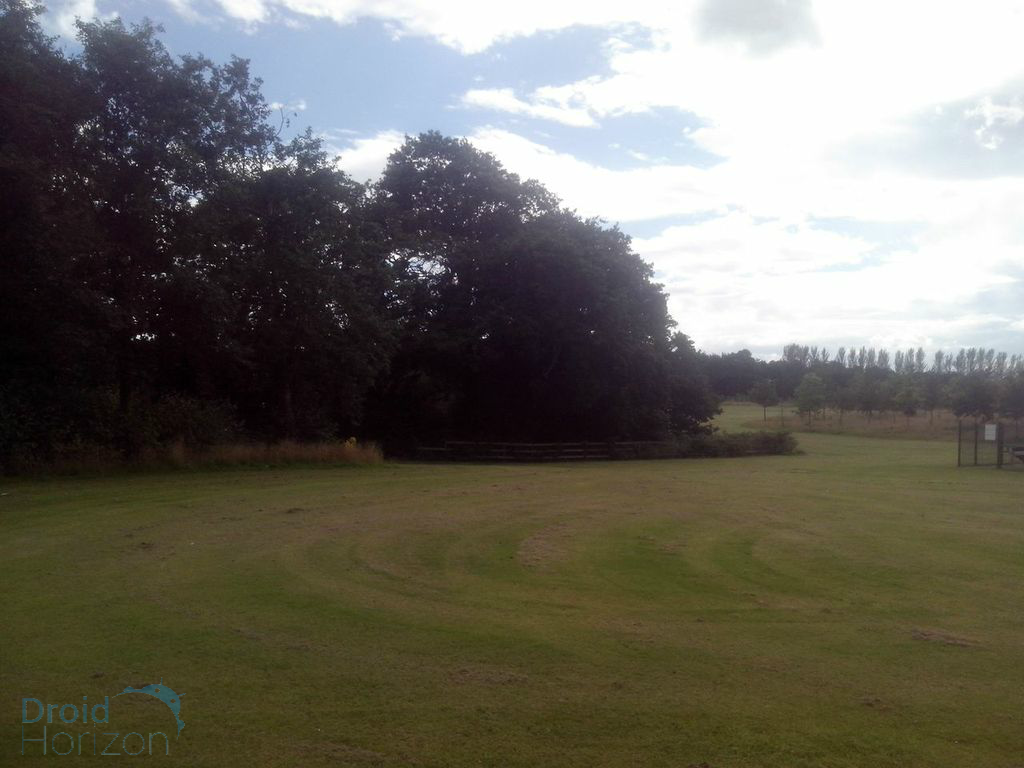 Keeping the price in mind the Prestigio duo 4500 offers a fairly decent camera experience too. You won't be winning any mobile photography awards with this snapper but it'll take OK pics of the kids at the jungle gym or eating ice cream at the sea front. The camera user interface is stock android, so many of you will be familiar with how to use it from the off. You have Photo Sphere, Panorama, Video and all the usual options you get with a stock Android experience device.  The Duo offers far from perfect camera results but you have to take it as it comes…
Performance wise, the Prestigio surprised me again.. With hardly any added applications and only a few apps running in the background from switching on for the first time, I was actually happy. After using for a few weeks with my regular apps installed the Prestigio still felt like it was running kind of fast but the RAM soon filled up, maybe the days of 1GB are over? Playing fairly lightweight games the Duo felt ok too but performed very well on the everyday tasks like checking my Gmail, using Google Plus all day, searching the web for pictures of bacon. Normal things. Still keeping price in mind here and it's a dual core in the age of quad core as standard, it performed reasonably well. (Using a Nexus4 as my daily device has spoiled me because I still think my device performs better than all the other phones released so far this year.)
Now this is the biggest negative of the Prestigio… It has very little internal storage already but even less partitioned for apps. I can't even explain why the manufacturer would do this. 503MB of storage for apps is a complete joke, these days. Inside a few days use you'll be back to that old juggling act of deleting the apps you don't use to install new ones. I had assumed this was a thing of the past.. I remember doing this with phones more than 3/4 years ago. All internal storage should be made available for applications, I think. Just over 2 GB for apps, would do fine. You can add 32GB storage via a MicroSDHC card for your photos and films but that isn't going to help here. Mark this as a major concern or negative factor if you're looking to purchase the Prestigio.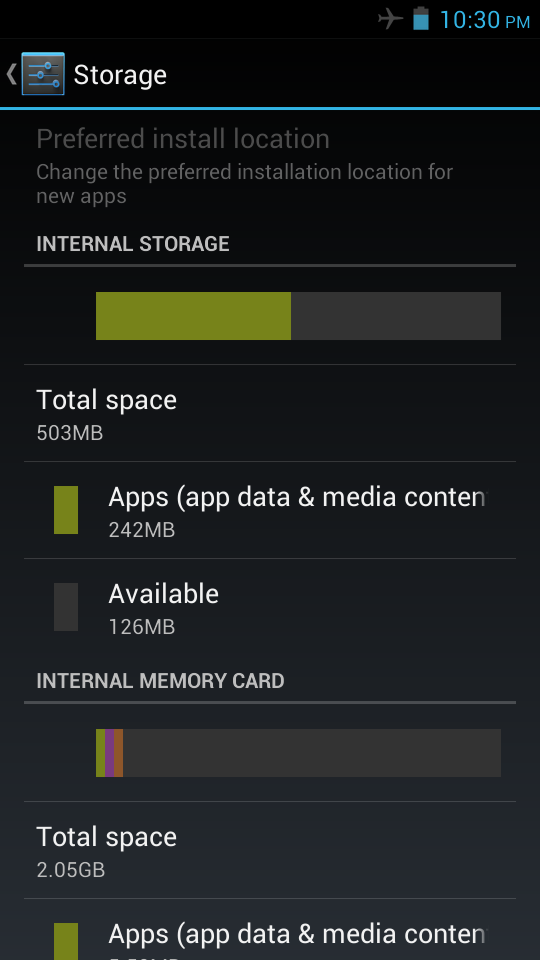 As mentioned you have very few pre-installed applications. Now this is something I really like. The Prestigio again sticks to stock Android very closely. You'll have access to all the great Google apps like Gmail, Play Store, Maps, YouTube etc etc out of the box with very little added extras to take up your valuable storage. Prestigio are more well known for making tablets and E-readers so they provided an app for you to access their store to buy books. I have no issue with that. H'mmm, Gameloft app pre-installed? Just disable it!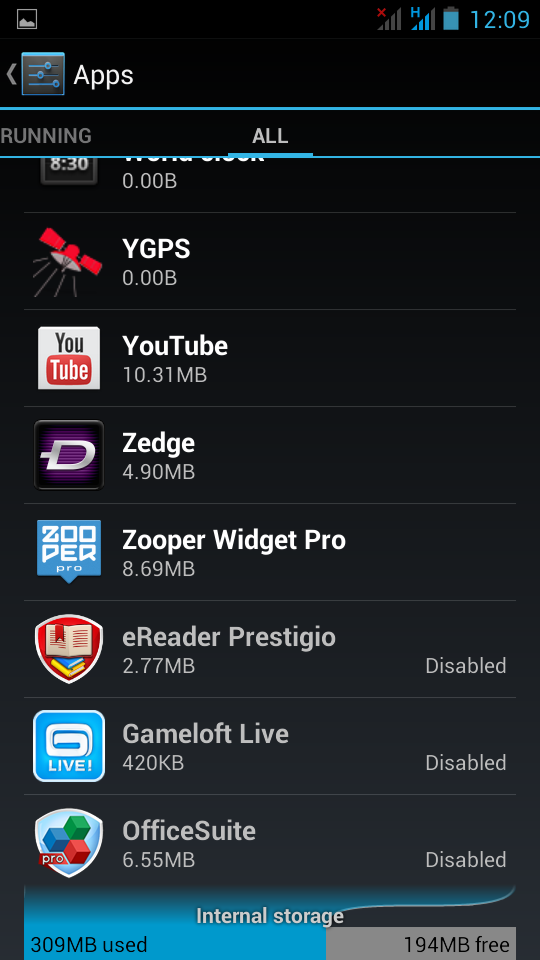 Whilst sticking with stock Android Prestigio did add some tiny little added features that you might actually use. The audio profiles are pretty cool, you can make your own or set for a loud environment or in a meeting… Changing colour of Scenes.. I suppose one would use that but it doesn't change the colour of either the battery or data icons.
If I'm honest the sound quality from the speakers is subpar too. Fairly loud, granted, but you'll hear hissing, popping and crackling when turned to eleven, so you'll have to turn back down to eight again. There are no mid levels at all via speaker but with half decent earphones it'll perform reasonably well. I'd be fairly confident that if you bought a new phone based on sound quality alone, you likely wouldn't be looking at this device in the first place.
The Good...
Price! (Under £200)
Stock Android experience
Good build quality
The Bad...
Lack of internal storage for apps
Poor sound
Mediocre camera
Overall...
Based on price alone, I'd recommend the Prestigio Duo 4500, if that's your budget to spend. The best phone I've used at this price range, for sure. Let down only really by the lack of internal storage and so so camera, I'd happily buy the Duo for a relative, but probably not for myself. This device isn't aimed at the Power User/ Geek anyway so that isn't really an issue. If you want something that looks premium and don't really intend installing a lot of applications you won't go far wrong with this device.
If you're interesting in purchasing, can we recommend our friends at Clove Technology.