Introduction..
We've had the Sony Xperia Z for a review this last 2 weeks and we'll put down our thoughts, likes, dislikes and opinions on the device without getting into anything too technical or geek-ish. Maybe you stumbled across this article or you were referred here from a link around the net or even by me. You'll not see benchmark screen shots or quadrant scores because those things don't make any difference to the average buyer or potential buyer, I should say.
Below you'll find the spec sheet where most, will likely, be gibberish and you'll just scan over it, that's OK. We'll provide a breakdown below on, Looks/Design, Screen, What's Onboard/Software, Camera, Pros, Cons and a Conclusion
Camera and video
13 megapixel Exmor RS camera with Auto focus and Burst Mode
16x digital zoom
HDR for both picture/film
Face detection
Flash/Pulsed LED and Photo light
Front-facing camera (2 MP 1080p Exmor R)
Geotagging
HD video recording (1080p)
Image stabiliser
Picture Effect
Quick Launch
Red-eye reduction
Scene recognition
Self-timer
Send to web
Smile detection
Sony Exmor RS for mobile image sensor
Superior Auto
Sweep Panorama
Touch focus
Display and design
5″, 1920×1080 pixels, 16,777,216 colour TFT
Sony Mobile BRAVIA Engine 2
Scratch-resistant, shatter proof sheet on mineral glass
Capacitive touchscreen with on-screen QWERTY keyboard
Screenshot capturing
Pre-loaded applications
Google Chrome*
Google Play*
Google search*
Google Voice Search*
Google Maps for Mobile with Street view and Latitude*
Web browser (WebKit)
Google Talk application*
Memory
RAM: 2GB
Flash memory: Up to 16 GB
Expansion slot: microSD card, up to 32 GB
Networks
UMTS HSPA+ (Bands 1, 3, 5, 8 or bands 1, 2, 4, 5, 8)*
GSM GPRS/EDGE 850, 900, 1800, 1900 MHz
LTE (Bands 1, 3, 5, 7, 8, 20)*
Entertainment
3D Surround Sound (VPT)
Album art
Bluetooth stereo (A2DP)
Clear Audio+
Dynamic normalizer
Music tones (MP3/AAC)
PlayNow service*
TrackID music recognition*
"WALKMAN" application
xLoud™ Experience
3D games
Motions gaming
Video streaming
Facebook application*
Twitter*
YouTube*
Connectivity and communication
3.5 mm audio jack (CTIA)
aGPS
Bluetooth 4.0 wireless technology
DLNA Certified
GLONASS*
HDMI via MHL support
Media Go
Media Transfer Protocol support
Micro USB support
Native USB tethering
NFC
PC Companion
Screen mirroring
Synchronisation via Exchange ActiveSync, Facebook, Google and SyncML
USB charging
USB High speed 2.0 support
Xperia Link
Wi-Fi and WiFi Hotspot functionality
Wi-Fi Miracast
Looks and Design.
A classic rectangle design made of glass front and back. A solid device to hold in-the-hand and feels reassuring because of the materials used. Some people may be scared of the glass but other phones like the Nexus 4 are like this (which I own) and have zero issues so far from it. The Xperia Z, whilst I had it, gained no marks, dents, scratches. The Xperia Z isn't slippery like the infamous Nexus 4 would be when it would randomly slide off an uneven surface.
One of the major selling points of this phone is that it's waterproof up to 1 metre. I didn't test this out, but have been assured that it is in fact the case. All ports for MicroSD, Micro SIM, Micro USB are very neatly hidden and are actually difficult to find when you first receive the phone. This is due to design. All covers of the most likely places for water damage have been perfectly concealed to ensure the device doesn't let water or dust particles in. A very handy system notification will tell you this, when you leave such ports open.
Screen
I'll be honest, it's a bit of a let down. Viewing angles aren't great and the panel looks washed out, to me at least. I know this phrase gets used a lot but the screen's colours look faded, the whites look light grey, and the blacks look like a really really dark grey. The 5″ size isn't that much of a bigger footprint than most of the 4.7″ devices around now. Back to the viewing angle… If you like to use your phone  in landscape then set it against something to watch a YouTube video, it has to be set just right. This is a normal thing that people do but can be a pain to do on the Xperia Z because you can't see much unless it's positioned at exactly the right angle.
 What's Onboard/Software
Built on Android 4.1 Jelly Bean which isn't actually the newest version available presently, Sony is already playing catchup to bring all the latest and greatest features that 4.2 offer. No Lock Screen Widgets (but they actually use a very nice swipe feature that makes the screen shimmer.) The Xperia home launcher isn't really bad, it's light enough, fast enough and not a lot of bloat (apps they think you'd like but you actually don't.)  Most applications provided are to the services Sony offer like Music Unlimited, Video Unlimited etc etc. It's a Sony phone and they want you to subscribe, but you don't have to and it doesn't spoil the experience in any way.
Camera
This phones redeeming feature, a  13 MP Exmor RS camera! The average person doesn't know what that means and gets pulled in by the higher megapixel means better camera. Sometimes that isn't really the case. If you are going on a family trip to the zoo or fun fair with the kids, you can leave your digital camera at home. You'll only need this phone. Burst mode, record in full 1080p etc etc., this is a true smartphone camera and likely the best I've personally used. Sometimes a picture speaks a thousand words.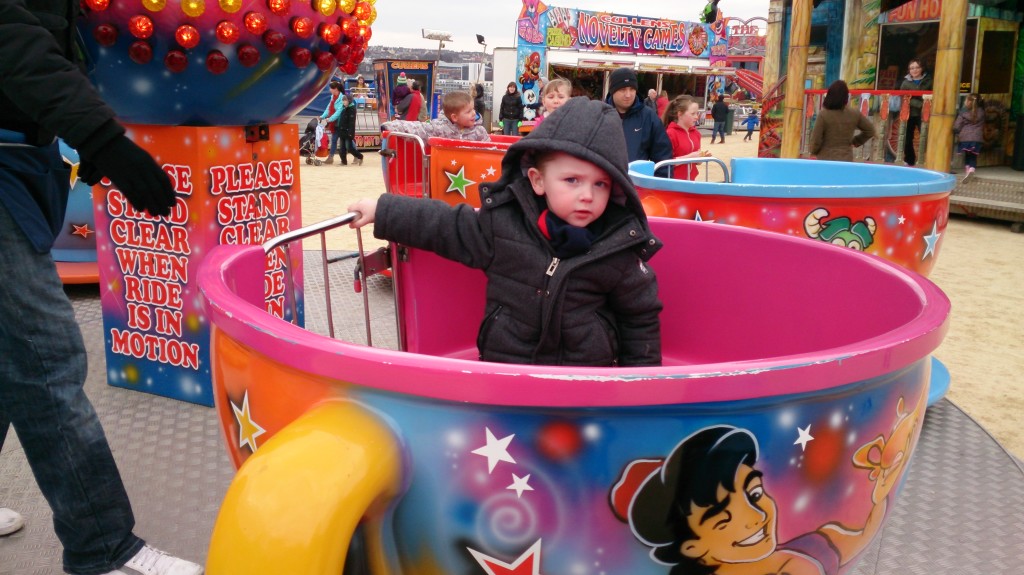 Pros 
Gorgeous looking device and feels wonderful in the hand. A premium high-end device.
That camera!!
Water and dust proof. (If you work or play in a environment where dust or water is present, fear not).
Lack of bloat applications.
Loads of connections available to TVs, PC, PS3 etc etc for streaming or viewing.
Cons
The screen really lets it down.

Released with out-dated Android version so already playing catchup.
Conclusion
I passed the Sony Xperia Z to Roy from the team for a few days to find out what he thought of it……..
"From what we've seen, the Xperia Z has been getting pretty mixed reviews, therefore Ste gave me a loan of it so we could get a second opinion.
For me I had a problem with the device as soon as I tried connecting it to my home Wi-Fi.  No matter how many times I scanned, it couldn't see my router.  I even tried entering the details manually, but no luck.  The names of my neighbours Wi-Fi appeared, but not my own.  I have a variety of other devices connected to my Wi-Fi, and this is the first time I've had any issue.  A quick Google search did find some other people reporting Wi-Fi drop-outs, and the consensus is there may be an incompatibility with certain routers.  This was evident when I brought the Z to work and it connected to the Wi-Fi straight away without any issues.  If you have a Netgear router or are on Sky Broadband I'd recommend checking the sellers return policy before purchasing this device.
For me, the phone fits well in the hand and the 5″ screen size was not an issue.  However despite having around double the resolution of my current phone, I wasn't blown away with the display.  The screen is great if it's pointing directly at you, but angle the screen even slightly in any direction and it looks washed out and unviewable.  The problem is compounded by Sony's skin which uses backgrounds with various shades of grey (no, nothing to do with the dirty book) instead of the more usual black.  Expecting black and getting grey made the screen look low contrast to me and it wasn't until I viewed some photos that I could see that face-on the screen is actually pretty good.  Switching to a different launcher helped a lot, but the soft keys remain grey regardless.
The water/dust-resistant port covers take a little getting used to, but shouldn't be an issue after a week or two.  However I was bothered by the placement of the internal speaker at the bottom-right edge of the phone.  When holding the device in landscape mode it's very easy to cover the speaker with your finger which muffles the sound – a major irritation when gaming.
I was very impressed with the camera which gave consistently great results using their "Superior Intelligent Auto" mode, even in low-light conditions.  The way it analyses the scene and automatically chooses the best shooting mode works really well.
I have been a fan of Sony products in the past, and as my current phone is a couple of years old I was expecting to love this phone.  Unfortunately even ignoring my Wi-Fi issues, I found nothing exceptional apart from the camera and overall the experience was as grey as the UI.  If you spend lots of time in a wet or dusty environment, then the resistance qualities of this phone may make this worth buying but otherwise for my money there are better alternatives available."
If you'd like to purchase this device, please do so from our friends at Clove Technology