Well guys it's here 2016 and with so much to look forward to this year in mobile gaming we take a look at some of last year's top and most memorable mobile games for both tablet and phone, so let's start in reverse order and links are in the titles guys so check them out, trust me we got you covered.
Number 5. Monster Legends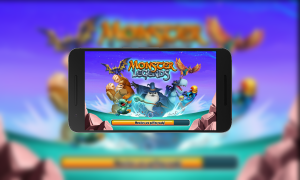 Monster Legends is a freemium game of breeding monsters and farming, you start off with a couple of monsters and get them to breed and the possibilities are ridiculous, with almost 250 monsters to breed and some taking nearly 3 to 4 days to hatch so you won't run out of things to do and upgradable farms, pens, hatchery also.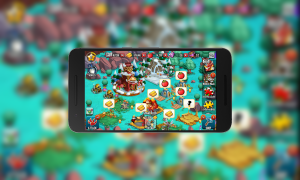 Along with breeding you also have quests, dungeons and PvP (player vs player) putting your monsters against somebody else's for fame, glory and those all important XP points.
Number 4. Balls & Holes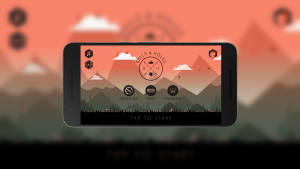 Balls & Holes mixes the shadow type of game like anger of stick and blends it with the material look we've come to love and endless runners, as you may have guessed you run along jumping over gaps in the floor while running over mounds and avoiding the various sized balls that come hurdling down the same hill you're running up.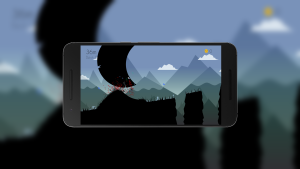 There are IAP's in the shape of ad removal and purchasable characters, there are coins to collect along the way which can buy some of the characters (excluding the IAP guys of course) the idea is just to keep going and controls are easy as pie, left side of the screen when pressed gets you to run left, let it go and he runs right, right hand of the screen is your jump to …. well jump over obstacles .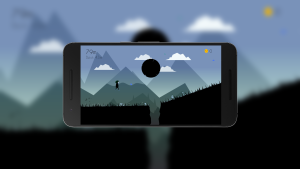 Number 3. Madden Mobile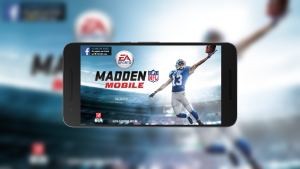 Madden mobile brings the NFL Madden experience to your mobile device in a way that is that unrivalled, your team is what you can make out of packs you earn or buy in classes bronze, silver, gold, and elite so popular is this game ( especially with our American brothers & sisters ) there are communities on Google+ to give tips, and league invites.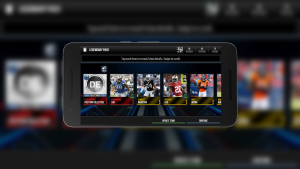 The leagues which I mentioned above is similar to the war system from Clash of Clans in that one group of people are playing against another to determine a winner during a timed event. Of course you don't have or need to be in a league ( it's just fun to ) you can go it alone and go head to head with other players to gain those XP points and fans or you can take part in the single player events for reward packs and complete sets of cards for greater rewards.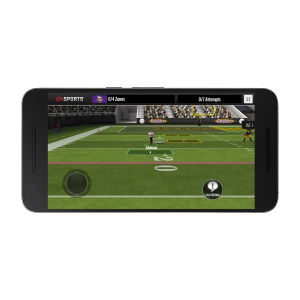 Like most games there are in app purchases for in game currency which range from fairly cheep to heavily expensive so be aware, the in game currency is gold and madden notes both can be used to purchase either player packs to boost your overall attack or defense with new players or event packs for the chance to complete those all important sets.
There is also an in game auction house to sell those not so important players for gold or to buy players the choice is yours.
Number 2. The martian : Bring him home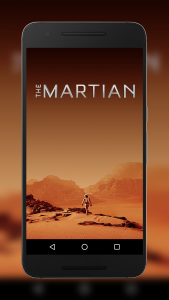 This is a unique story based game in which the story unfolds in your notification window, for those who have not seen the film or read the book its about Mark Watney who is stranded on Mars after he and his team needed to leave in a hurry during a major Martian storm, Watney is hit with debris forcing him away from the crew into the storm, his crew mates fearing the worse to leave him behind thinking him dead.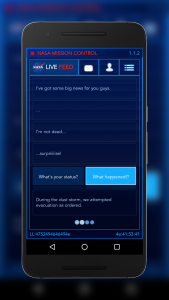 The basic mechanics of the game is to read the information (story) Watney is giving you then solving the scientific problems like how much oxygen needs to be vented etc..
Its a very fun game and to be honest you learn a little from it to and it puts you in the film/book to live all the heart pounding action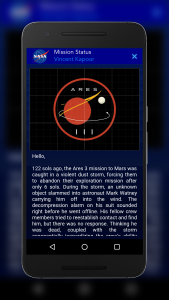 and finally our number 1 game of 2015
Number 1: Minecraft story mode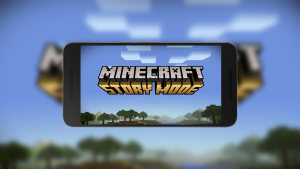 Needless to say Minecraft cannot do any wrong these days with monthly updates to their very popular minecraft pocket edition and the regular snapshots to PC and console versions, but excitement ran high last year when rumours started circulating about telltale games bringing a minecraft story based game, then during e3 it was finally announced and the minecraft community whet nuts and it is easy to see why.
Like all off telltale games it is decision based and the story unfolds as you decide weather it be go left or right or craft a diamond sword or a wooden pickaxe.
It is just over the 4 pound and with new chapter promised in either a purchase by chapter or a season pass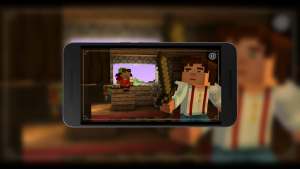 Needless to say every Minecraft fan in the world will want to play it and I am one of them and i'm pretty sure I will play this until the last chapter is done and dusted, this is a fantastic and easy to use game that captures what it would feel like living in the Minecraft world.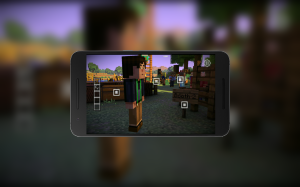 Well that's it guys, that is my run down of what i think where the top 5 games of 2015 and it only gets better going into 2016 with new titles from Fireproof Games and telltale games releasing a new title to their popular episodic series catalogue
But let us know what you think, what would have been your top 5 we'd love to hear from you so drop a comment below or on our G+ and Facebook pages.
App designers / creators are always looking for ways to add value and simplicity to their designs. Building a popular app requires creativity, expertise, and the right tools. Here, we list a few pieces of design software that should be in every app creator's toolkit. Adobe Experience Design Of all design tools on the Windows platform, Adobe's Experience Design (XD) is one of the best. ...[Read More]