EarthCroc Professional Office Gaming Chair Review
When I first came across the EarthCroc, they had a small selection of low priced gaming chairs. Now they are hitting the market hard with their professional series gaming chairs! Coming in a selection of different colours, the Professional series gaming chairs look great. When it arrived I was really impressed by how simple it was to put together, and then how comfortable it was afterwards. I currently use it as my 9 till 5:30 office chair for 5 days a week.
Features & Specifications
Quality Padded Fabric
Soft Padded armrest
Reclining up to 100 degrees + lock-tilt mechanism.
100mm class 2 gaslift
Heavy duty metal base
Anti-Scratch Nylon castor wheels
Earthcroc Logo on front
Max User Weight: 180KG (recommended max 120KG when tilted past 90 degrees).
Earthcroc Logo on x2 cushions
Product size: 66*66*120-130cm
Packing size: 78*33*64cm
Package:1pc/carton
Package weight: 21KG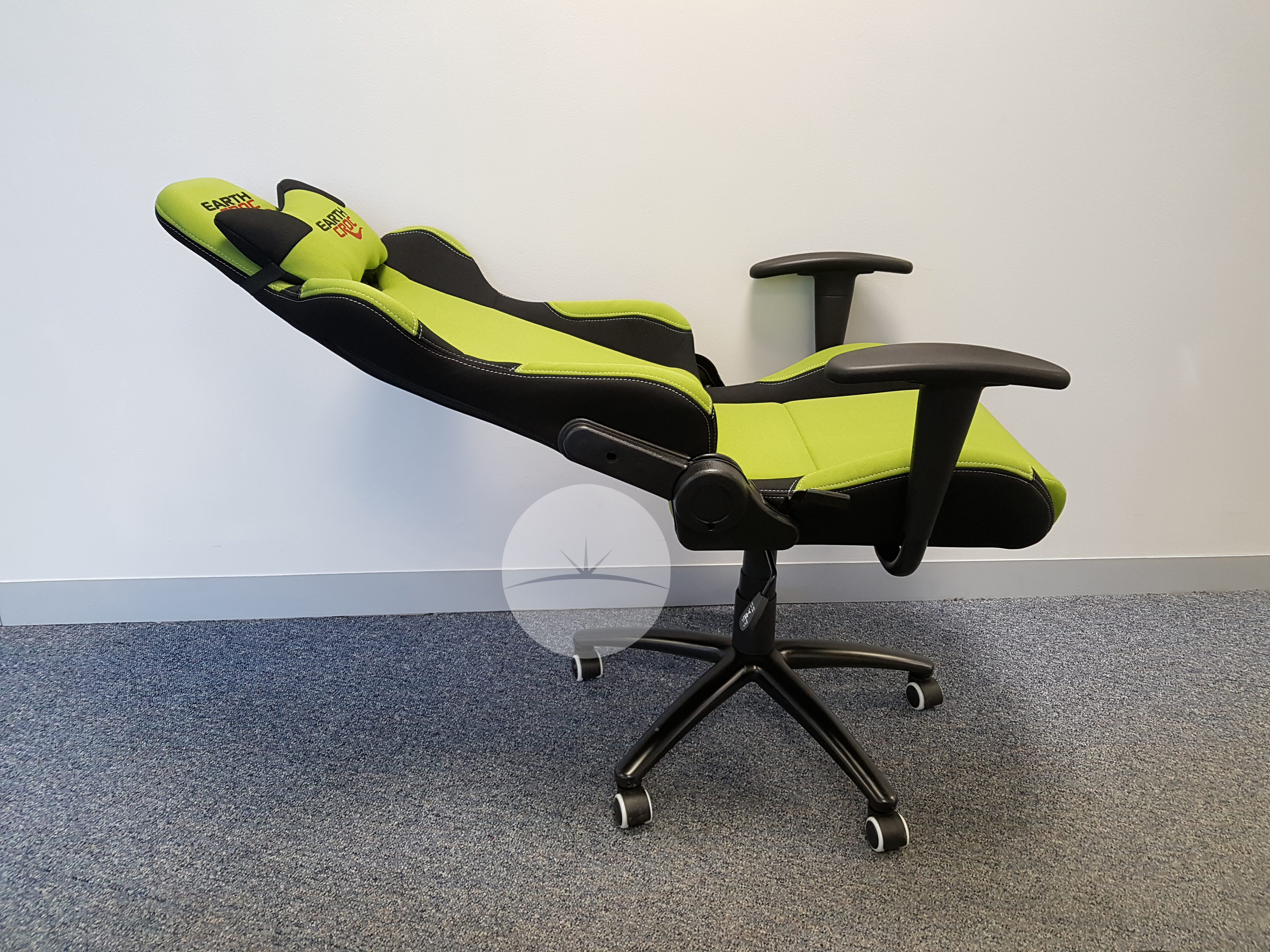 Ever the fan of making a statement, I went for the green colour chair. It's fabric and not leather, so especially in the winter it is incredibly warm. I will admit the green did take some getting used to, but as ever it fits in perfectly.
The EarthCroc Professional Chair really stands out with that familiar modern design, which, after sitting on it for a month, is all based around comfort. The chair has an almost ergonomic look and feel to it, making it very comfy for my lower back. Especially with the addition of the two cushions I can have one on my lower back and neck, adding to the comfort. This meant I could sit forward and type an email, or chill back using the level on the side to drop the back.
I'm quite a big guy, so I was happy to see the chair had some room for all I have to give. When sitting at a desk, my elbow rests on the arm rest when using the mouse, allowing for a much more snug seating arrangement.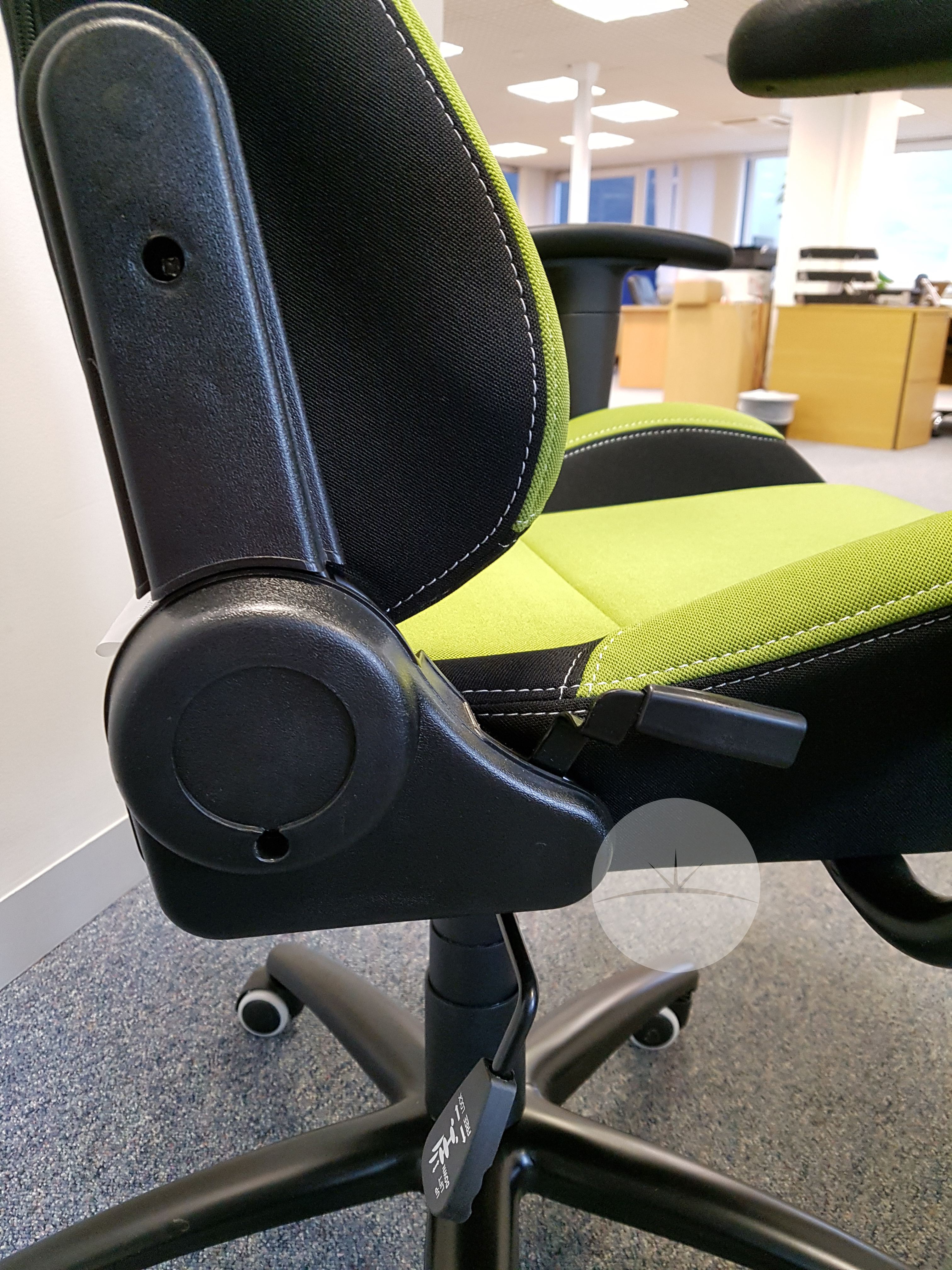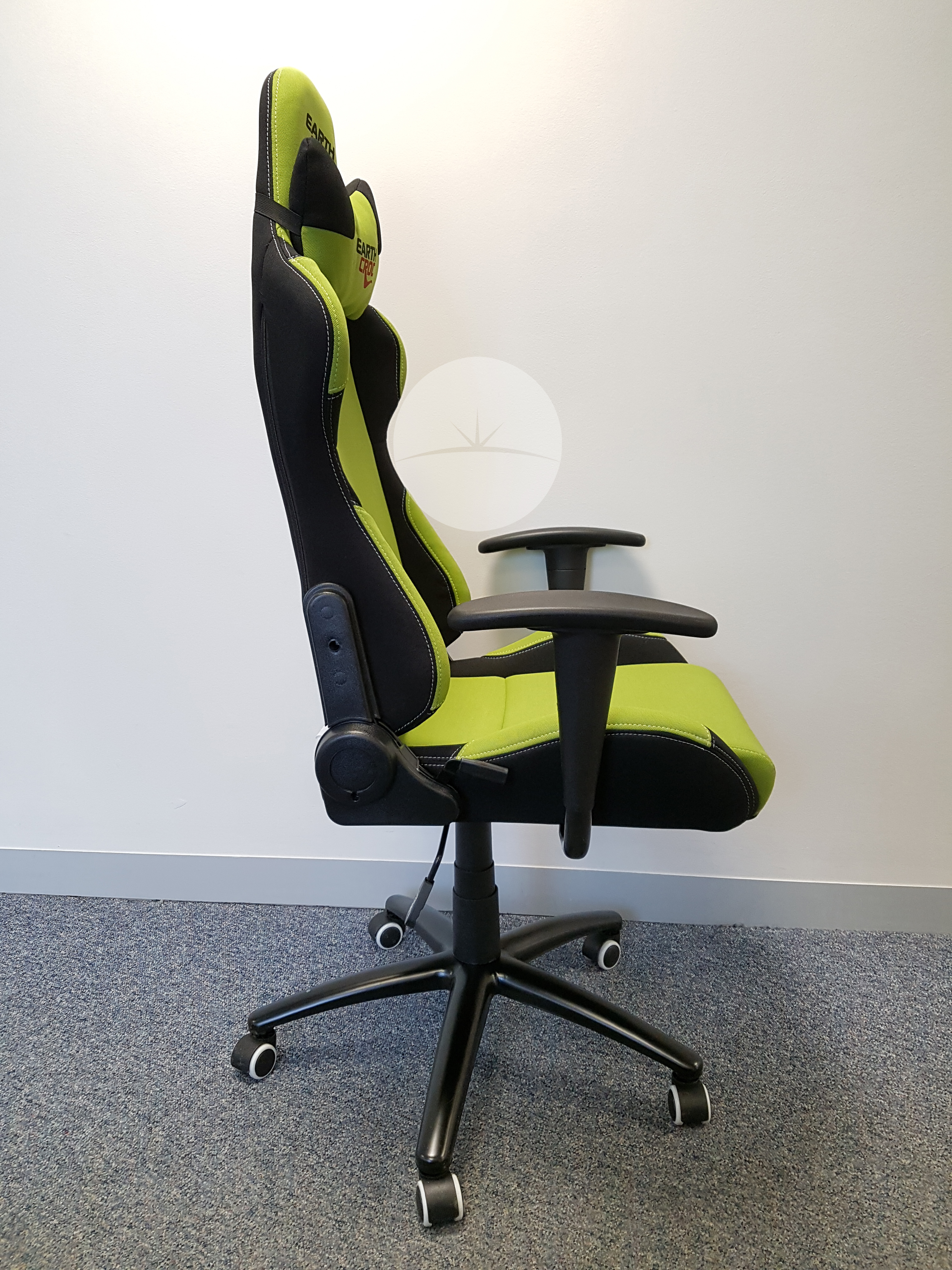 But what I think really puts this particular gaming chair ahead of standard office chairs is the high quality of materials used. The whole chair feels really well made, and comfortable.
As mentioned the height of the chair is adjustable, so whether you're short or tall, you should be able to sit comfortably either way. The seat though spacious, may not be able to accommodate individuals with slight weight issues, so to speak.
For me there was only drawback is that I kept getting static shocks. It is completely bizarre, it doesn't happen all the time, but it's only when I'm on the chair and touch the side.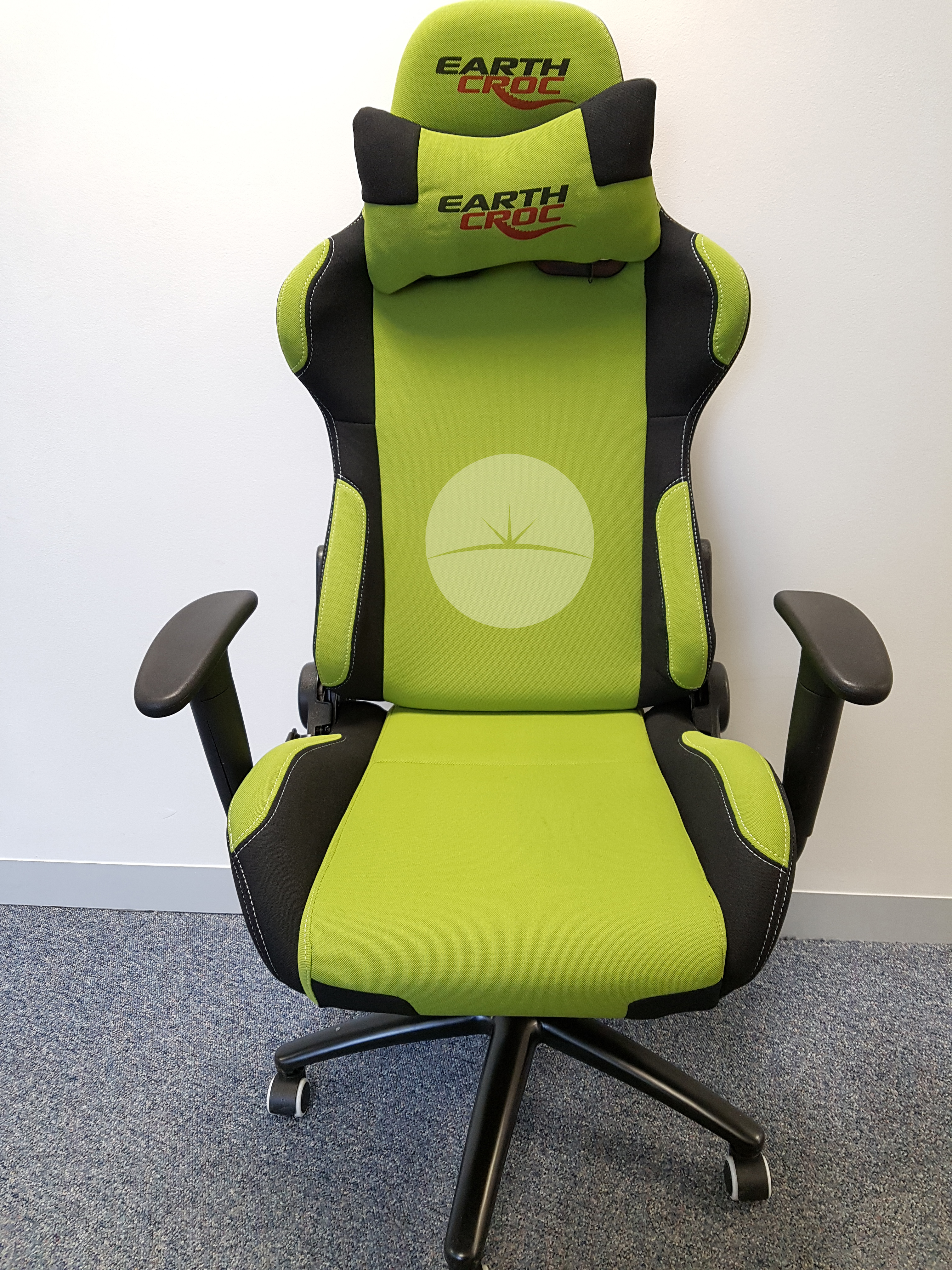 I consider the EarthCroc Professional Chair a worthy contender for gaming chairs, coming in at £239.99. The chair will keep you comfortable all day long, and the padding won't become flat, as seen in cheaper products. They offer a number of different colours and styles, and the shipping was next day, so thats a massive bonus. Currently I am the envy of the office, while everyone has their black dull chairs, I'm racing around in my green gaming chair.
earthcroc.co.uk/earthcroc–professional-series-green-office-gaming-chair-y-2711-green-30-p.asp