Review: Easy Acc 4 port charger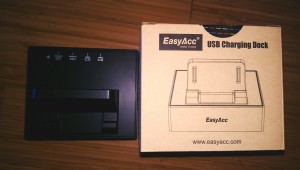 This little device has been rather handy!
Let's face it we have an ever growing number things that need charged, I counted 6 devices of my own!
With it's 4 ports it has certainly made life easier in the Wilson household. Two of the ports they call 'super ports' these detect the device that you have connected and gives it the fastest charge its capable of handling while protecting against over charge and short circuits.
Handy hint for you. Why not charge up your game controller and headphones on this too.
The best and most simple thing I can say about this little black box is that (remember I'm lazy) it adds just over a meter to where you have your phone, tablet or whatever. Thanks to its power cord. So for me, I no longer have to reach over the side of the sofa to the little table, now the easy acc dock sits there and my phone can be beside me, where, as every geek knows, is where it belongs!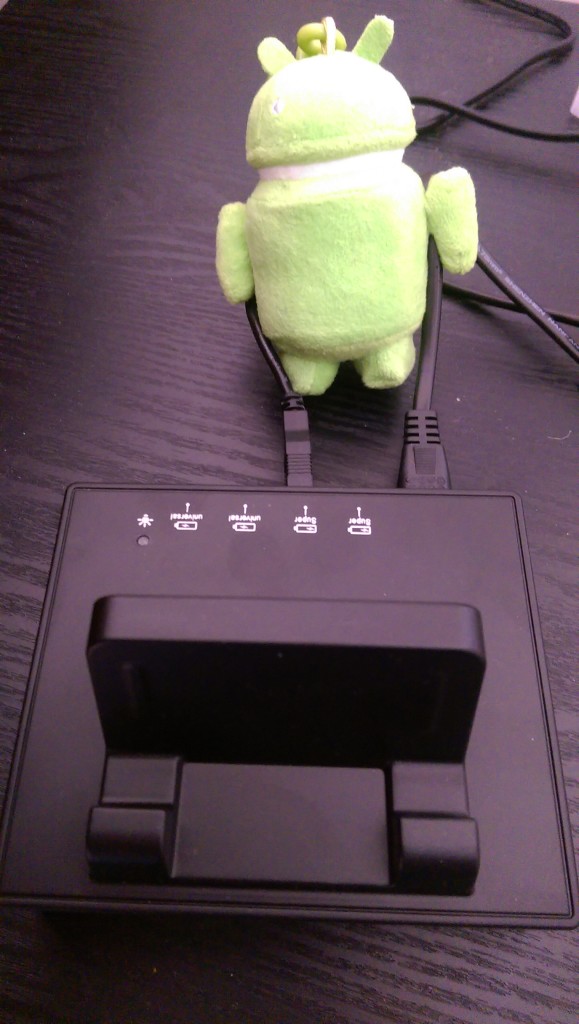 Should you be using this at your desk or bedroom it has a handy stand built in, great for a night clock or daydream mode in your display settings.
Length of Power Cord: 1.2 m
Input:
100 – 240 V
Output:
Smart output – 2.4A
Smart output – 2.4A
universal output – 1A
universal output – 1A
Package Contents
1 x 4-Port USB Charging Dock
1 x Power Cord
1 x User Manual
For its small price this little box should be in every home just sitting there doing its thing while you get on with yours.