Undoubtedly the current trade ban that the United States placed on Huawei (and by extension, their subsidiary company Honor) has had the biggest impact on their global smartphone business. Including industry leading technology in their handsets may no longer be enough to excel in a western market that relies heavily on Google apps and services that they aren't permitted to include.
Huawei haven't taken this setback lying down, making huge strides in the monumental task of developing their own versions of Google's software ecosystem in a relatively short space of time. I'm expecting Huawei to continue making big advancements over the next few years, but as of May 2020 this is the state of play…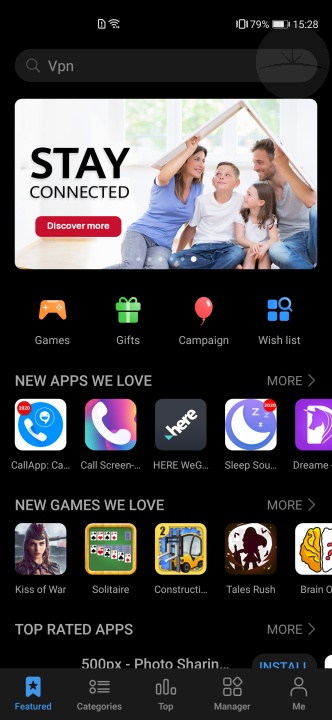 AppGallery
The biggest change for most users will see is the lack of Google's Play Store for installing apps. Instead Huawei offer their AppGallery which does the same thing as long as the app's developer has put the work in to make it available. Huawei is spending up to $1 billion on courting developers, but they still have a long way to go as the ban seems to have prevented them from working with some other key US companies besides Google.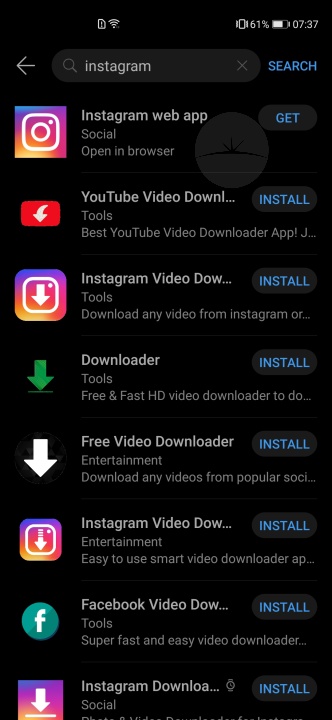 It's understandable that you won't see Google's apps listed in AppGallery. I'd also expect it to miss some of the more obscure apps I use. However many users will struggle when nothing shows up for big names like Spotify, Netflix or Dropbox.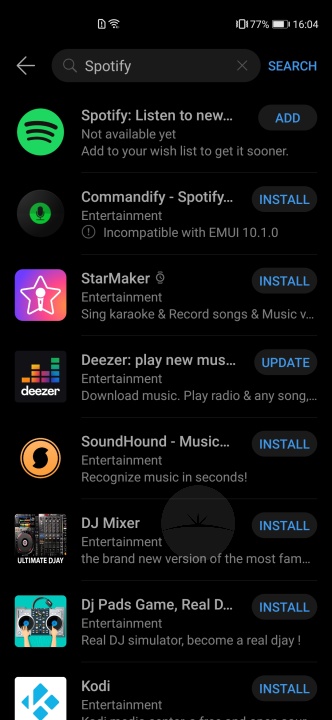 Petal Search
AppGallery obviously isn't where it needs to be yet, and so for this article I'd written quite a bit around getting the apps you need from other sources. Huawei however seem to be well aware of these shortcomings – before I'd finished they announced the release of Petal Search – a renamed version of the Huawei Search app they'd been testing.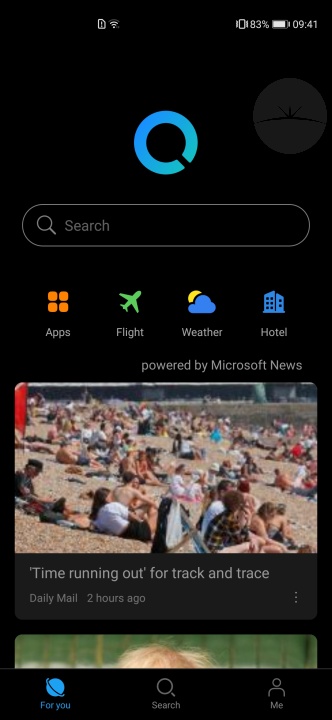 Not only does Petal Search cover media searches and give you news and weather updates (from Microsoft), but it also lets you search for apps. If AppGallery doesn't have it, it will direct you to the web app or to install from the official website or an alternative app store such as APKPure or Aptoide.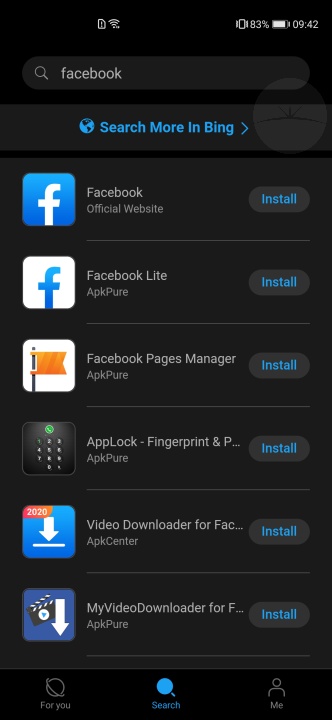 Petal Search is now available on AppGallery and can remove a lot of the confusion around app installs on these phones. I'm expecting the next OS update to make it more front-and-centre on Huawei's devices.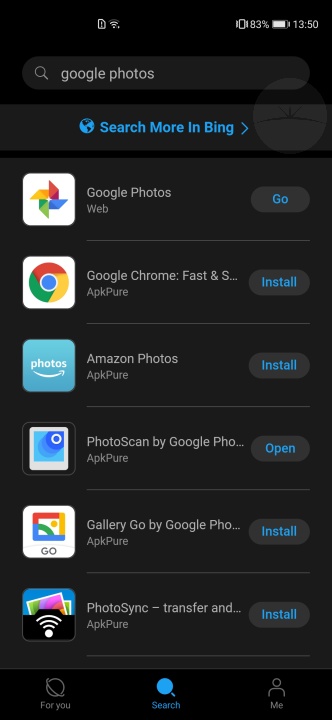 Phone Clone
Another handy way to get apps onto your new Huawei phone is to use their Phone Clone app to quickly copy them from your previous Android device. This generally works well for most apps, even successfully migrating the settings in some cases.
Will My Apps Work?
Maybe. Huawei's latest phones still have EMUI as their operating system – a fork of Android that has no trouble running the vast majority of Android apps.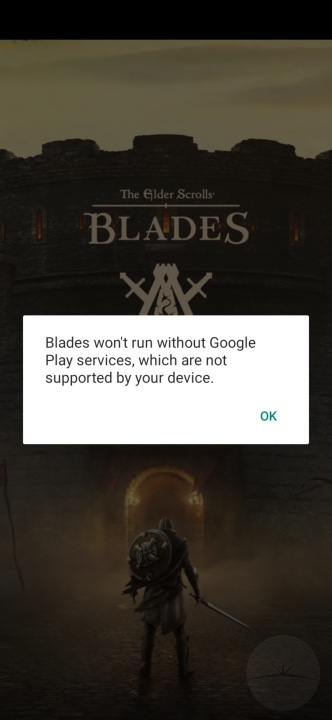 However problems arise for certain apps that rely on Google Services. Apps requiring Google Play Services may refuse to run. You'll also find issues with games that save their progress via Google Play Games. Any purchases you've made through the Play Store will also be lost.
In addition I had problems with some apps that use my Google account for login. For instance I use my Google account for signing into the Feedly news reader app and this no longer works. To get around this I'd need to set up all my subscriptions again with a new Feedly account.
LZPlay
If you really can't live without Google's services, there is a workaround available for installing them using an undocumented Huawei app called LZPlay. Huawei don't support this method and could lock it down at any time. The device won't be Play Certified so Google Pay still won't work.
The process isn't for the fainthearted, involving restoring a backup and sideloading 10 separate packages from a USB-C drive while requiring plenty of repeated force stopping apps, cache and data clearing, uninstalls, reinstalls and restarts.
You'll obviously need someone fairly technical to even attempt this process. However when successfully installed you should have the Play Store available and the issues described above will be resolved.
Conclusion
Everybody's different. I tend to distrust Facebook and avoid giving them my data. If you feel the same way about Google then you might see a lot of appeal in a phone that relies on Huawei Mobile Services instead.
Otherwise you'll likely miss the wide choice and simplicity the Play Store offers for app installs and updates. For some of the apps you use today you'll need to be prepared to find an alternative or some other workaround
I've seen no evidence of any wrong-doing on Huawei's part and my personal opinion is that they have shown remarkable resilience in the face of unfair treatment for short-term political gain. The US ban is damaging to consumer choice and to the mobile industry – not just to Huawei, but also many of the companies they do business with. I have a feeling that if they continue down this path then this will eventually backfire badly on the US. China is the source of many of the rare earth metals used in the semiconductor industry and it dominates low cost manufacturing.
Having highly recommended Huawei handsets in the past, the trade ban has therefore put reviewers like myself in a difficult position. The design, build quality and technological innovation in these handsets is still second to none. However consumers expecting to upgrade seamlessly from their old phone may be disappointed with the current software experience.
The big problem for a lot of users will be not finding the apps they are looking for. Apps they've been using for years, apps they've spent money on or perhaps something they've seen on a friends phone that they can't install on their shiny new handset. Those willing to tinker can definitely get an equivalent software experience on these phones – just be prepared to switch out some of the apps you use on a daily basis.