Elf Lab – Review
Christmas is coming to town. That means a bunch of Christmas themed games, and one that caught our eye was Elf Lab. It has some nice graphics and some great Christmas tunes, but does let itself down in a couple of areas.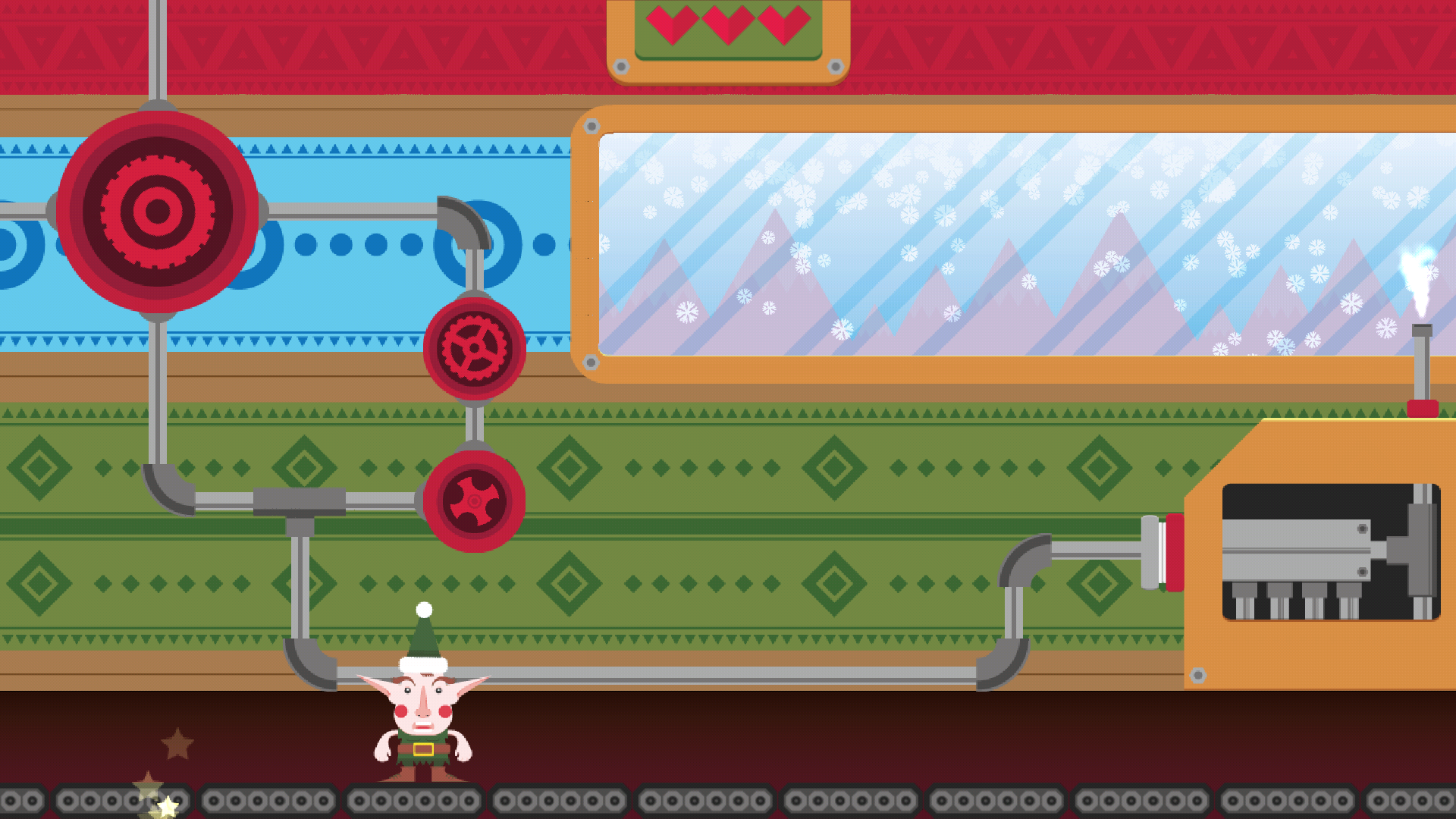 I love the graphics on this game, the cartoon style is very in-keeping with the game and how it plays. The game is based around two parts, collect and build. The collect portion is around running left and right collecting presents and avoiding bombs (not very Christmas). The controls are all based on tapping the screen. You want to go left or right, you just tap that portion of the screen. Now here is where the game falls short, I had no idea what I had to do! No instructions or objectives, you just start playing. You get three lives, and these go down if you get hit by a bomb, but apart from that you just collect falling presents. There's no tally, timer, or anything so I just sort of kept playing.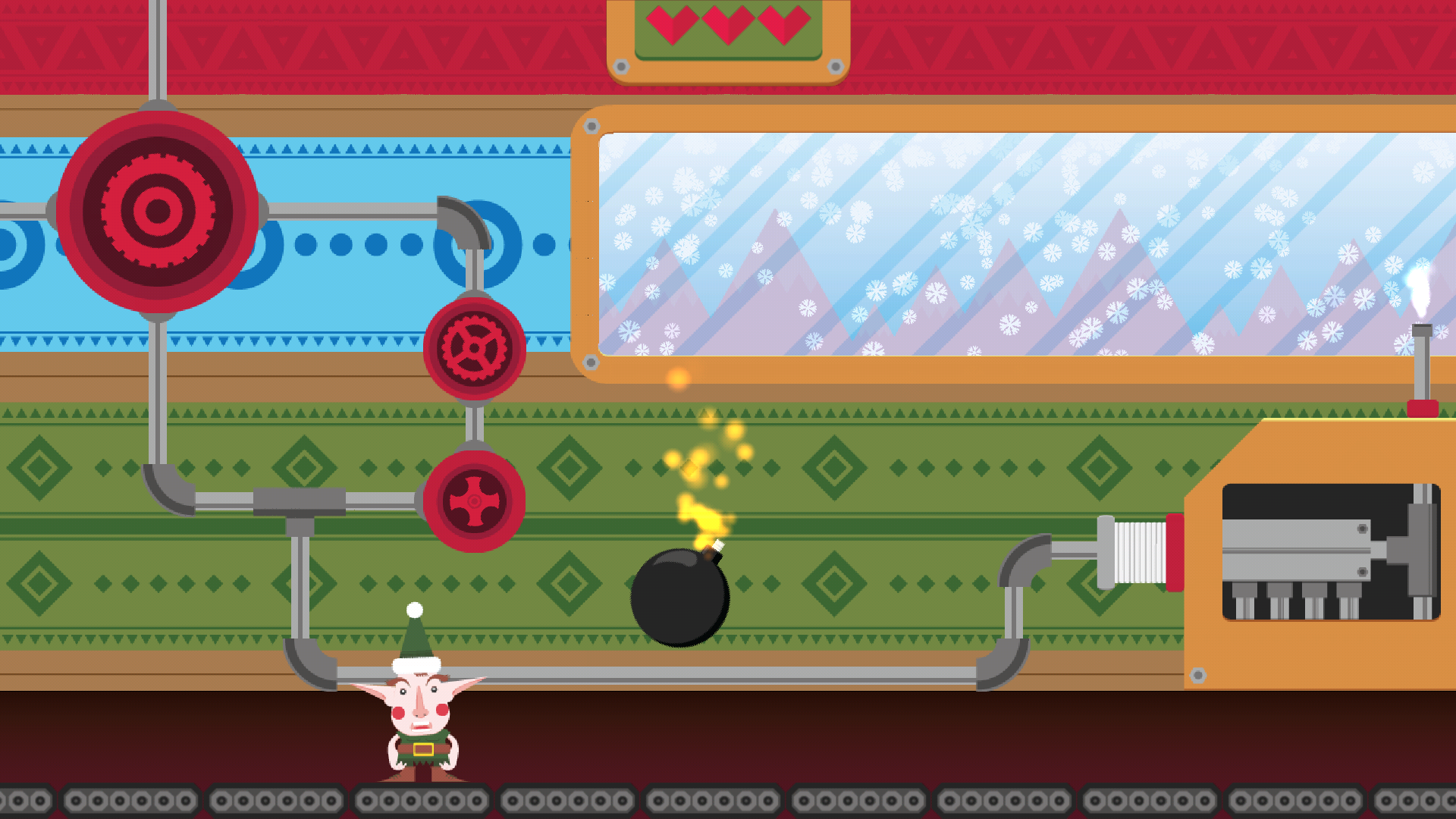 I actually quitted the game a couple of times and tried to do other things like the build portion, but this wont work until you have collected presents and died in the collect segment. So what I found, but this may be wrong, is that: You play the collect part and collect presents, you keep playing until you eventually die, which will happens as at one point bombs drop all over the screen, making it impossible to avoid them. You then proceed to the build part of the game and you can then pick objects which you have collected such as wood and coal (similar to Mine-craft). This is another place it falls, as you have no idea you were getting these, you just collect presents.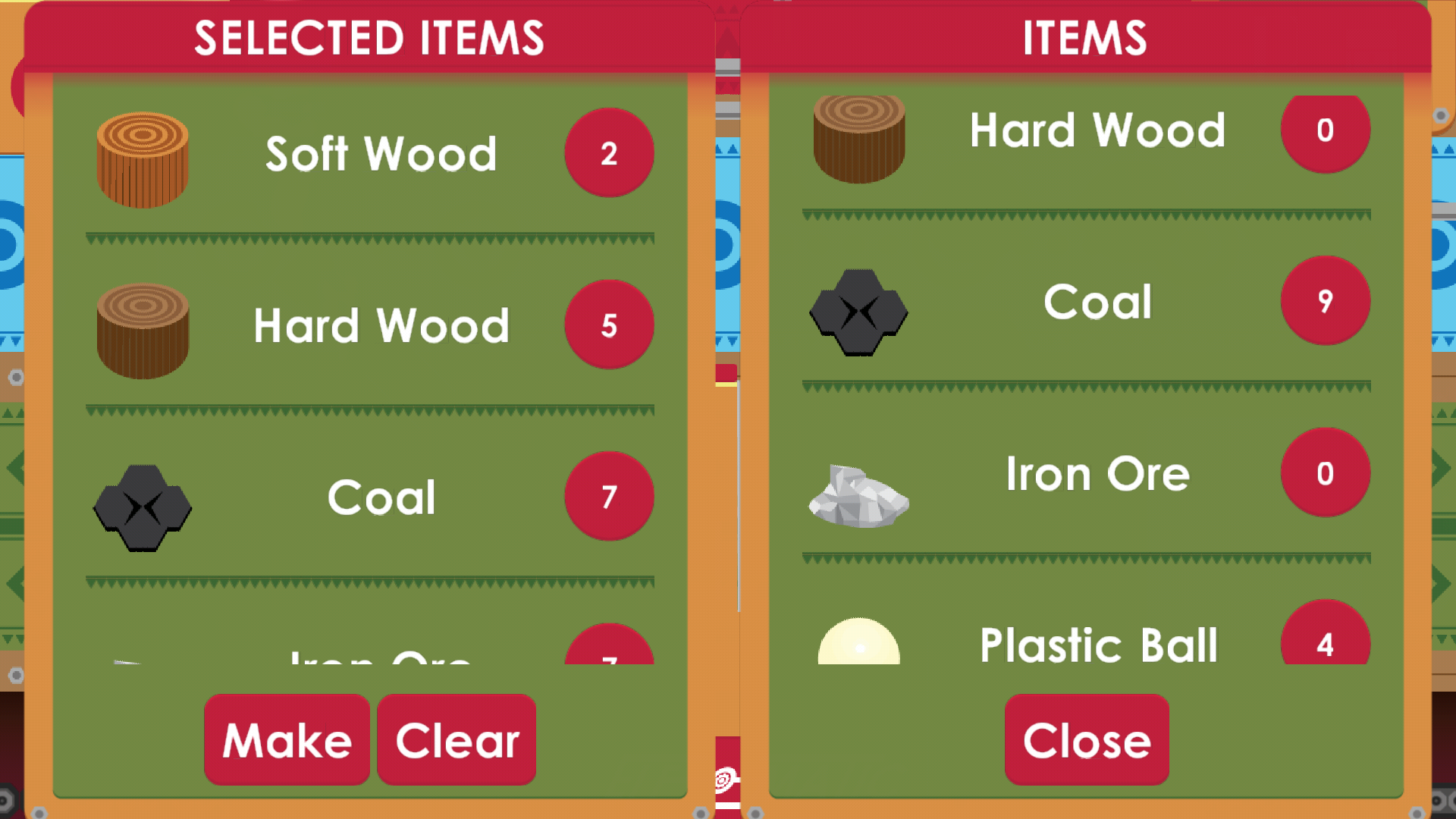 Now I still have yet to actually build anything. I start putting wood etc into the machine and I dont build anything. There is an option for blueprints, but I haven't found any. I have played this game for around 5 hours, and haven't actually seen the point of it. You collect presents till you die, and cant build anything.
Im sure that there is some element to this I am missing, but to be honest I haven't found it yet.
Download Elf Lab below: