Welcome to EPOS – a premium audio solutions company designed for business professionals and gamers across the world. Based on leading and advanced technologies, EPOS strives to unleash human potential by perfecting audio experiences and delivering innovative designs and performance.
As the new audio brand on the market – and part of the Demant Group building on 115 years' experience in innovation and sound – EPOS fuses pioneering audio technology with a clean and sophisticated design to develop high-end audio solutions enabling professionals to focus seamlessly on the task at hand and perform at their best.
With the ambition to stay forefront of what is technically possible, EPOS transforms ideas and new possibilities into better audio solutions by engineering every single detail – all while never compromising on user-experience and ease. Crafted with high-quality materials that are built to last, EPOS makes products for those who insist on excellence from their audio devices by providing the perfect balance between excellent audio and superior comfort. The real magic happens when users experience the purity of sound, the clarity of speech and the difference they truly make to anything the user sets out to achieve.
We believe that it is – The Power of Audio.

INTRODUCING THE POWER OF AUDIO WITH PREMIUM LINE-UP
To empower the modern workforce with superior audio solutions that adapt to their busy lifestyle, EPOS announces the launch of four new headsets in the co-branded EPOS | SENNHEISER product range. Designed for professionals who need to collaborate and work from several locations on different devices without ever compromising on style or crystal-clear audio, regardless of their environment.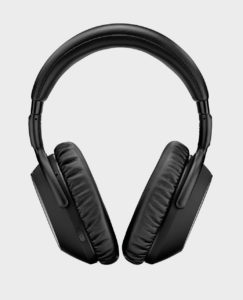 ADAPT 660
Fusing ground-breaking EPOS AI™ technology with a sleek, contemporary design, the ADAPT 660 is the first of its kind enabling voice pick-up through AI technology, thus emphasizing EPOS' ambition of staying forefront of what is technically possible. And, with Alexa Voice Assistant, professionals can stay organized and ensure seamless productivity when on the move. The ultimate audio companion for today's mobile workforce.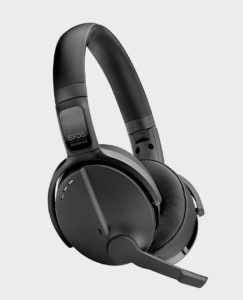 ADAPT 560
With its unique design, the ADAPT 560 delivers extraordinary voice pick-up, quality and comfort, while adapting to the user's environment. Featuring an all new discreet foldable 'boom arm', the ADAPT 560 allows users to adapt to specific audio needs and functions instantly – whether folding the arm down to join a conference call or up to concentrate while working.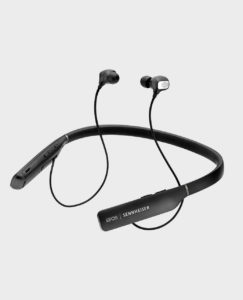 ADAPT 400
Introducing EPOS' first-ever wireless neckband headset, the ADAPT 400 Series presents a lightweight yet high performance headset that matches the needs of the flexible, modern-day workforce – a discreet alternative for busy professionals who don't necessarily want a full over-the-ear headset.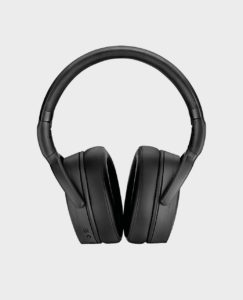 ADAPT 360
Forming an integral part of the product range, the ADAPT 360 is specifically designed for professionals looking for a stylish headset that meets the demands of their busy lifestyle. Available in both black and white, the ADAPT 360 adapts to its wearer, and supports EPOS' mission in delivering superior audio quality and performance without compromising on a contemporary design.
---
EPOS is an audio and video solution company developing and selling devices for business professionals and the gaming community. Based on leading and advanced technologies, the Danish founded company delivers high-end audio and video solutions with design, technology and performance as paramount parameters. Keep an eye on our site and social streams for reviews in the coming weeks…..