When it comes to treating eSports games as real sports, things tend to get a little bit tricky. Some think that they should be seen as such, while others believe that they're just gaming on a larger scale. In this article, we will discuss both perspectives.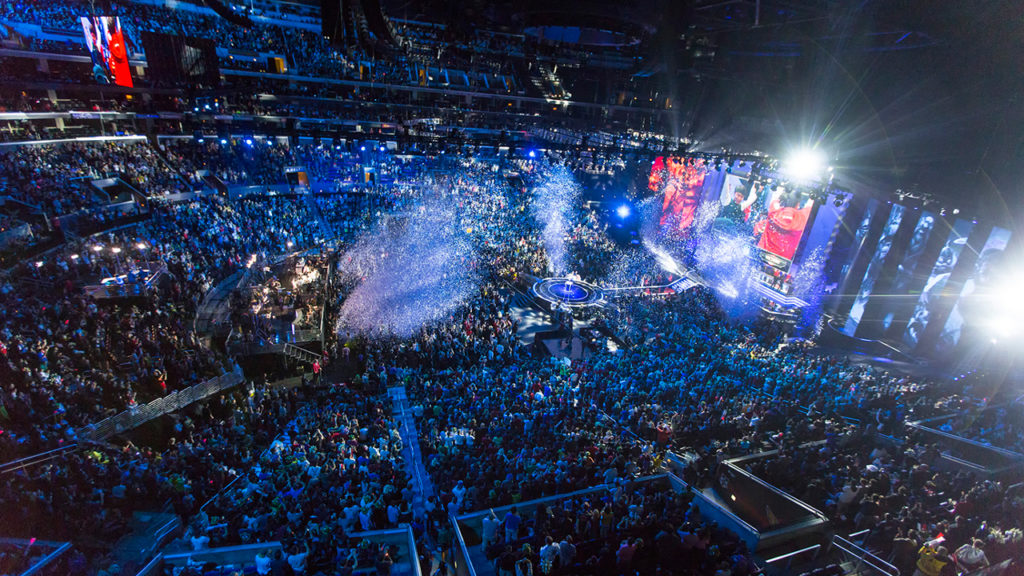 eSports Games as Sports
To get into eSports, you need to train yourself. Gaming is fun and relaxing when you just experience the game without having to feel competitive about it. But when it comes to training for a tournament, that game isn't fun anymore because it turns into work. You will need to play that game for more than eight hours per day.
Not only that, but you might have to play the same map, the same character over and over again. You will need to do the same movements just to improve accuracy. You will also need to train with your teammates if the game is designed for team battles. And a game you once loved can make you depressed and exhausted fast if you are not determined.
Another thing to look out for is the money that goes into eSports. Teams receive many PC parts and even snacks as a part of an endorsement contract. They will advertise what hardware they use or what they eat to the public and can boost many sales just with one streaming.
The eSports world is featured by big names such as Sony, Intel, Duracell, Coke, Redbull, Pepsi, Snickers, Mountain Dew and even McDonalds.
Another thing to take into account is the number of spectators and online viewers. When it comes to audiences, we are talking about almost a football field here. If a tournament series is streaming, you can bet that it will attract anywhere from thousands to a couple of millions of viewers.
Of course, the numbers can differ depending on the popularity of the game, as well as the fame of the tournament and of the teams that compete in those matches.
Moreover, eSports players receive huge salaries and other financial packages just like any other sportsman. This is why most of them train more than eight hours a day, to have a better life and do something that they really like.
Why People Think that eSports Should not Be Considered Sports?
eSports can fall in the same category as chess. Some people can argue that they are both sports, while others would disagree.
Some people think that a sport implies physical exercise and both eSports and chess lack this quality. So, according to them, they shouldn't be included in the "sports" category.
Whether you consider eSports a sport or not, you should know that they are here to stay. Not to mention that they are making hundreds of millions of dollars. Advertisers are all over these, so maybe you want to get involved in this industry as well.
Conclusion
If you are into eSports betting and you want to try something different, you can visit the following link: www.gg.bet/en/counter-strike/. This site will also give you details about the upcoming tournaments and events.