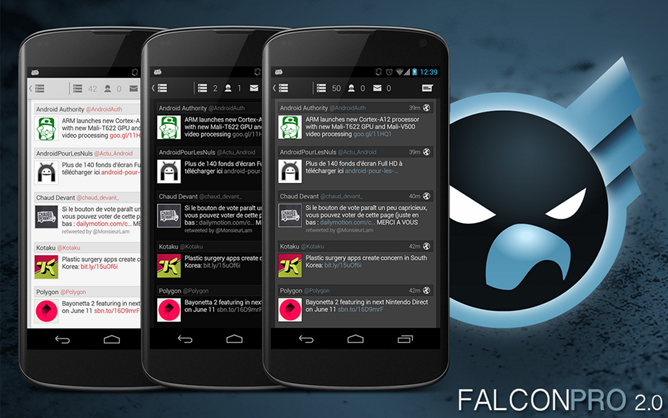 Falcon Pro Version 2.0 Beta – First Impressions
The first point to note is that Falcon Pro is the latest is a short list of apps that is taking advantage of Google's new Play Store beta program. Not to go into too much details, but this uses Google+ communities to keep you updated and track people using the beta program. It also means that any beta updates come through the Play Store app and no longer have to be downloaded manually. But to Falcon Pro, the developer appears to be testing out some anticipated and requested features. The UI is using the more preferred flatter style, there is a new theme and *drum-roll* you now finally have the option of multi-accounts!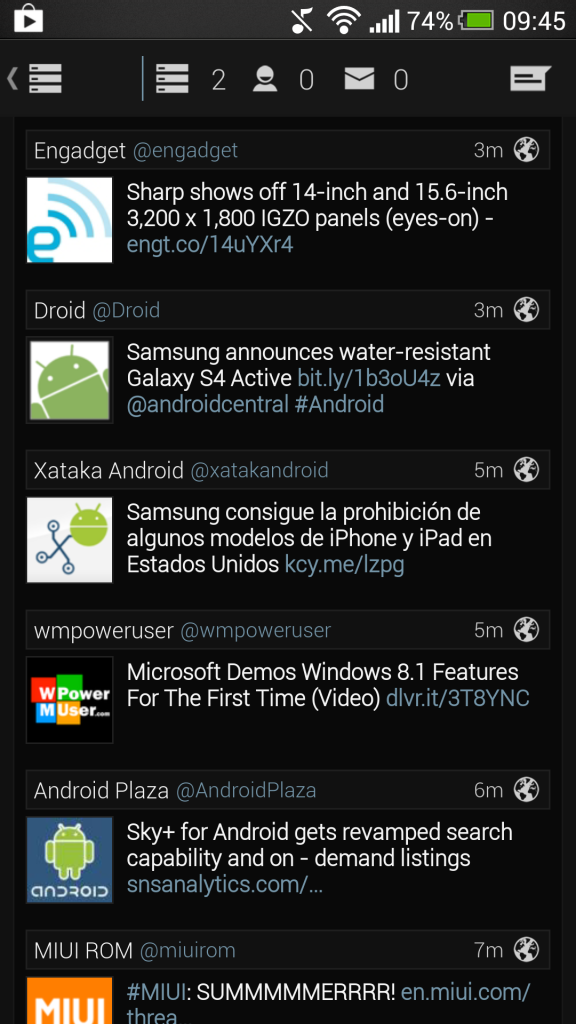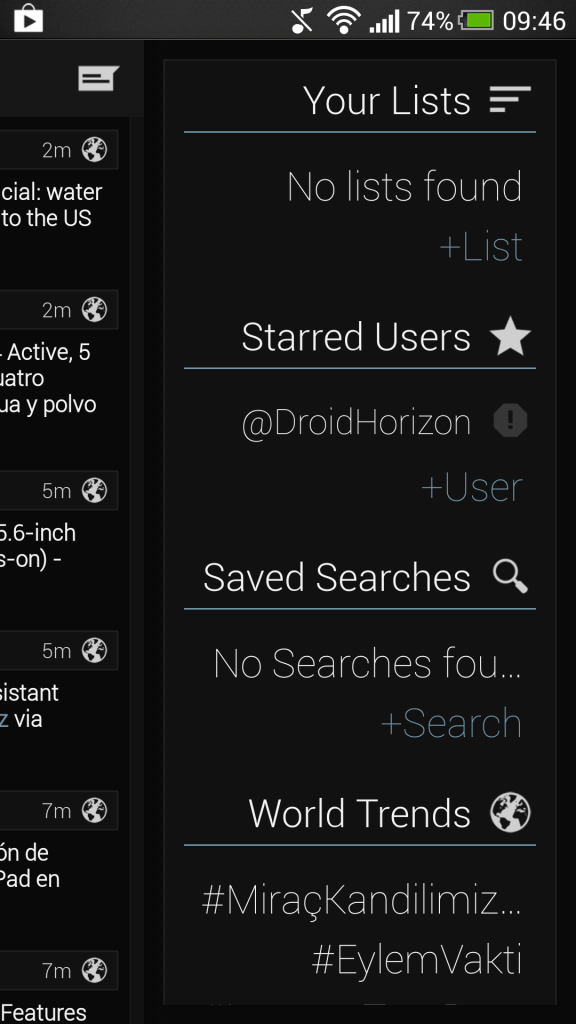 On first inspection Falcon Pro 2.0 is still the same app, but if you click through it a bit, you start to pick up on the new features. The UI is flatter and feels cleaner on the default theme. The old version tried to go for a more 3D look and feel, this has started to look out-dated. The "Flat" style is becoming very popular with icon packs and themes popping up all over the Play Store. The Falcon Pro developers were smart to take notice and bring in a new, more stylish look.
Your current version of Falcon Pro offers two current themes, dark and a light style, but now they have thrown black is in the mix. The dark theme has a name change and is now called grey, I guess because thats what it is. The new black theme will appeal to users with AMOLED screens, which is becoming ever more popular. The grey colour used in Falcon Pro tended to look a bit dull on a AMOLED screen. The new black background is almost pure black, but there are some slight dark-grey elements as well. Transition animations have also been updated. Rather then the fast fade when opening a tweet, the UI now slides gracefully to the side. Not a massive change, but one that helps make this app feel more professional.
But lets face it the feature we all want is multi-account support, and I'll be honest, it's everything we hoped for. You simply tap the username in the left panel to add or switch between accounts. The process for adding another account is exactly the same as the first. Switching happens instantly, but logging out seems to logout both accounts. In the future I would like to see a unified timeline showing both accounts, similar to tweetdeck.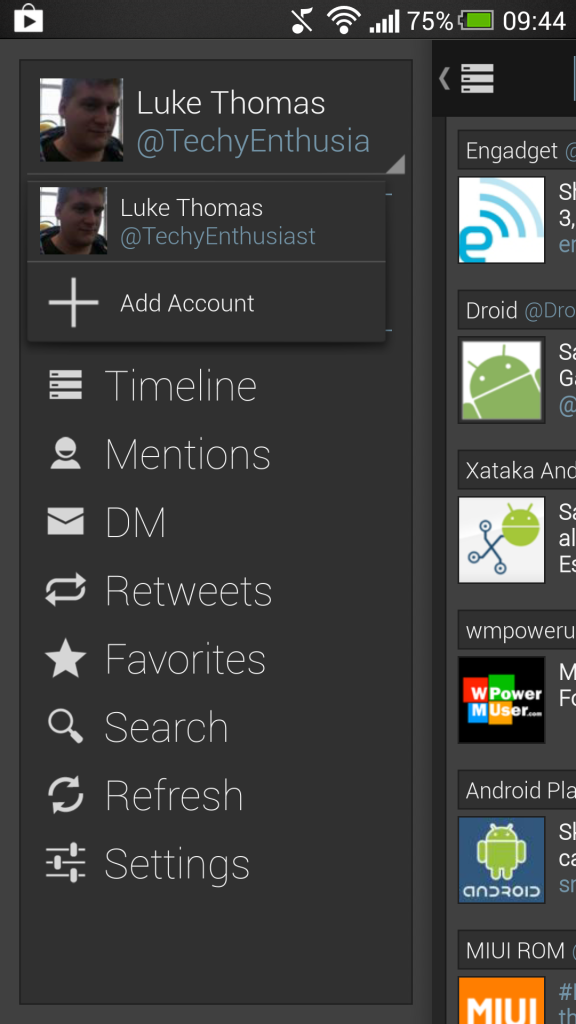 Falcon Pro is still and will always be my main twitter account, and the beta is perfect as a daily driver, with no noticeable bugs. Anyone with more than one Twitter account would be smart to check this beta out.  Anyone looking for the beta testing will need to join the Falcon PRO – BETA Testers Google+ community.
When released you can download it below: