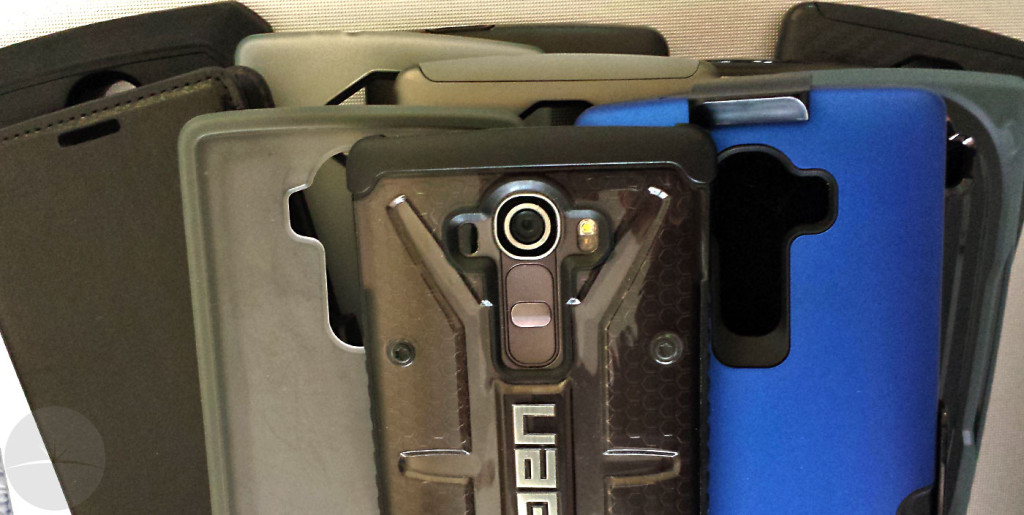 If you're a follower of Droid Horizon's content then you may have noticed that we've reviewed quite a few cases for the LG G4 since it came out. While each of our reviews is written to help you make an informed decision about a product before purchasing, the G4 case reviews also served a grander purpose. This was to not only determine which are the best cases, but also who are the best case manufacturers that you should be looking at when you get a new handset.
Selection Process
To even the playing field we chose a single handset and asked our contacts for cases they'd like considered for this round-up. The obvious choice for handset was the Samsung Galaxy S6 due to it's popularity.  However there are quite a few case manufacturers that only support Samsung and Apple handsets which wouldn't be helpful to many of our readers. While LG are steadily gaining popularity and the G4 is a competent handset, you don't see them everywhere you go and so availability would be a good benchmark for the best case manufacturers.
We're still growing as a site and not every company thought we were worth the effort, but overall we had a great response. Obviously it's not possible to review every single case available but most of the major players are represented here. Be sure to hit us up in the comments if you have an awesome case that's missing and deserves a mention.
Ratings
Rather than go with the reviewer's personal preference, to make things fairer we scored each case in seven different categories…
Protection – the primary reason most people put a case on their phone. How well will it protect the phone inside.
Feel/Grip – you'll spend a lot of time holding this case, so how good does it feel in the hand and are you likely to drop it.
Weight – is that a brick in your pocket or are you just glad to see me?
Hindrance – does the case get in the way when you're trying to use your phone. A higher score means it's less of a hindrance.
Looks – does it look the part or will I be ashamed to take this out in public?
Price – why pay over the odds when you can get better for less.
After the site redesign we lost some ratings in the older reviews, but the table below shows each score. For more details on any case you can follow the link to each individual review…
If you have difficulty viewing the table you can also view it from this link.
Verdict
As you can see Urban Armor Gear came out top and is a worthy winner of the title of best overall case for the LG G4. While not the cheapest, UAG have consistently scored highly in our reviews regardless of handset and are a great all-rounder.
You'll also see that in terms of overall score there was very little to differentiate the top four, and you couldn't go wrong with any of these cases. In fact we have to say that there were no bad cases included and all are worthy of consideration depending on your personal priorities.
So there you have it. Hopefully this round-up and associated reviews will let you determine which case manufacturers are worthy of your attention and help you choose that perfect case for you.