FingBox Network Security Review
Fingbox plugs directly into your router via ethernet, and when used with the app allows you to observe, guard, and manage your home network. This means people without an IT security degree will be able to restrict access for certain devices, monitor sites accessed and mainly be "Big Brother" in your household.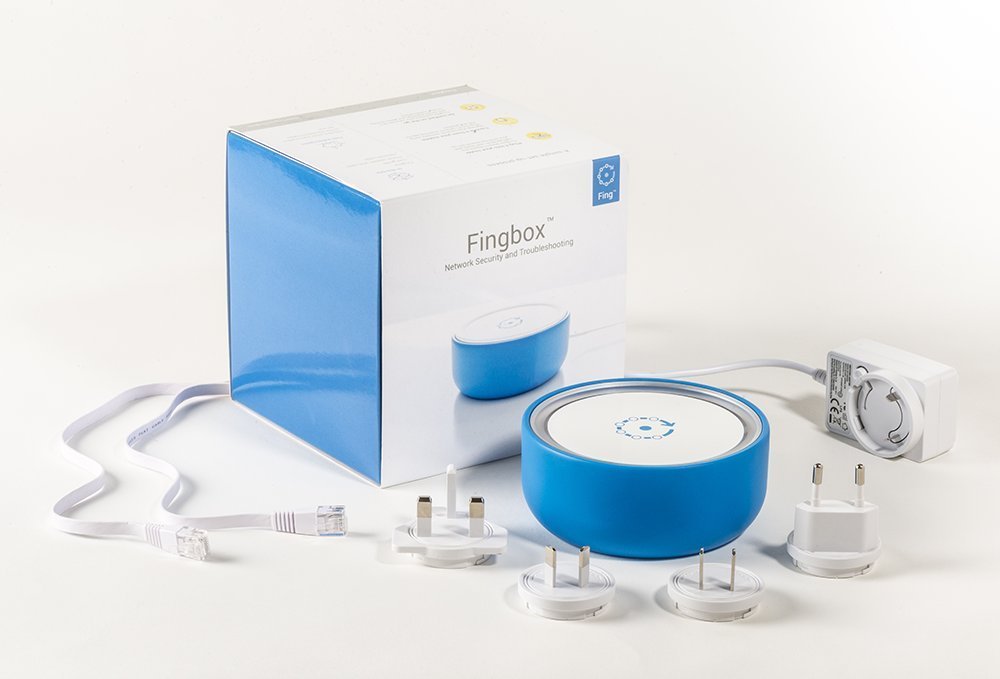 The set-up is a breeze, after unboxing, you just connect the pre-packed power adapter, and then connect the Fingbox to your router via the included Ethernet cable. Once done, you just download and install the app and follow the on-screen instructions to connect the app to your network.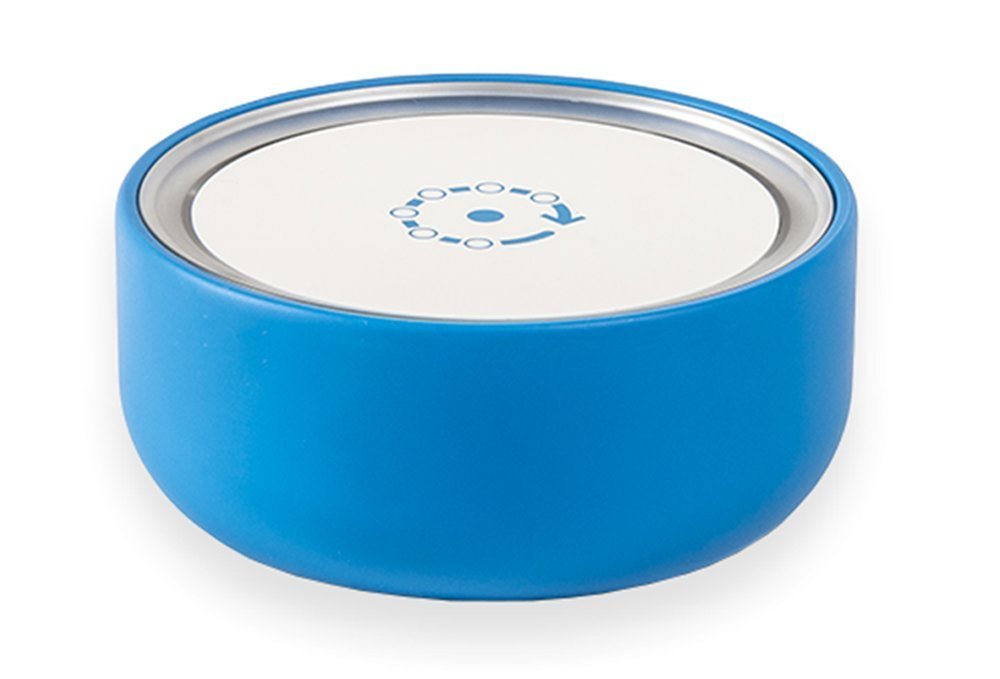 Internet Outage Scheduling
Device Blocking in 1-click
Device Usage & Monitoring
Track who is home and online
ISP Outage Monitoring
ISP ranking by city and country
Automated Internet Speed Tests
WiFi Speed Tests
Bandwidth Analysis
24/7 Network Monitoring
Event Monitoring
Intruder Detection
Opened Port Detection
Ability to close Opened Ports by UPnP
Alerts about Rogue and Evil Twin Access Points
KRACK Attack and MiTM Attack Detection
Some of the main uses for the Fingbox would be to make sure no strangers are trying to access your wifi network without your permission. When a device joins your network that the app hasn't seen before, it will notify you even if you are outside of the network. You then allow the device to connect as normal or block it.
You can then use the app to see every device currently active on the network and that has ever connected to the network.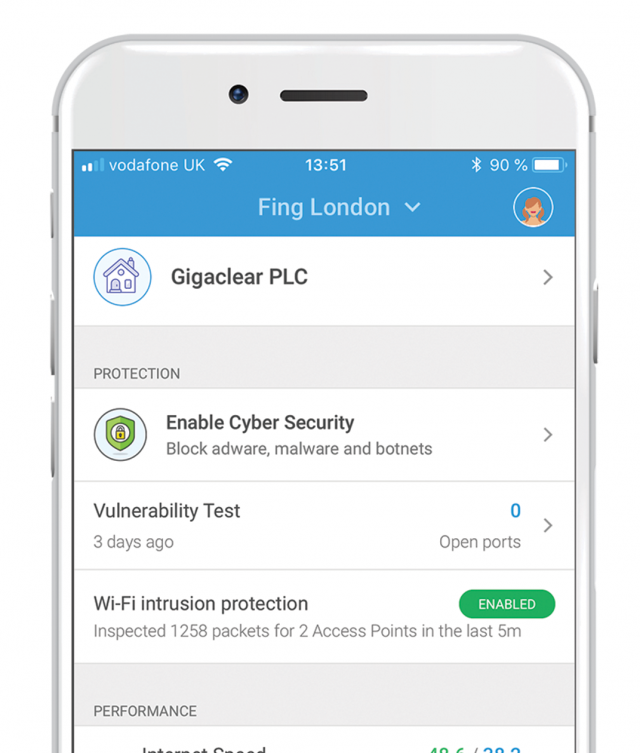 The Fingbox is great if you have kids, as it allows you to keep tabs on how much time your kids spend on the internet and during what time of day. So you can see if little Timmy is playing Fortnite at 11 pm.
The Fingbox is very good at being able to spot the correct device type, meaning instead of a list of MAC address I can see my Surface and my S9+ on the network. You can create users and link to their devices allowing you to at a glance monitor them a lot easier.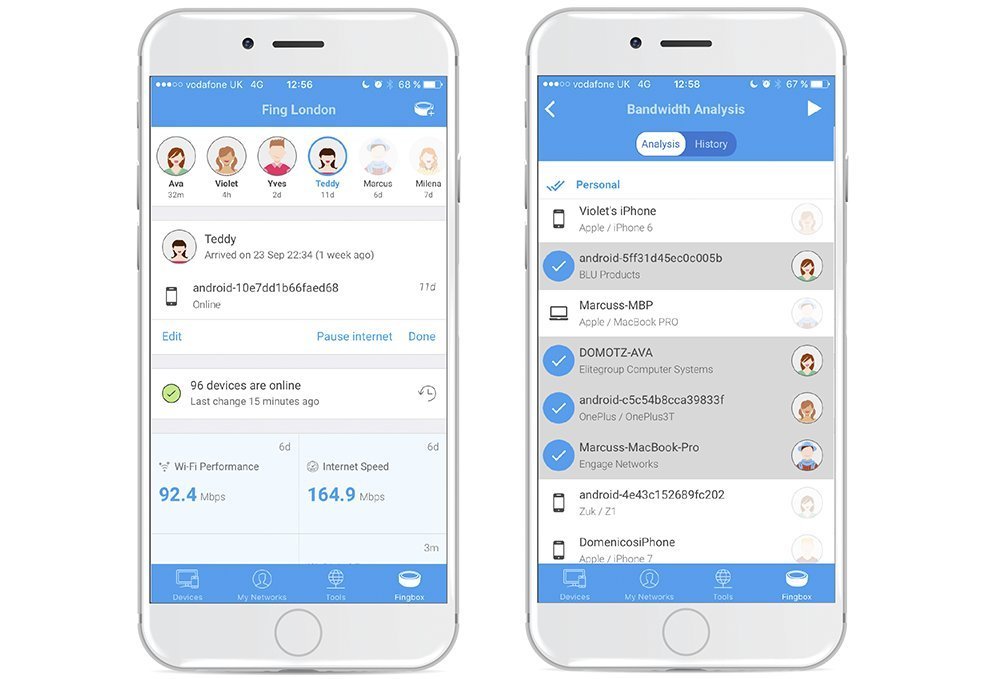 One feature I liked was that you can set the app to automatically monitor the internet speed reaching your router. So I can see what speeds I had the same time last week or last month.
I've really liked having the Fingbox keep an eye on my network. It's easy to setup and the app makes what would have been complicated task super easy. Check it out!
amazon.co.uk/gp/product/B072JTVTJS?tag=geo01-21