Flic The Wireless Smart Button That Can Do A Lot Review
Shortcut Labs are a startup trying to make a wave in this saturated Internet of Everything market. They are doing this with Flic, their smartly designed button, adding a lot of functionality to your daily life. In a world of apps for everything, I was a bit confused as to why I was looking at a physical button. But over time and with some configuration I was using the Flic more and more each day.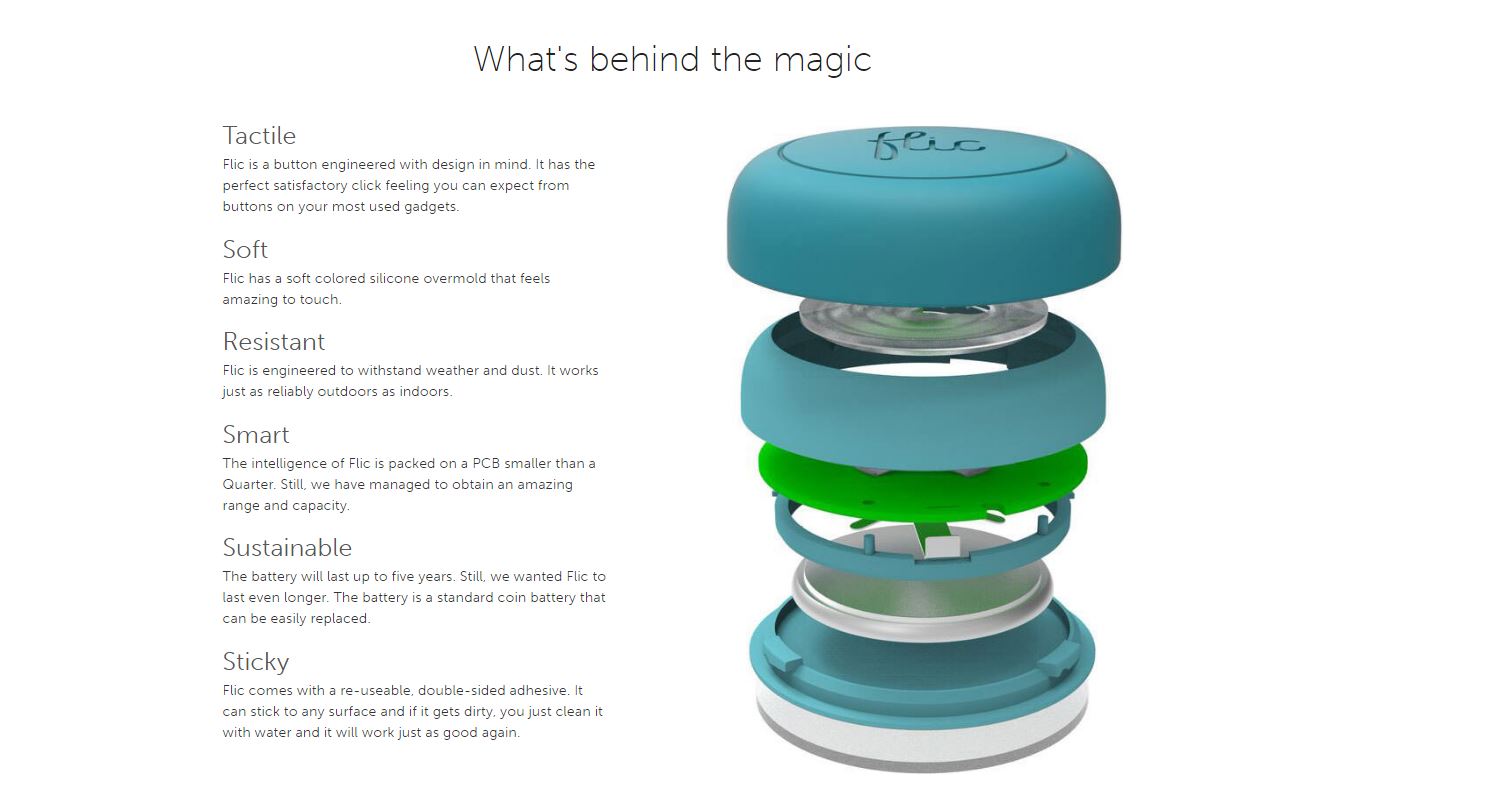 Flic connects to your phone via Bluetooth allowing it to access it's camera, GPS, text, etc. Though already quite interesting Shortcut Labs went a step further and then added a growing list of third party integration. Here is the list of services currently available:
Gmail
IFTTT
Logitech Harmony Hub
LIFX connected lamps
Philips Hue
Sonos
Spotify
Belkin WeMo
Yo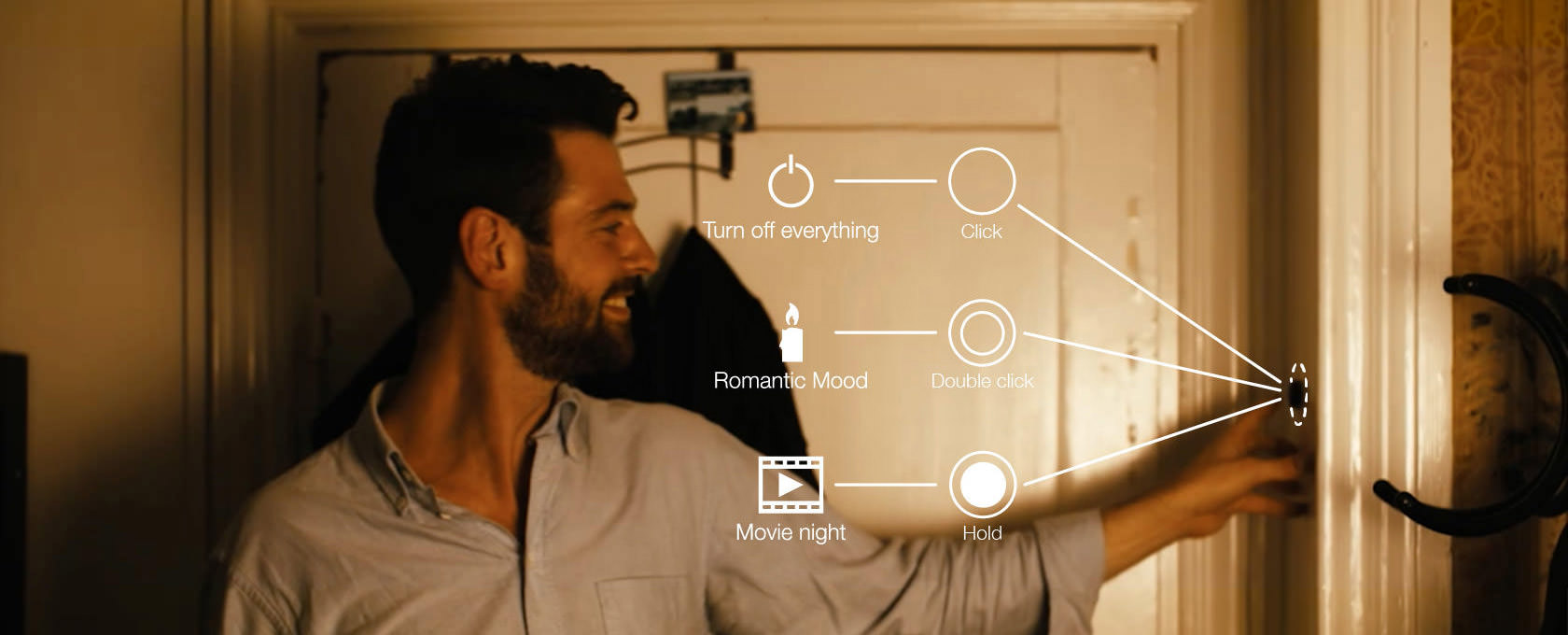 The Flic is a tiny push button no wider than my thumb print, packing a built in coin battery that will last up to 5 years. This is in part to the BLE (Bluetooth Low Energy) Technology, which gives it this amazing battery life and maximum compatibility with a wide range of products. You can grab the Flic in a couple of different colours, mine was in green. They all have the same rubber exterior and satisfying click on each push.
To give you the biggest amount of possibilities there are three different triggers for the Flic:
Single click
Doubleclick
Holding it down
In testing I couldn't fault the Flic button presses. Each time if I was quick or slow, the Flic knew if it was a single, double or holding it down. There is a nice little haptic feedback so you know when each click has been registered.
A good test for me was connecting the Flic to my LIFX bulbs in the living room. Being a bit smart I had installed the LIFX and Flic app on my Android TV box, so even if my phone was off the FLic would still function as it was connected to my always on Android box. I had already setup the LIFX app with the bulbs and scenes etc, then set the Flic up. A single click would turn the lights on or off, then a double click would activate the lower dim setting. This worked flawlessly, and the Flic app was perfect.
The Flic comes with a clip, so it can be "worn", though I found it worked best being secured to the bookshelf near the sofa, this was done with the double sided reusable tape, meaning the button will stick second or third time again, and if dust covered the sticky area you can simply wash it. Then when I wanted the lights to be dimmed, I could just reach out and doubleclick the Flic. Something to be aware of, the Flic is also meant to be water and dust resistant, making it great for indoor and outdoor.Though there is no IP rating on the site or box, and I didn't want to risk the Flic.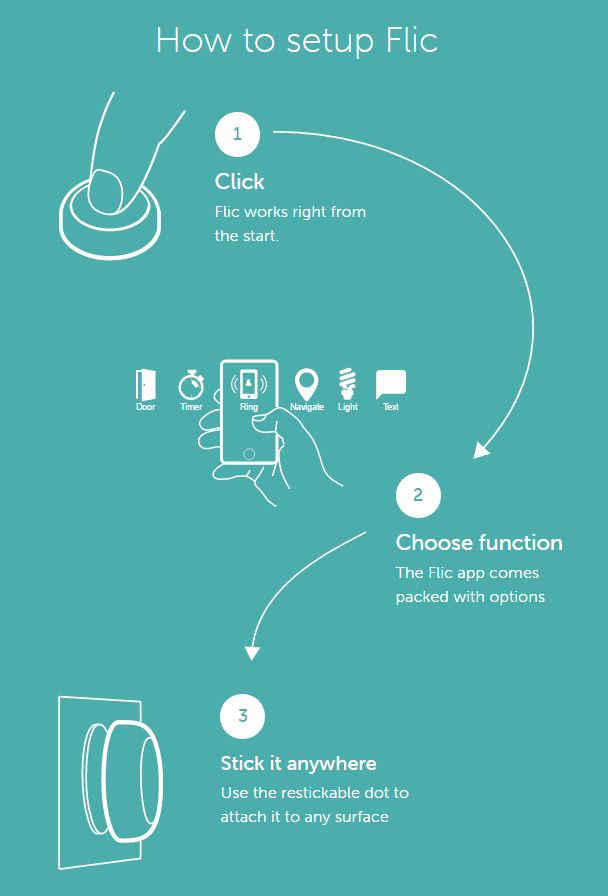 My experience for configuring the triggers was really good, though this is all based on the app you use. I tested using LIFX and IFTTT, I cannot say about the other services integrated with the Flic. Simple actions that are connected directly to your phone worked really well. When setting up a snooze button, take a photo or starting a timer, these all worked flawlessly.
Overall I was really impressed by the Flic, and what Shortcut Labs are trying to achieve. When we have to use apps for everything, it feels nice to go back to a physical button every once in a while. You can pick up a Flic for only $34.